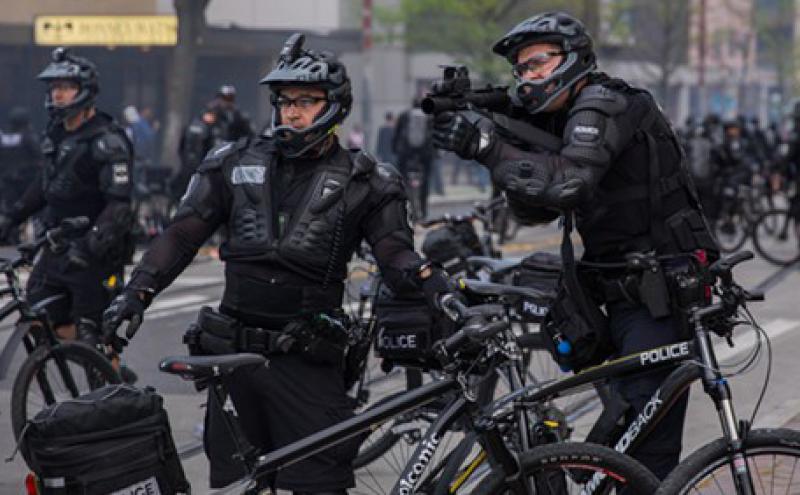 The Port of Seattle Crowd Management Unit (CMU) includes 16 commissioned officers with specialized training in using bicycles as a crowd management tool. The CMU is a member of the Valley Civil Disturbance Unit (VCDU) and with its specialty in bikes, CMU is the main bike group for VCDU. The Valley agencies consist of Renton, Auburn, Tukwila, Kent, Federal Way and the Port of Seattle. The team also deploys as a regional asset for crowd management issues in the region.
The CMU unit is in place to provide crowd management in a way that protects the rights of individuals and groups to peacefully assemble and protest but also to discourage acts of lawlessness. The CMU unit deploys to a wide variety of events ranging from active riot situations like those that occur on May Day, to supporting our employees by providing security while they walk in the Pride Parade.
To become a member of CMU an officer must demonstrate their ability to make sound decisions under the most stressful of situations. Officers that are selected must also complete a 40 hour bike class which includes eight hours of bike crowd management.