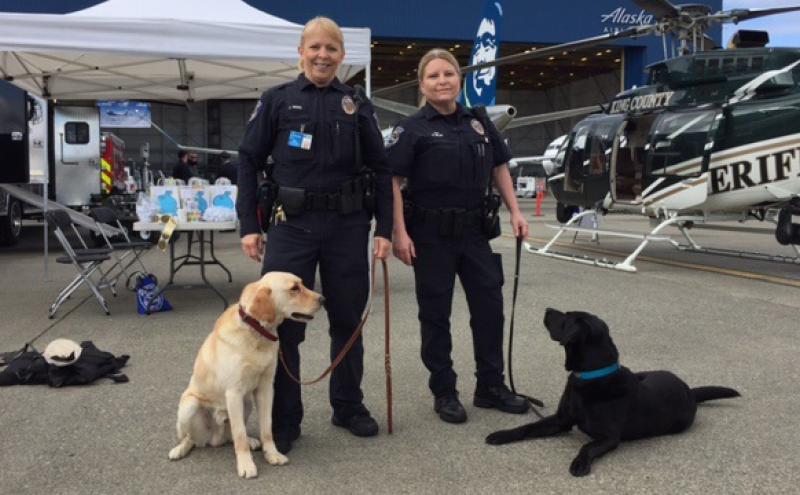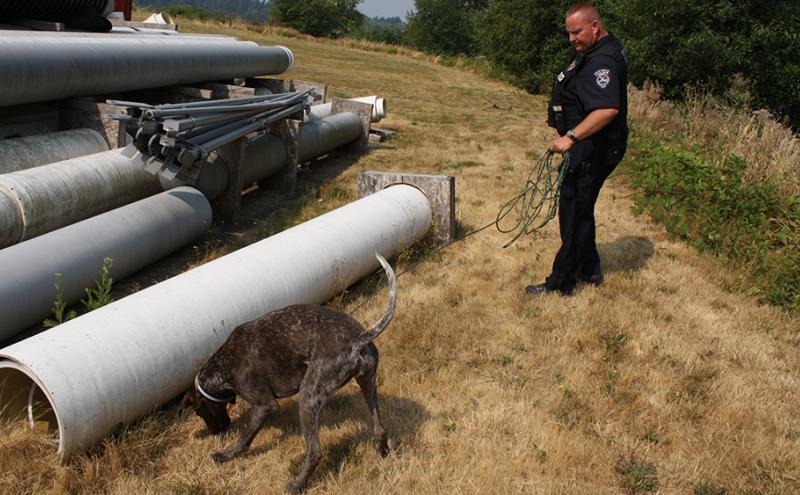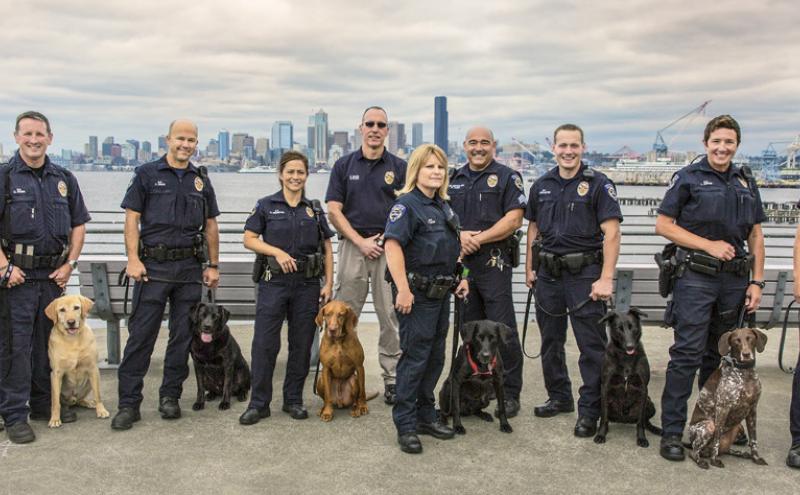 Explosives Detection Canine Unit (K9)
The Port of Seattle Police Explosives Detection Canine Unit is comprised of both TSA canines as well as Air Scent canines. The teams undergo a strict annual certification process where the teams are tested in their ability to detect explosives odor to source in various environments. Port of Seattle Police Department is the first Law Enforcement Agency in the State of Washington to have certified working Air Scent Teams.
The Canine Program serves as a frontline defense on America's war on terror, plays a key role in keeping air transportation safe for travel and commerce. Their speed and flexibility in discovering the presence of explosives and their ability to follow suspicious odors give them a real edge over currently available mechanical detection devices in many circumstances. In addition, the canine teams are very popular with airport employees and visitors.
The handlers and their dogs spend most of their time together on and off duty; the canines live with their partners and become part of the family.
Duties
Operational searches of airport terminal and baggage make up areas, aircraft, cargo bins and other areas as designated. Support the Bomb Disposal Unit as needed.
Work with other federal government agencies to provide explosive detection and augment SWAT in dignitary protection details.
Increased presences at the Seattle waterfront in support of cruise ship operations and other high profile events as needed.
Increased presence at SeaTac Airport in support of increased passenger loads.
Training
Each team receives their basic training program which is is 10-12 weeks in duration.
Detection and obedience training are conducted daily to maintain proficiency.