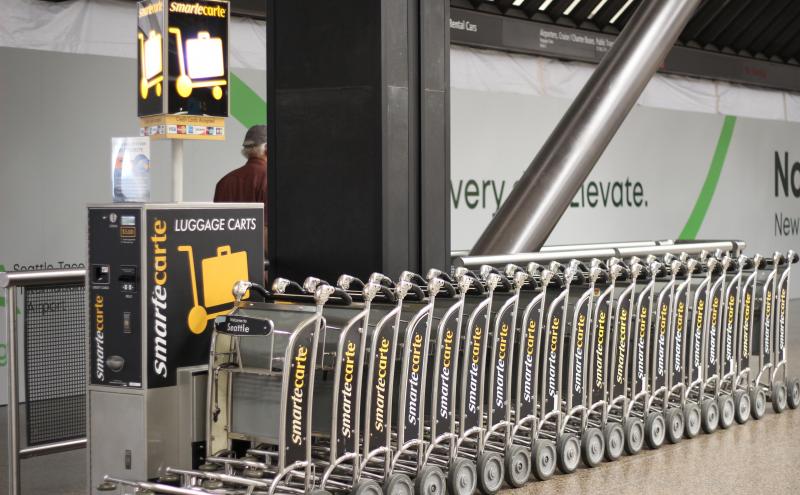 Baggage Storage
Holiday Hours for SmarteCarte Baggage Storage at the Baggage Claim level:
Thanksgiving - 11/24 - 8:00 a.m. to 6:00 p.m.
Christmas Eve - 12/24 - 8:00 a.m. to 6:00 p.m.
Christmas Day - 12/25 - 8:00 a.m. to 6:00 p.m.
New Year's Day - 1/01- 8:00 a.m. to 6:00 p.m.
Baggage Storage by Smarte Carte offers the following services:
Storage for baggage and frozen and refrigerated items
Car seat rental
Wheelchair rental
Stroller rentals
Convenience items for sale include packing tape, locks, boxes, duffels, gun and rifle cases, and pet kennels
Fed Ex and UPS
Notary services
And more
Baggage Storage is located in the Baggage Claim area of the Main Terminal. For more information contact Smarte Carte at (206) 433-5333.
Luggage Carts
All of our luggage carts are primarily available on the Baggage Claim level for passengers to help load and push baggage to the ticket counters. You can find all of them on our interactive map and get step-by-step directions on where to find them!