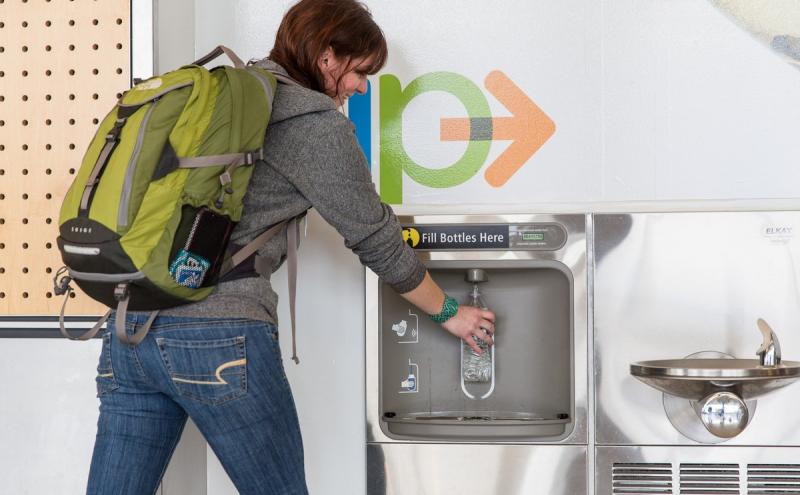 Water lovers rejoice!
You can take your favorite water bottle with you through security by using the liquid drains available at every security checkpoint, and then load up at one of the 13 bottle refill stations throughout the terminal.
You can find all of our bottle refill locations by searching "Water Refill Station" our interactive map!