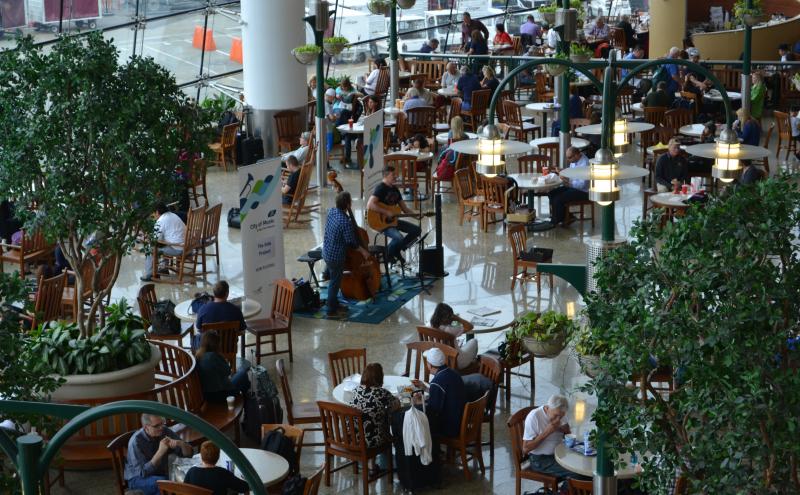 Traveler Alert:
Dining and Retail Tenants at SEA Adjust Operations for COVID-19
As our government and public health professionals strengthen guidance for social distancing, the dining and retail tenants at Seattle-Tacoma International (SEA) are adjusting operations to help ensure best practices to protect the health and wellbeing of employees and travelers. Enhanced disinfection and personal hygiene protocols are in place. Most airport dining and retail tenants are open for business, but with reduced operating hours and food service.
See who is open or affected by COVID-19.
Week of March 15, 2020 - March 31,2020
Note: Out of an abundance of caution for the health and safety of our fellow musicians and travelers, SEA Music Program is suspended until the end of the March. SEA looks forward to having music throughout the terminal very soon.