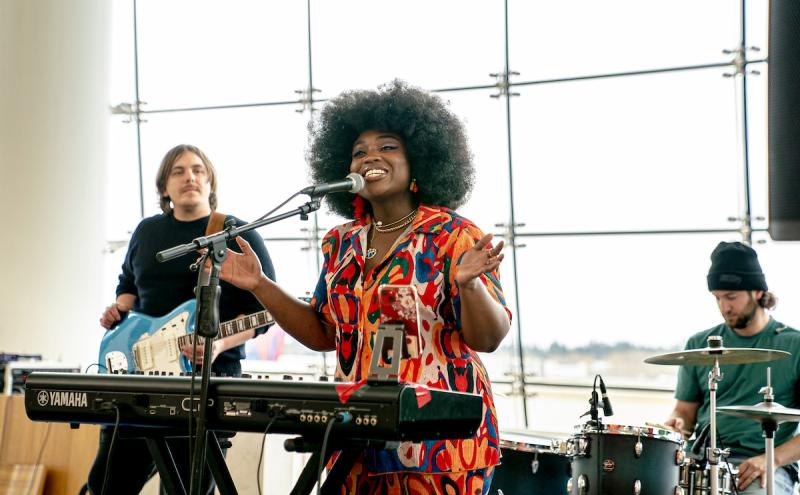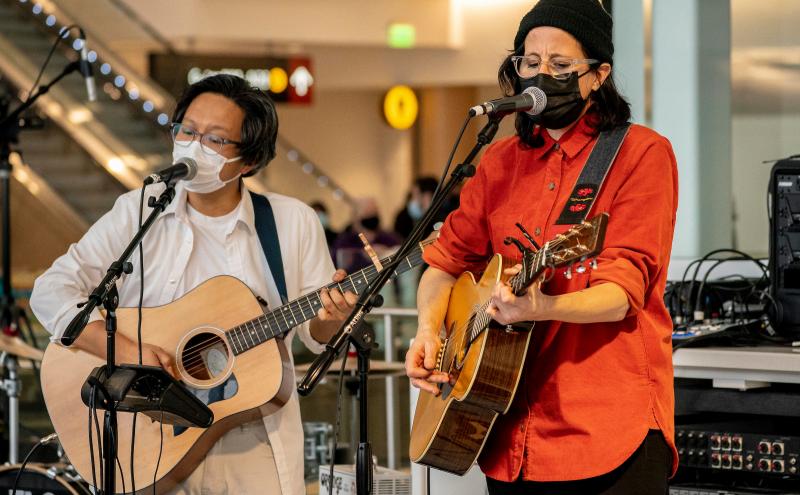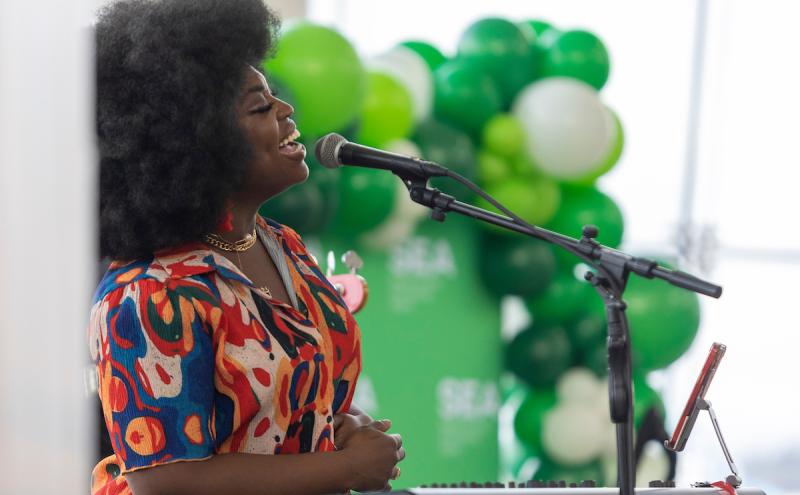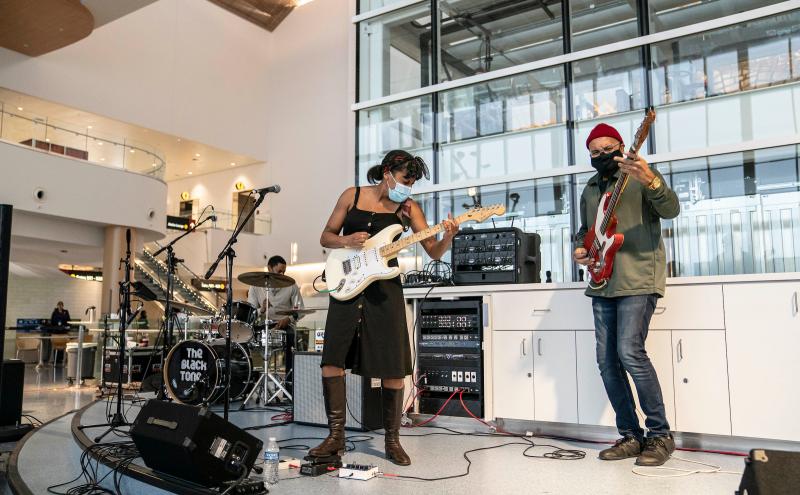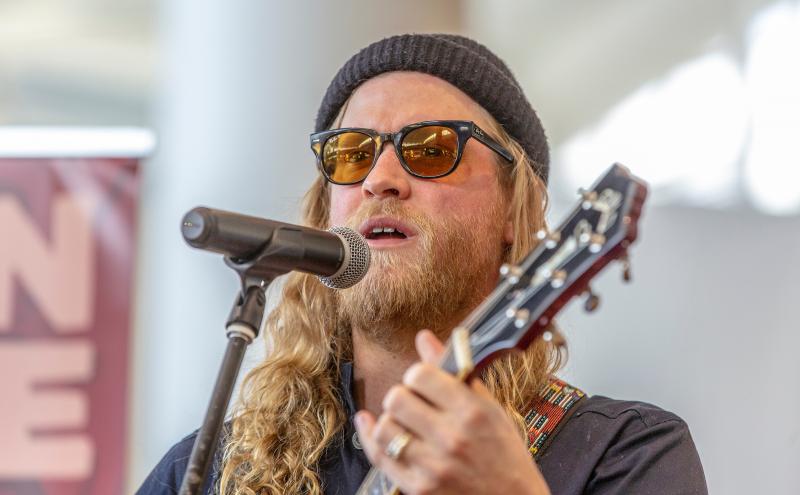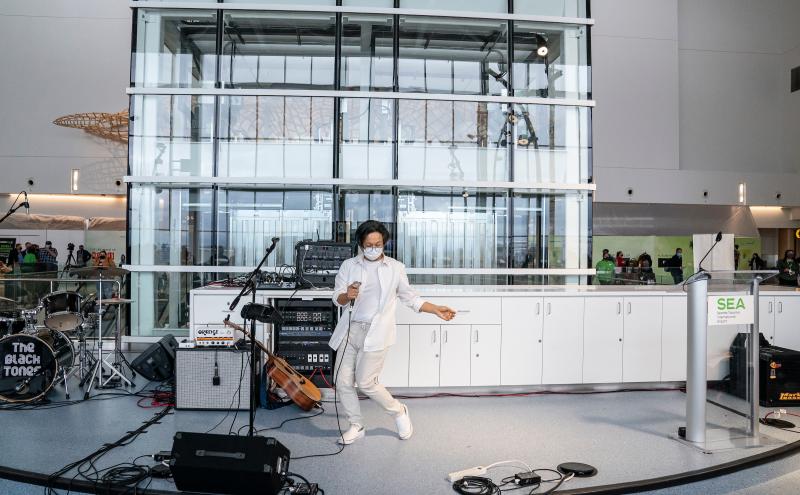 Tune in to the Sounds at SEA
SEA is expanding its music program with permanent performance spaces. A marquee stage opened in the Marketplace @ N in 2021! SEA will welcome up-and-coming artists as well as headlining names to these dedicated performance spaces that are also coming to Central Terminal and C Concourse. 
In 2013, the program was honored as Best Arrivals Experience by the Future Travel Experience Awards to recognize innovative, ambitious and effective initiatives and organizations in the airline industry. Travelers may experience:
Live performances seven days a week at locations throughout the terminal
Overhead music by Pacific Northwest artists
Music-themed art exhibits curated by MoPOP (Museum of Pop Culture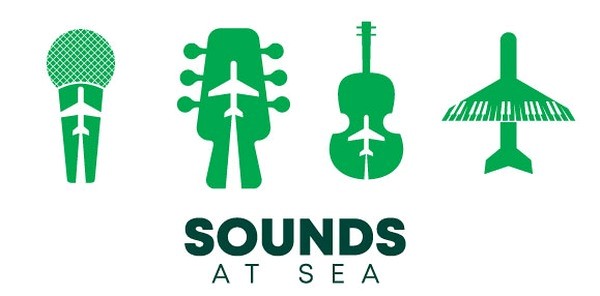 Interested in performing at the airport?
Gigs4U helped create the live music program at Seattle-Tacoma International Airport in 2013 and we have continued to partner with them for the past 10 years. Interested in performing at the airport Please email contact Gigs4U to inquire.