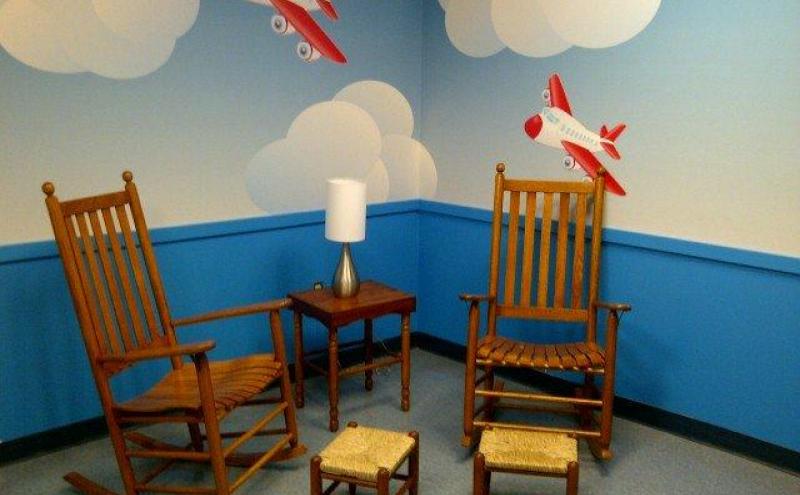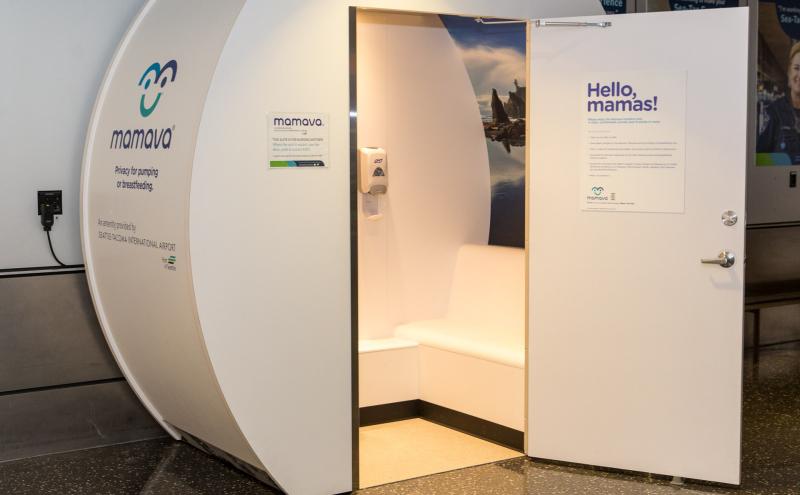 Take some time out in the Mothers' Room
Located inside the playroom, the newly renovated Mothers' Room is a quiet, private space where moms can nurse, pump and spend extra time in rocking chairs with their babies. The room has adjustable lighting, several rocking chairs, foot stools, electrical outlets and side tables. Military families can also access the Mothers' Room in the USO located on the mezzanine level of the Main Terminal.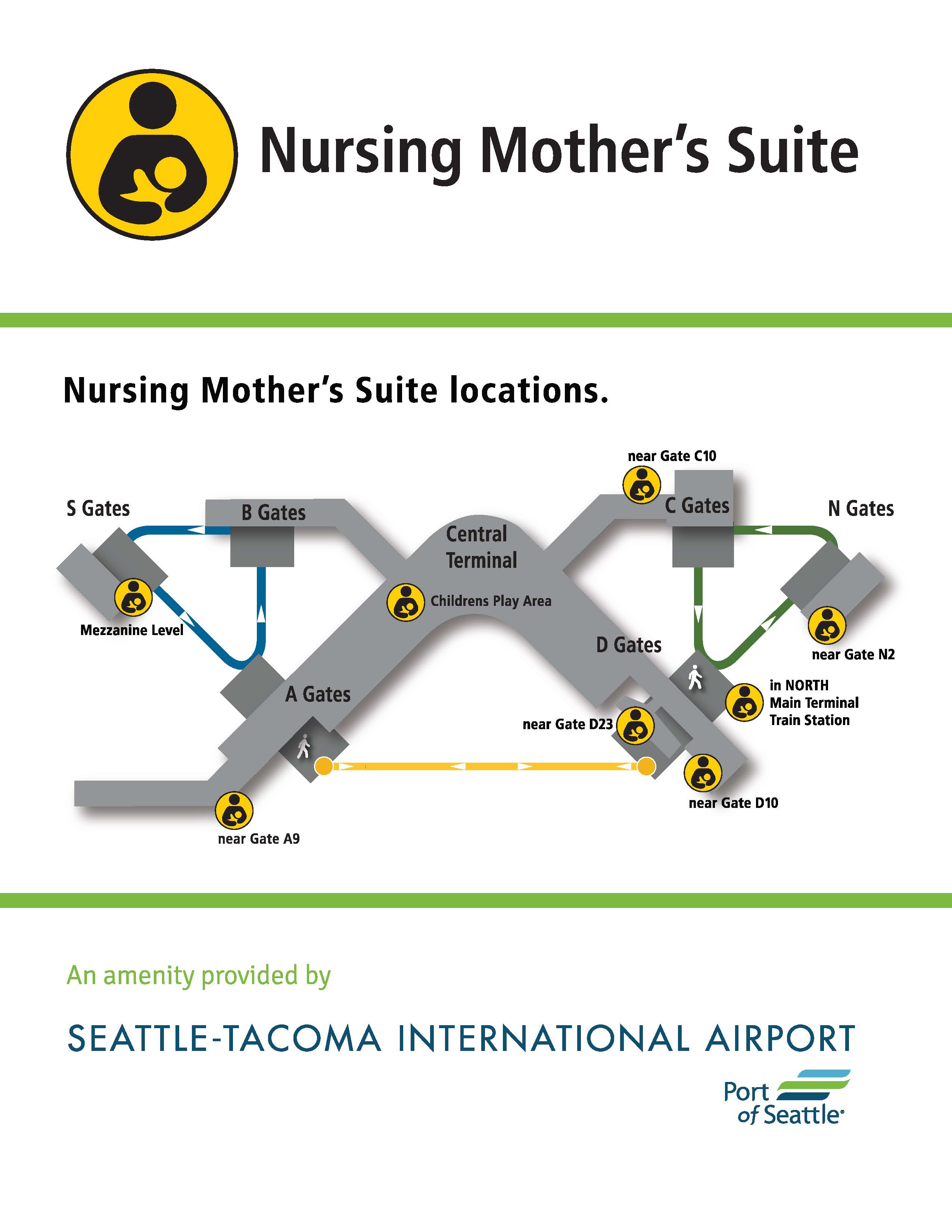 Nursing Suites revealed at Sea-Tac Airport for traveling mothers
The Port of Seattle unveiled six new nursing suites throughout the secured side of Sea-Tac Airport that will help simplify travel for moms. The unique units at the airport, complementing the existing children's play area and mother's room currently located near the Central Terminal area.
The new suites are strategically located throughout the airport with one at each Satellite location, on the south end of the airport on the A concourse and on the north end near the Satellite Train System station outside of Concourse D, one on the C Concourse and one on the D Concourse. The private suites are equipped with a power outlet and a table along with a seat large enough to accommodate a mother and child. To see more you can watch Commissioner Courtney Gregoire talk about Sea-Tac's nursing suites.