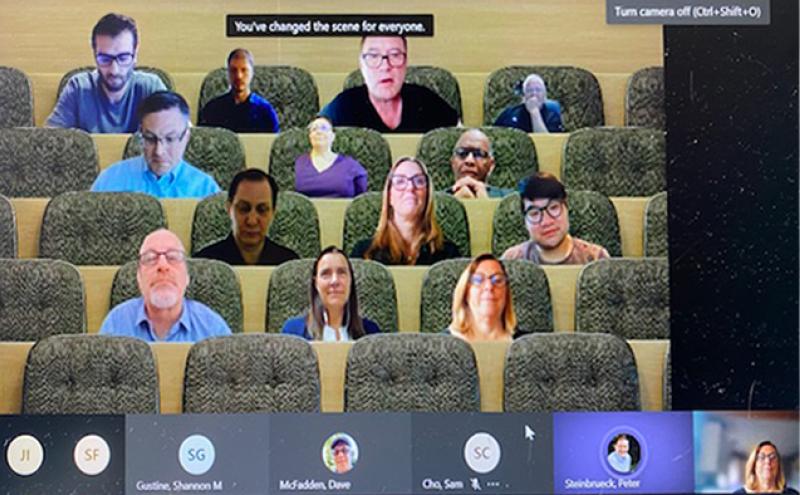 Jun 03, 2021
After a whirlwind two months, I am happy to report that the Port has completed our economic recovery listening session series. In my experience, the best policies and ideas stem from listening to the community you serve and the stakeholders who make our work possible. The goal of these listening sessions was to crowdsource ideas on how the Port can contribute to an equitable recovery from the COVID-19 pandemic. I thought I would take a moment to update you, my loyal blog followers, regarding the lessons I learned through this community engagement.
After I suggested the Port Commission take on the listening session effort, we hosted a total of 13 listening sessions with 101 participants representing community groups, non-profits, businesses, unions, and trade associations. We heard from leaders from South King County, the Eastside, Seattle, and in the Duwamish Valley. We also set up sessions with participants representing King County cities, organized labor, the aviation and maritime industries, and the arts. We got the input of organizations working to advance environmental justice and racial equity in King County. Finally, we heard from contractors working on Port projects and from the organizations that are training the next generation of workers in Port-related industries.
Over and over again, I was hearing the leaders who participated in these sessions say the Port's work was making a difference in the communities they represent, but that the pandemic had dramatically increased the need for this work. Therefore, the main takeaway I got from these sessions was "the Port is going in the right direction, but we need to go faster!"
What does going faster look like? To me (and to many of the participants in the listening sessions) going faster looks like making additional investments in our youth, so they gain the skills they need to succeed in a family-wage career in the maritime industry. Going faster looks like funding additional environmental restoration projects in the Duwamish Valley. Going faster looks like boosting our efforts to combat human trafficking. Going faster looks like moving forward with the capital projects that thousands of families throughout our region depend on for their economic well-being.
For long-term prosperity and growth that lifts all boats, we need to double down on workforce development and diversity in our contracting practices. These efforts are exactly what I intend to push for as we enter our budgeting season.
This feedback (and much more!) will be taken into consideration as I continue to push for policies at the Port that contribute to the prosperity of everyone. If you participated in the listening sessions, I sincerely thank you for your time. Please know that your input made a difference!
Commissioner Sam Cho