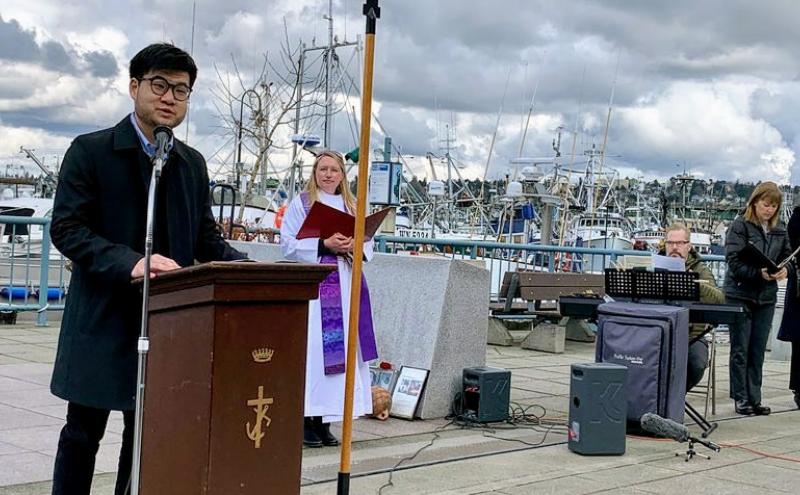 Apr 17, 2020
It's hard to believe that it has already been 100 days since I took my oath of office and started my term as the newest member of the Port Commission. As it is often described, the last few months have been like "drinking out of a fire hose." There is so much to learn about the Port of Seattle and every day I feel like there's something new. I am constantly amazed by all the tremendous work the Port is involved in that benefits our region and I am equally impressed by the caliber of highly intelligent and skilled port employees who make it all possible. Although my tenure has only been a few months, there has been no shortage of activity and major accomplishments.
Preventing human trafficking
Just to highlight a few, in January for Human Trafficking Prevention Month, we rolled out a port-wide program that trains all of our employees on human and labor trafficking awareness in both aviation and maritime. This was a major step towards fighting human trafficking and a first of its kind. In fact, other ports have been reaching out to us to learn about our program and best practices. But there is still so much more we can do on this and I'm already working on the next stage of fighting the good fight.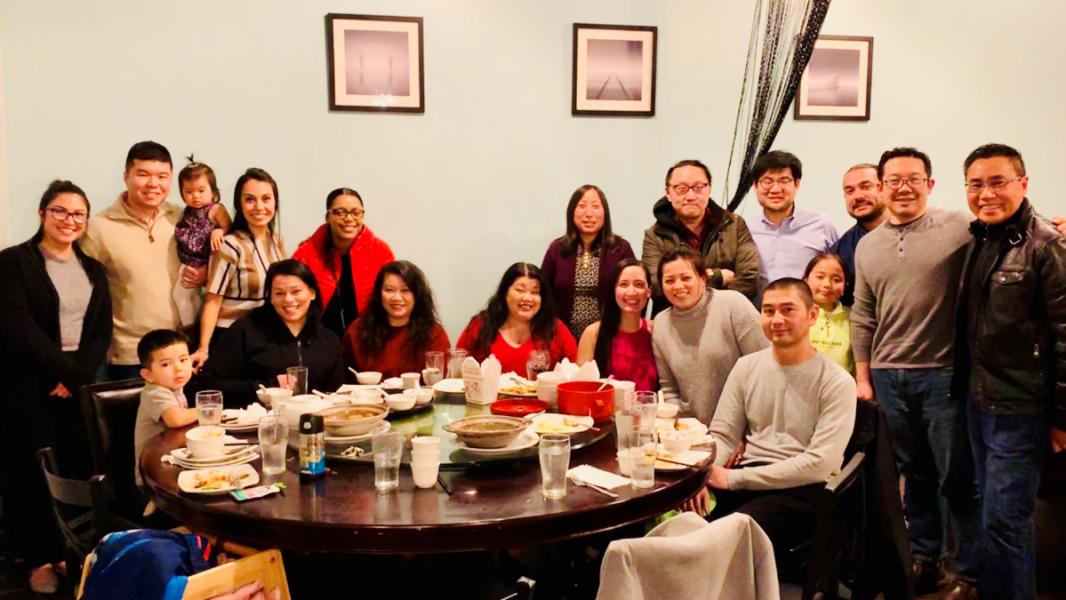 Setting labor standards
In February, we were able to support and pass legislation in Olympia that gave the Port of Seattle the authority to set labor standards for airline catering workers who were exempted from Proposition 1 (which passed the city of SeaTac in 2013). Senate Bill 6217 now allows us to require inflation-adjusted minimum wages of $15 per hour for catering and flight kitchen workers at Seattle-Tacoma International Airport (SEA). It was an honor for me to give my first-ever testimony in the state legislature in support of this bill and provide a much-needed push over the finish line. Of course, none of this would have been possible if we didn't work closely with a group of stakeholders that included UNITE Here Local 8 and the bill's prime sponsors Senator Karen Keiser and Representative Mia Gregerson.
Cutting carbon emissions
Just this past week, the commission voted to approve a contract that would allow us to replace our dependence on fossil fuels at the airport by up to 50 percent by transitioning to renewable natural gas (RNG). This 10-year supply contract worth $23 million allows the Port to purchase a low-carbon natural gas alternative produced from landfill waste for heating purposes. RNG produces no new carbon emission because it recycles existing carbon in the atmosphere. The Port of Seattle has a goal to reduce carbon emissions by 50 percent by the year 2030. Thanks to the tremendous work of the port staff, we will hit that target nearly a decade early.
I could never have imagined all these accomplishments in such a short time (and these are just the highlights). It is a true testament to our commitment to the mission of promoting economic growth in the region while being socially responsible and good stewards of the environment.
Dealing with a global pandemic
But perhaps even more unimaginable was the challenge and devastation of the COVID-19 pandemic. I distinctly remember when we were informed of the first case of the coronavirus in Washington State and the country. I was sitting in an Aviation Committee meeting with my colleague Ryan Calkins when the news broke. To make matters worse, the individual had traveled through SEA Airport. Ever since then, Commissioners and Port staff have been working around the clock to try and mitigate the fallout of this pandemic.
Quite honestly, dealing with a global pandemic was not a part of the job description when I first considered running for this position. Nor was it a part of the Commissioner 101 training. Indeed, we are experiencing the pinnacle of uncertainty. There is no playbook for what we are dealing with today. Like all municipalities, the Port of Seattle has taken a major hit. Our largest sources of revenue are drying up by the day. Meanwhile, we continue to receive requests for relief from our airline partners and tenants. To make matters worse, our deliberations as a commission on how to respond with relief packages have been hamstrung by the uncertainty of how long this pandemic will last. Financial forecasts were never an exact science to begin with, but a global pandemic of an uncertain duration makes any attempt to make a prediction an educated guess at best.
But what continues to encourage me is how elected officials and our communities have stepped up in these times of hardship. People have donated food, personal protective equipment, and resources to healthcare workers battling this pandemic on the front lines. Others with the means have supported small businesses suffering due to the "Stay at Home" order with their deliberate patronage. A coalition of philanthropies, government, and corporate partners have come together to create a response fund that is distributing much-needed resources to community-based organizations as we speak.
Sure, people can say that the outbreak started here in Washington State. Maybe that's true. But one thing that I am absolutely confident in is that we can be the state to end it too.
My first 100 days have been filled with both great accomplishment and great tribulation. The next 100 days will be spent trying to return to some form of normalcy. But despite all the chaos and uncertainty, one thing remains certain — We are all in this together. And in our collective effort to beat this thing, the Port of Seattle will be right there ready, willing, and able.
We got this.