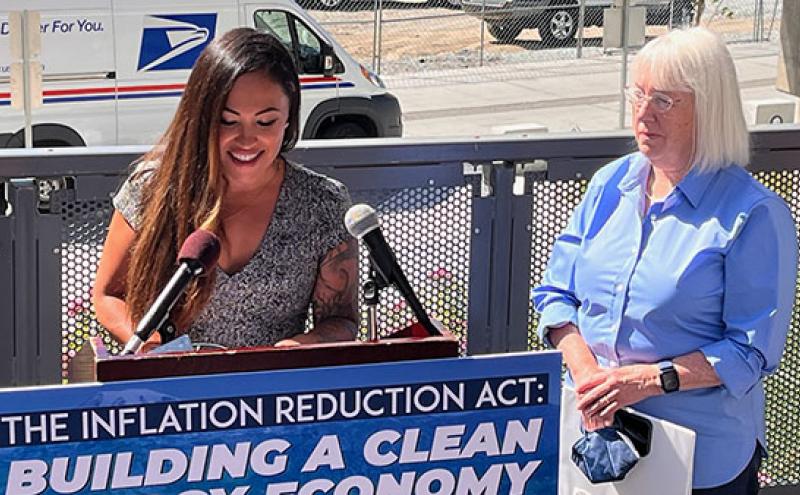 Sep 07, 2022
Inflation Reduction Action passage press event 
I was proud to stand with U.S. Senator Patty Murray at a press event highlighting the passage of the "Inflation Reduction Act," the most robust climate action package in American history. At the Port of Seattle, this $740 billion investment means: a Sustainable Aviation Fuel (SAF) tax credit; funds for our SAF grant program; maritime decarbonization; electric heavy-duty vehicles; a clean hydrogen tax credit; and more! We are ready to put this money into action, to modernize our assets, incentivize our partners, and industrialize green energy (hydrogen! wind! shore power! electric vehicles, trucks and heavy equipment!). 
Transforming maritime and aviation industries has everything to do with improving community and environmental health. Plus, this transformation towards cleaner fuels can happen in a way that puts money into the pockets of people — by creating family wage jobs with benefits along the way.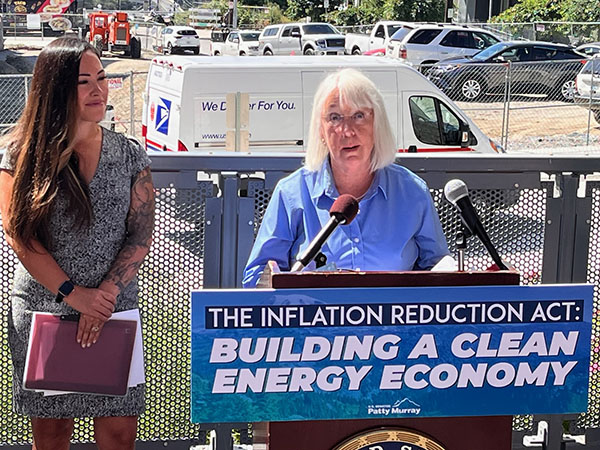 All of this is possible ONLY with strong and steadfast leadership from our own Washington state champion Senator Patty Murray (who also happens to be my first boss in politics! I had the honor of serving as her immigration intern once upon a time. It was a formative experience and one that demonstrated the power of elected officers to make a difference in the lives of people.). Thank you, Senator!
My budget priorities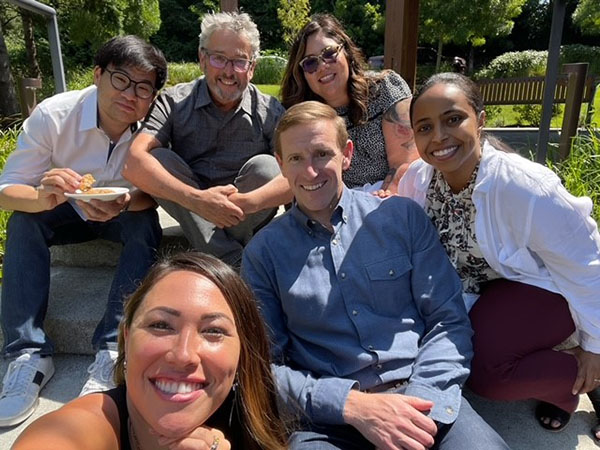 It's budget season at the Port of Seattle, and it's my first go-round putting the money where my mouth is as Port Commissioner! I'm excited to provide you with an early preview of my five budget priorities for 2023 below. 
But first, a bit about the process. Commissioners publicly convened two all-day budget retreats in June and August, where we discussed our funding priorities and sought formal support from our colleagues. In the next few months, my budget priorities will be delivered to Executive Director Steve Metruck, with whom I'll collaborate to further refine my budget priorities and align them with Port strategic initiatives. Then, in October, the 2023 "Preliminary Budget" document will become available for Commissioners to share with the public, and in November, the 2023 Preliminary Budget document will be introduced and voted on by Commissioners in a public meeting.  
Now, for that sneak peek at my priority asks:
Accessible childcare for airport workers. Airport workers are essential! But according to PortJobs, access to affordable childcare has affected young parents' career pathway choices and decisions. So, I'm seeking funds for a feasibility study to identify our needs, challenges, and strategies to provide accessible, affordable, high-quality childcare for SEA Airport workers. The ask includes funding for a study expedition to other American airports that have successfully made a childcare program available to their airport workers. I believe it can be done here — we just need to chart the course. So let's get started. 
 
Duwamish Valley community equity strategy.  Duwamish Valley community members experience disproportionate, cumulative impacts from the Port's industrial operations. As we project growth in our maritime operations in the North Harbor, we must ensure equitable growth through meaningful community engagement. The Port of Seattle Community Action Team (PCAT), which is made up of Duwamish Valley community members, has existed since 2018 and has done amazing work since its inception. My funding request will scale the PCAT model to the growth projected with expanded membership and robust financial support for capacity building and programming (including the production of a PCAT Strategic Plan). 
 
Duwamish Valley parks investment. Duwamish parks are important local treasures providing much-needed public green spaces, with substantial environmental and health benefits and a reconnection to the local history. I've requested funds for a full assessment of all Duwamish Valley Parks — done in collaboration with communities — to identify needs and improvement strategies, so that each Port-owned Park will realize its full potential. The budget item identifies həʔapus Village Park and Shoreline Habitat, which has strong cultural and historical significance, for early assessment action.
 
Period Products for All at Port facilities. This is one of the first policy issues I raised and now I am asking fellow Commissioners to support this budget ask. Read more about it in my earlier blog: BREAK THE BOX: Free Menstruation Products at the Port!
 
Transitioning to fluorine-free foam. Currently the Port's firefighters use foam consisting of per-and polyfluoroalkyl substances (PFAS) to extinguish flammable liquid-based fires because it's mandated by the Federal Aviation Administration (FAA). But we now know that prolonged exposure to PFAS can be harmful. The FAA is anticipated to change its rules, but our firefighters' health is too important to delay action. I am requesting funds to proactively prepare the Port to transition away from PFAS.
I also got to nominate other Commissioners' asks as their "second." There were many innovative and exciting asks, but I'd like to highlight two that stand out:
North SeaTac Park Ecological Assessment, proposed by Commissioner Mohamed. This effort would identify specific actions to take towards the long-term health and wellbeing of the park. 
 
Minority Business Accelerator, proposed by Commissioner Cho. This would further assist small minority owned business in King County by helping them transition from "pandemic recovery" mode back to "growth mode."
Educational opportunity at Port of San Diego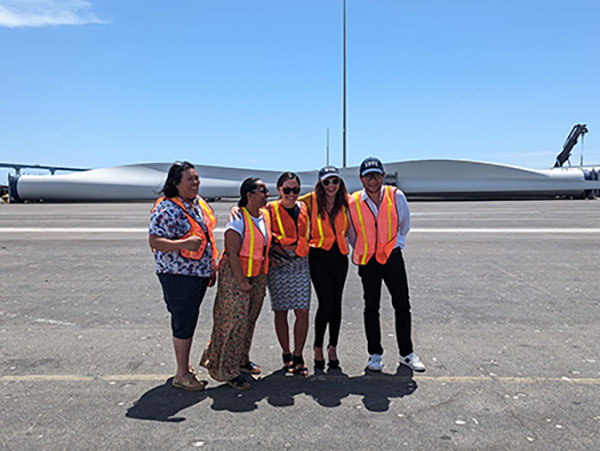 The best determinant of long-term competitiveness as a Port in the shipping industry is market share of cargo business. So some may see the Port of San Diego as Seattle's natural competition. However, with emerging markets in green energy and volatility in Asia's production market, we face a joint fight to be the premiere coast for trade in the long run. Ports along the West Coast share similar challenges and opportunities alike. All of us in the maritime industry must evolve to ensure environmental health and racial equity are built into every aspect of our journey for an inclusive, sustainable port economy.  I was pleased to co-organize a trip to the Port of San Diego in conjunction with San Diego Commissioner Sandy Naranjo. Alongside other Commissioners from the Ports of Seattle and Tacoma, I toured the San Diego headquarters, terminals, and adjacent communities to learn their experiences, ideas, and strategies.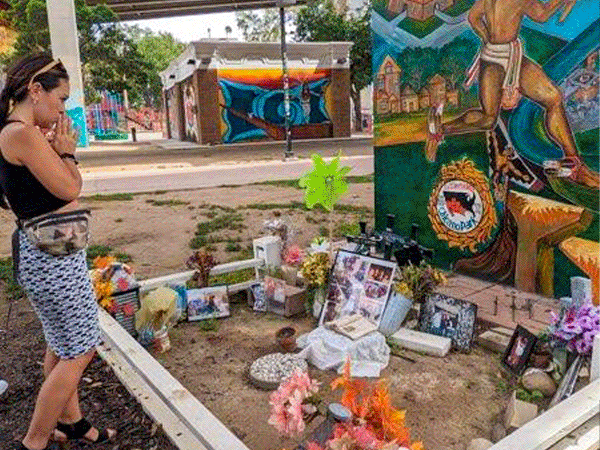 Subscribe to receive email updates from Commissioner Hasegawa
Top photo caption: Commissioner Toshiko Hasegawa and U.S. Senator Patty Murray at the Inflation Reduction Act press event on August 16, 2022.