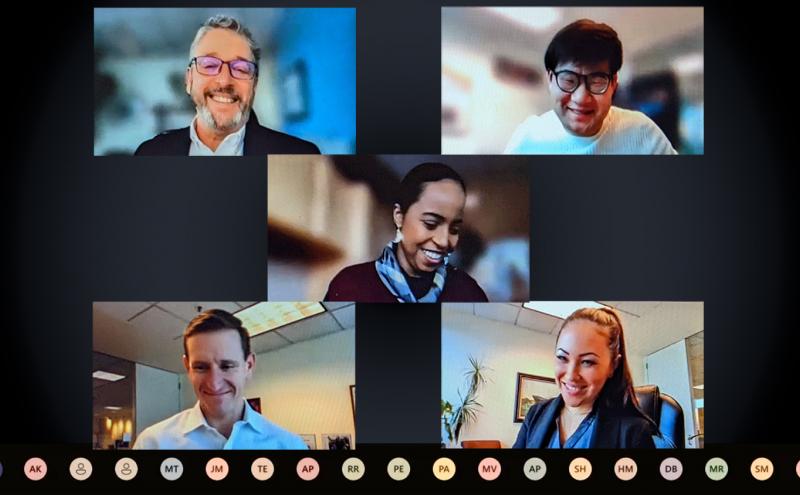 Jan 14, 2022
On January 4, we held the first meeting of our newly-formed commission. Commissioner Hamdi Mohamed and Commissioner Toshiko Hasegawa bring perspectives to our commission that we've never had in our organization's 110-year history. The Port and our community will benefit greatly from their leadership. Having served alongside Commissioners Felleman and Cho, and having campaigned alongside Commissioners Hasegawa and Mohamed, I have the utmost confidence that this group is ready to hit the ground running.
I am also honored to have received the support of my colleagues to serve as your 2022 Commission President. The role of president is a challenging one — to serve as the principal liaison to executive leadership, to facilitate our public conversation, and to exercise judgment in setting our agenda throughout the year. I recognize Commissioner Felleman's commitment and thank him for serving as President in 2021.
Also at the January 4 meeting, our Office of Equity, Diversity, and Inclusion (OEDI) presented the Final Report on our internal EDI assessment. We learned that though much work has been done to advance our vision for EDI within our organization, there is still a great deal of work to be done. The implementation of the recommendations from that report, as well as from our police accountability task force, and from the commitments we have made on environmental targets may not make headlines, but they have the potential to shape the Port for generations to come.
As we look ahead to 2022, we already know that it will be a historic year for the Port. The reopening of T5 and the completion of our new International Arrivals Facility at SEA are major steps in meeting our Century Agenda goals. But it's not just the physical infrastructure that's important. It's also how we do our work that matters. And 2022 is shaping up to be a critical year for advancing a more equitable, just, and sustainable institution, as well.
If I've learned anything in my four years on the commission, it's that the reach of the Port of Seattle is great. When we do things well, they serve as a model for our peer agencies both here in the region, and for other ports around the country.
Subscribe to receive email updates from Commissioner Calkins