Fostering a community that cares about

Growth and Development!
SELF-PACED ONLINE TRAINING CURRENTLY AVAILABLE:

 
The button below will take you to a catalog of online training available to all airport employees:

UPCOMING INSTRUCTOR-LED COURSES: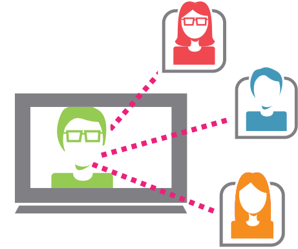 NEW!!!  VIRTUAL MENTAL WELLNESS AND COMMUNITY SUPPORT IN CHANGING TIMES - This two-hour interactive session is offered for no charge by King County to all airport employees. It will help you validate your feelings and learn how stress affects your body. You will learn how to manage stress effectively, including strategies to improve your self-care during these uncertain times.  
May 14 (10:00am - 12:00pm)
May 27 (2:00pm - 4:00pm)
To register please visit:
https://www.eventbrite.com/e/mental-wellness-and-community-support-in-changing-times-tickets-104063970136
Virtual Sessions Coming Soon!  WE ARE SEA CUSTOMER SERVICE CLASS 2-hour class - Through this customer service course, "WE ARE SEA", join a growing group of employees across the airport sharing a unified passion to serve our customers with excellence from garage to gate and beyond! Together, we create exceptional customer experiences at SEA! Port employees register through Port LMS, all others go here to register: https://www.eventbrite.com/e/we-are-sea-customer-service-training-tickets-90014595077
All FACE to FACE Classes currently suspended due to COVID 19 social distancing precautions
Currently Suspended - MENTAL HEALTH FIRST AID 8-hour class - Partnering with King County, several free 1-day classes are being offered at the airport now.  To register or for more information, please email Sue Wyder at swyder@valleycities.org
Currently Suspended - CPR/DEFIBRILLATOR CERTIFICATION 6-hour class - Partnering with the Port Fire Department -  Port employees register through Port LMS, all others go here to register: https://www.eventbrite.com/e/first-aid-cpr-aed-and-trauma-kit-training-tickets-93133529895 
If you have any questions or concerns, please contact Airport Training for more information at AirportTraining@Portseattle.org