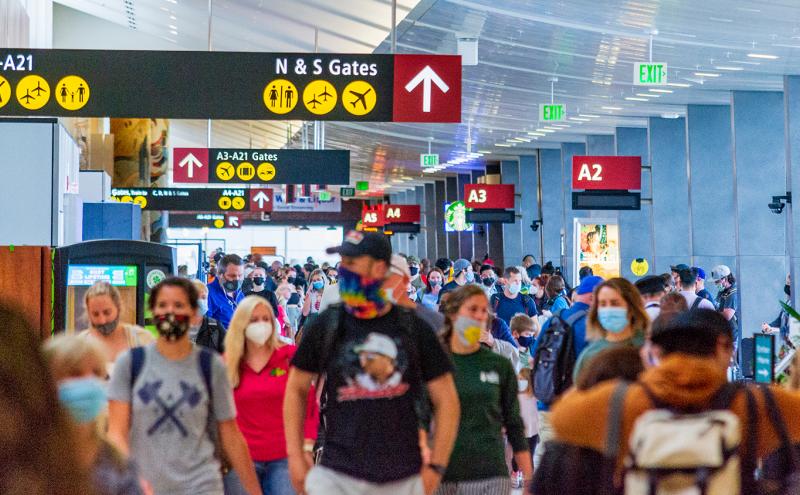 Human trafficking is defined as the brutal trade of individuals for the purpose of forcing labor, sexual labor, and other exploitations.
The number of human trafficking cases in Washington state is increasing rapidly. Native Americans and other people of color are targeted the most. According to the National Human Trafficking Hotline, approximately 3,500 calls have been received since 2007.
What began as an airport-specific awareness and training effort for the Port expanded over the years to include partners in the county, other local transportation providers, and now jurisdictions across Washington.  In addition to mandated employee training to help spot and stop trafficking, the Port installed 310 signs in the restrooms and passenger loading bridges at Seattle-Tacoma International Airport (SEA), as well as 20 signs at Port parks, and 10 signs at Fisherman's Terminal to combat human trafficking. The awareness campaign also includes signage at Salmon Bay Marina, Shilshole Bay, Terminal 90/91, Pier 69, and Marine Maintenance. Groups helping survivors find jobs in Port-related industries also received grants through the Port's South King County Community Impact Fund. 
Partnerships
The Port collaborates with nonprofits, state, and federal agencies, and key customers and vendors like airlines, airport dining and retail, taxis and TNCs, ocean carriers, intermodal transportation providers, and construction contractors. The Port partnered with Business Ending Slavery and Trafficking (BEST), a Seattle-based nonprofit, to create two online human trafficking prevention courses. One course is for the maritime industry and the other for the aviation industry. Also, the Port Police Department developed its own law enforcement-specific training plan. More than 2,000 employees will complete online or in-person training. You will find BEST's site at https://www.bestalliance.org/our-story.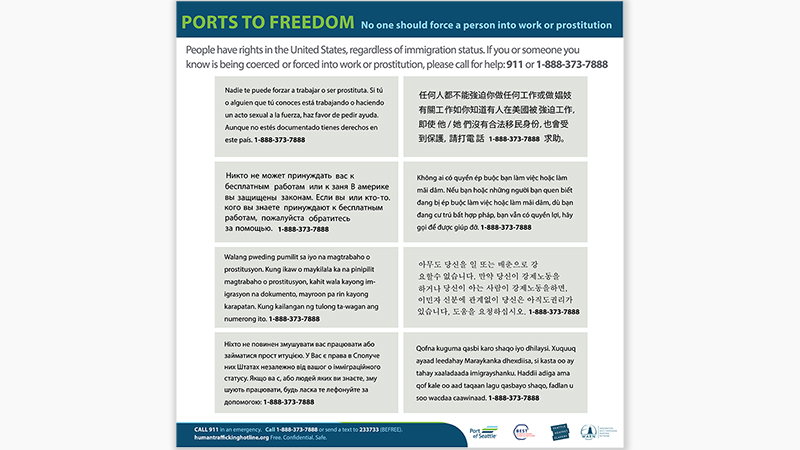 On January 11, 2023 the Port hosted a Human Trafficking survivor speaker, Joyclyn Bell, cofounder of the NW Survivors Alliance (NWSA), and Dr. Mar Brettman, CEO and Executive Director at Businesses Ending Slavery and Trafficking (BEST) to discuss what human trafficking, how it happens here, and what you can do to help.
Who is most likely to be the victim of human trafficking?
In the United States, we tend to see younger people, especially women being trafficked. These individuals tend to be from minority communities such as the Native American tribes, people with disabilities, and undocumented migrants. There are also many people in the LGBTQA community being trafficked. Further, research shows that 38% of trafficking victims have mentioned that they traveled by plane during their exploitation. 63% indicated using mass transit while being trafficked. 26% reported that public and mass transportation was a key factor in their efforts to escape.
Human trafficking signs
Traffickers often exhibit the following behaviors or characteristics:
Significantly older than companions.
Is vague about his/her profession.
Jealous, controlling, and violent behavior.
Very touchy, doesn't want to let the victim out of their sight/arms.
Promise things that seem too good to be true.
Promises that what they're doing is a good idea/ for the better.
Buys expensive gifts or has expensive items.
Makes the victim feel responsible for his/her financial stability.
Open about financial matters.
Encourages inappropriate sexual behavior.
Pushy or demanding about sex.
Warning signs that an individual may be being trafficked:
Older partner or new friends with a different lifestyle.
Physical abuse such as burn marks, bruises, or cuts.
Withdrawn, depressed, distracted, or checked out.
Dressed less appropriately or new expensive clothes, shoes, or accessories.
New tattoo:

Tattoos are often used by traffickers as a way to brand victims. Look for tattoos of a barcode, name, or symbol of money. These tattoo designs could indicate trafficking.

Brags about making or having lots of money.
Sexualized behavior.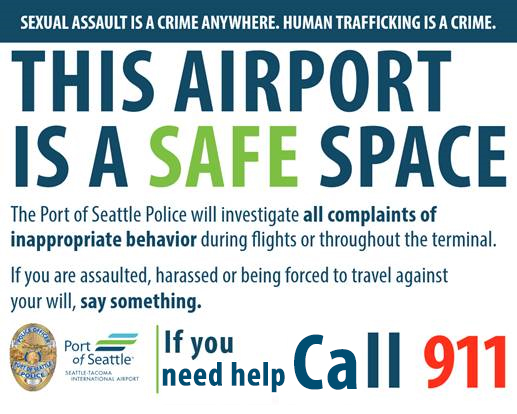 What you should do:
Call 911
Tell a staff member about the situation you've noticed
You can call any of these numbers for help:
National Human Trafficking Hotline
1-888-373-7888
National Human Trafficking Hotline
The National Human Trafficking Hotline is a national, anti-trafficking hotline and resource center serving victims and survivors of human trafficking. The toll-free hotline is available 24 hours a day, 7 days a week, 365 days a year.
The National Runaway Switchboard
1-800-RUNAWAY
The National Runaway Switchboard is a federally-designated national communication system for homeless and runaway youth. From the hotline and online services, you can find crisis intervention, referrals to local resources, and education and prevention services to youth, families, and community members throughout the U.S. 24 hours a day, 365 days a year.
National Center for Missing & Exploited Children
1-800-843-5678
As the nation's comprehensive reporting center for all issues related to the prevention of and recovery from child victimization, NCMEC leads the fight against abduction, abuse, and exploitation.
Sources