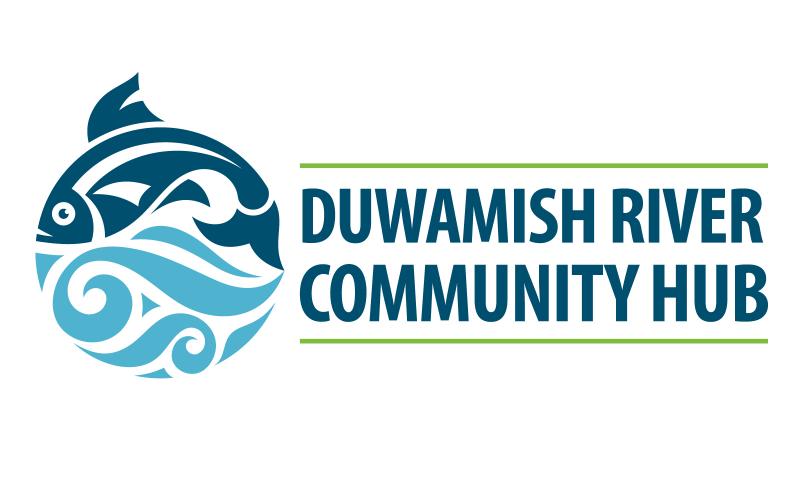 Duwamish River Community Hub Grand Opening: August 7th, 2021
Background:
Community members in the Duwamish Valley have advocated for a resource and community space for years. With the Port's long-standing partners in Georgetown and South Park and with guidance from the Duwamish Valley Port Community Action Team (PCAT), the Port will be leasing a space in the heart of South Park to support this vision through the Duwamish Valley Community Equity Program (DVCEP).
The site is the former Napoli Pizzeria on 8600 14th Avenue South, which closed its doors in 2019. The pizzeria and its café were a community staple for decades, known to bring neighbors together. Then when faced with the 2020 economic downturn due to Covid-19, the new owners and community members wondered how best to activate the space. Duwamish Valley community partners saw this as an opportunity to continue the tradition of Napoli by bringing community together. 
In January 2021, the Port of Seattle Commission passed the motion to lease the space for the next three years to further the Duwamish Valley Community Benefits Commitment (commitment). The newly named Duwamish River Community Hub will meet the three main goals of this commitment by building local capacity to manage neighborhood change; by increasing access to Port related jobs and careers; creating healthier environments for the community; and providing a physical space to help community members promote economic prosperity in place.
Duwamish Valley Community Benefits Commitment:
The (DVCEP) was created to implement Resolution No. 3767, the Duwamish Valley Community Benefits Commitment (commitment). This commitment directs the Port to create equitable access to Port-related economic development activities such as career resource fairs, workforce trainings, small business and entrepreneur support, and other entry-points to port-related industries. The Duwamish River Community Hub will meet the three main goals of this commitment by:
1.    Community-Port capacity building for ongoing collaboration:
The DVCEP will foster shared decision making, support existing and upcoming community leaders and partners, and collaborate with the community on activities that advance mutually beneficial outcomes. 
2.    Healthy environment and communities:
Improve port properties along the Duwamish River by creating and maintaining robust river habitat, safe greenspaces, recreational amenities, and river access. Just two blocks away from the hub is the newly named Duwamish River People's Park and Shoreline Habitat. The Park is currently under construction to restore fourteen acres of habitat and shoreline access along the Duwamish River for communities to enjoy.
3.    Economic prosperity in place:
The port shall support anti-displacement solutions that enable the Duwamish Valley community to thrive in place through equitable access to training, jobs, and career pathways in port-related economic opportunities. The hub will provide a physical space in the Duwamish Valley for communities to access these local port-industry related opportunities and programming.
FULL POLICY TEXT: English Resolution 3767 & CBC | Español/Spanish Resolution 3767 & CBC | Việt/Vietnamese Resolution 3767 & CBC | គុណនាម/Khmer Resolution 3767 & CBC
Hub Amenities and Features:
Two main meeting room spaces to reserve

Bookable office furnishings include chairs, tables, and laptops

Kitchenette incudes microwave, tea/coffee station, and large refrigerator

10,000 square feet of newly paved parking lot for daily use and outdoor events

Internet access

Accessible by multiple bus lines
Contacts:
For any questions on programming and updates on the opening, please email DRCH@portseattle.org.
Follow the Duwamish Valley Port Community Action Team on Facebook.