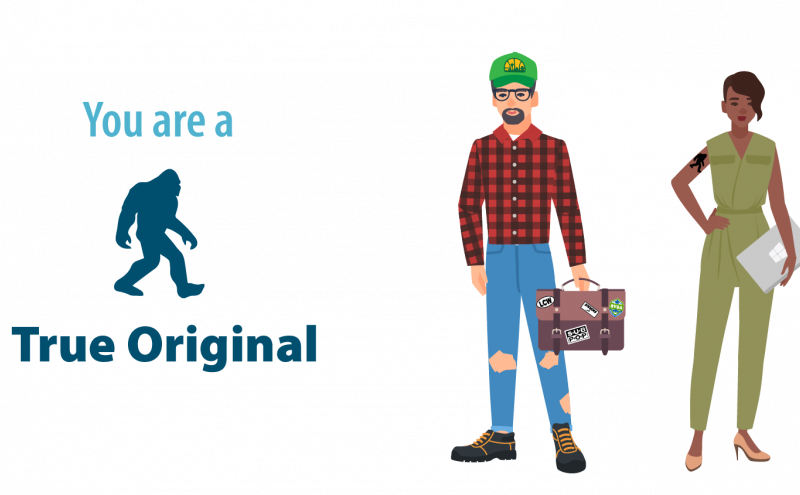 Look at you, you True Original. You prefer the road not taken and seek out authentic experiences off the beaten path. You're a PNW locavore on the hunt for "insider" or "secret" experiences both at home and in your travels. And yes, you might believe Sasquatch is real. 
Before you go 
We're not going to tell you what to do, but we do have the best scoop on Sea-Tac Airport. Download the SEA Airport App for TSA security checkpoint wait times and the best of one-of-a-kind shopping and dining.
Getting here 
The Seattle Freeze doesn't apply to you. Your Pacific Northwest community is ready to drop you off and pick you up from the airport. Think opposite to avoid the most congested times on the Departures and Arrivals drives. In the morning, drop off on the Arrivals level. In the evenings, arrange to meet your ride on the Departures level. Going opposite gets you out of the traffic crunch.
At the airport 
Lucky Louie Fish Shack™ is a new chef-driven, quick-service eatery in the Central Terminal by Seattle chef Kathy Casey and managing partner Stacy House. Serving up Pacific Northwest inspired classics, menu favorites include the signature fish & chips made with sustainable and wild Alaskan Pollock, creamy, gluten-free clam chowder, honey teriyaki salmon, and Shrimp Louie salads. And for an anytime treat, don't miss the "Sweet Waffle Fish," which are fish shaped waffles filled with creamy cheesecake.
Why yes, there is now a Skillet frying up gourmet comfort foods in the new N Gates. Skillet was founded in Seattle out of a vintage Airstream trailer, offering American-inspired food prepared with classic technique and seasonal ingredients. Since then, the business has grown up to encompass four brick and mortar Seattle restaurants and a vibrant catering company. 
Beecher's Handmade Cheese, located in Concourse C, brings a Seattle original (just like you) into the airport. From breakfast through dinner, enjoy a fresh made selection of sandwiches, soups, salads, and more! And for travelers on the go, order ahead from the Beecher's Mobile Ordering App and you can skip the line, ensuring you'll get to your gate on time!
The only retail location for Sub Pop Records is in the Central Terminal of Sea-Tac, right at the beginning of the C Gates. An independent record label that helped to pioneer Seattle's grunge movement, its store curates a mix of the classic Sub Pop Mega Mart and Pacific Northwest-centric gifts.
Keeping walking down the C Concourse for Show Pony and CHALO. Show Pony features a great selection of unique jewelry, accessories, handbags, gifts, and screen-printed graphic tee's all handcrafted in Seattle and the Pacific Northwest. CHALO celebrates the history and iconic symbols of Seattle with bags, apparel, home accessories, and other lifestyle products. 
Insider Tip: With more than $3.7 billion in capital development underway, passengers will continue seeing something new at Sea-Tac Airport every 90 days. Stop by the glass wall in Central Terminal for views of the airfield and Olympic Mountains. We're midway through an exciting renovation of Central Terminal that is dramatically changing the heart of the airport. The nearly $17 million renovation will be complete by summer 2020. 
Revel in the Pacific Northwest sense of place that has inspired much of what's new here. We love local too! We hope this guide helps you discover something new at Sea-Tac and find our special hometown vibe inside the airport this summer.