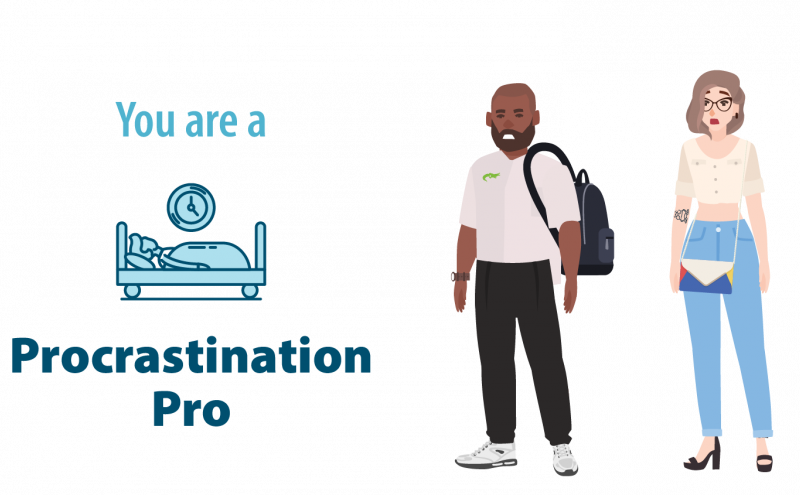 You're a finely-honed travel machine who doesn't waste time on over planning and trusts that everything will come together in the end. You don't want to miss out on last-minute deals and thrive on serendipity. You're always on the lookout for travel shortcuts and quick options to get you on your way when you're up against the clock. It's exhilarating!
For insight on why people procrastinate at the airport, read this article from The Atlantic.
Instead of a mad dash to SEA, check out our resources and recommendations to make travel a breeze.
Before you go
Make your life easier when you're by signing up for Trusted Traveler Programs like TSA Pre✓ and Global Entry. When you need every extra minute you can get, these expedited security programs help for both domestic and international travel, including a faster way through customs with Automated Passport Control and Mobile Passport Control. Check TSA regulations to make sure you aren't bringing any restricted items through security that might slow your roll.
Another option is CLEAR, which relies on fingerprints and eye scans for faster passage through security. 
Getting here
To make the most out of your time, we recommend taking an app-based rideshare such as Uber, Lyft, or Wingz to the airport. The on-demand service is convenient for your schedule and will get you from house to the security checkpoint as efficiently as possible.
Looking for other ways to simplify your travel? Download the SEA Airport App for updated  security checkpoint wait times and an interactive travel map to help you find the closest grab-and-go or coffee stand on the way to your gate. Use the time during your ride to multitask and peruse checkpoint wait times and flight information on the go so you can hit the ground (literally) running when you arrive at the airport. 
At the airport 
Using the Trusted Traveler programs and SEA Airport App to speed through security just might buy you a couple extra minutes to grab some food and grab a gift for a family member before your flight.
Who has time to wait for food when you've got a flight to catch? Take advantage of the many Grab-and-Go options available at SEA. Dish D'Lish, located at the end of the C Concourse, offers healthy, fresh options like a chicken sandwich with apple chutney and chive goat cheese, protein-packed savory egg bite, chia oat berry cups, or Mediterranean quinoa salad. Stop by Lucky Louie Fish Shack™ in the Central Terminal and pick up a NW-inspired seafood classic such as shrimp Louie or shrimp cocktail, or stop by the waffle window for a creamy cheesecake-filled sweet waffle fish. Pick up a pizza slice, pasta, sandwich, or salad at Pallino Pastaria, also located in the Central Terminal. Head over to Camden Food Co. on the D Concourse and use a Scan and Pay kiosk to ring up your sandwich or salad. 
As a procrastination pro, you may have left that gift for your family member or friend until the last minute. Never fear. We've got you! Sea-Tac features retail shops for a variety of tastes and there's a good chance you'll find what you need on the way to your gate. Make a stop at The New Stand for a new hat or tote, one of the three Fireworks locations for unique gifts and art, or glassybaby for beautiful hand-blown glass votive candle holders in a rainbow of colors.
With one million square feet being built new or renovated at SEA, we're building efficiency into your travel experience. Regardless of which gate you're headed to, we've got dining and retail options to get you on your way as soon as possible. We are in the middle of a long-term dining and retail redevelopment program to provide more options for travelers and expand access for small and local businesses. We are expanding dining and retail options throughout the post-security areas of the airport with 50 new restaurants and retailers. Wherever you need to be, chances are you have options. Use the interactive map on the SEA Airport App to find out what's near you.
Wishing you a low stress travel experience and a vacation filled with excitement and spontaneity. May your mad dash through the airport be quick and easy and the gate still open when you arrive for your flight.