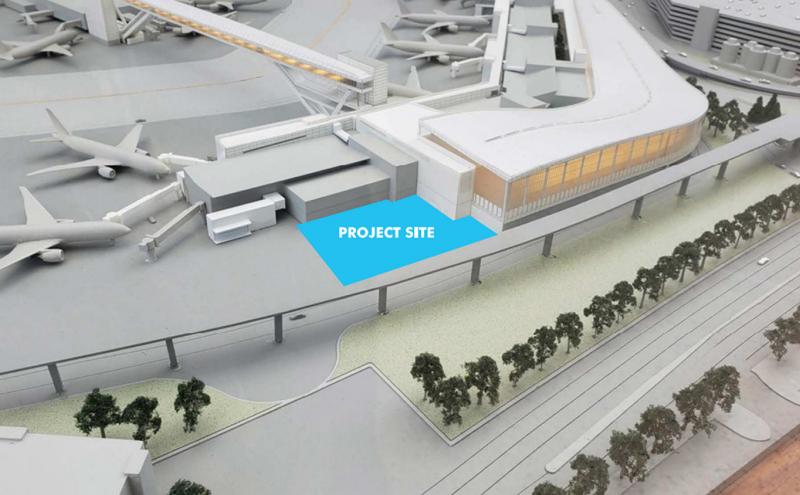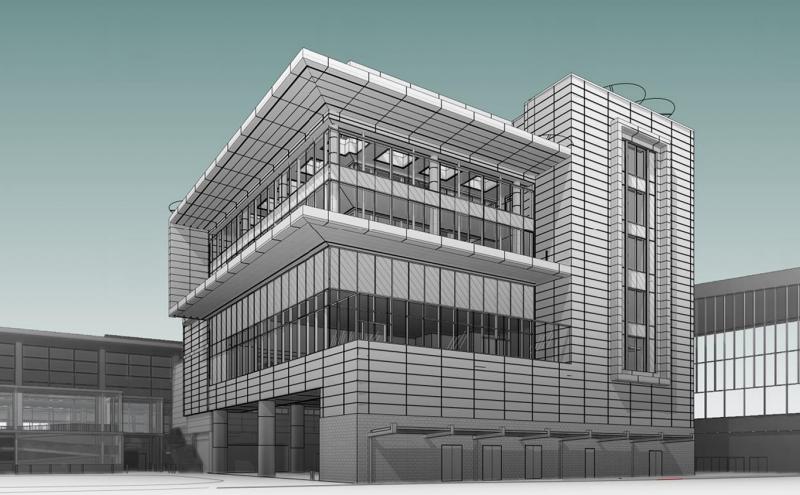 Status: In progress
Construction Impact Update: 
-Club at SEA closure from Nov. 17 - Dec. 20
-Mountain Room Bar closure Nov. 17 - Nov. 18
-Restrooms on A Concourse across from Gate A12 will be closed from 6 a.m. to 4 p.m. on both Nov. 17 and Nov. 18
Concourse A is growing to make way for new and expanded lounge spaces for our passengers.
As airport passenger volumes continue to increase airports and airlines are increasing the amount of lounge spaces to help create a better customer experience and reduce crowding at the gates. With the recent opening of the International Arrivals Facility (IAF) connected to the A Concourse, additional lounge space will greatly benefit international travelers connecting through the IAF.
Project Overview
This project will provide a new, two-level Delta Sky Club lounge and an updated and expanded Club at SEA lounge. The new building will add approximately 52,000 square feet to SEA's footprint, including over 36,000 square feet of new, leasable space near the end of the A Concourse. The project goals are to provide an improved lounge experience while meeting the increased customer demand, increase lounge capacity, maximize usable and leasable space at SEA, and support the IAF expansion for current and future international carriers.
DELTA SKY CLUB
Delta Air Lines, in partnership with Seattle-Tacoma International Airport, has designed and is constructing this building addition shell and core that will house Delta's second Sky Club at this airport. This is being done through a Tenant Reimbursement Agreement (TRA) with the Airport. The cost for the interior buildout of the Delta lounge within the new building shell will be the responsibility of Delta.
The Port of Seattle has a goal to be the greenest and most energy efficient port in North America and created the Century Agenda as the vision for the next 25 years to keep the Port on track to its destination. The Sustainable Project Framework Policy is laying out the guidelines and instituting a port-wide processes that reduces environmental and societal impacts associated with capital projects.
This project has been classified as a Sustainability Tier 2 project in accordance with that framework and Delta will aim to meet those requirements. Part of the sustainable design approach includes features like triple-glazed electrochromic façade (smart glass), all electric appliances (no natural gas), and low-flow water fixtures. 
CLUB AT SEA – PORT SHARED-USE LOUNGE
A shared-use lounge offers an inclusive experience for all travelers regardless of airline, membership, and status. By booking ahead and paying a nominal fee, travelers get access to a VIP experience with a range of complimentary food and drinks, inviting social spaces, comfortable seating, and space to reset and recharge. The demand for shared-use lounges has significantly increased over the years at SEA, and this project will help welcome even more travelers who are looking for this exclusive experience.
The expanded lounge will remain on the mezzanine level and will double in size! An additional 2,800 square feet will be constructed for future leasable office space. All of the seating will have electrical power for passengers to charge their devices and there will be expansive Wi-fi coverage for passenger connectivity.   
Community Benefits
The Port collaborated with Delta Air Lines and has included in the TRA a WMBE goal of 10 percent, an apprentice hiring goal of 15 percent, a women apprentice hiring sub-goal of 12 percent, a minority apprentice hiring sub-goal of 21 percent, and a priority worker goal of 20 percent for the construction contractor. Delta has stated that they will strive to exceed these goals.
Timeline
| | |
| --- | --- |
| Construction begins | Q3 2022 |
| Construction finishes | Q2 2024 |
Estimated Projects Costs
Total estimated cost for this project is projected to be about $126 million
Funding for the project will come from a combination of Airport Development Fund and future revenue bonds. As with virtually all airport projects, no tax-payer dollars will be used to fund the project.