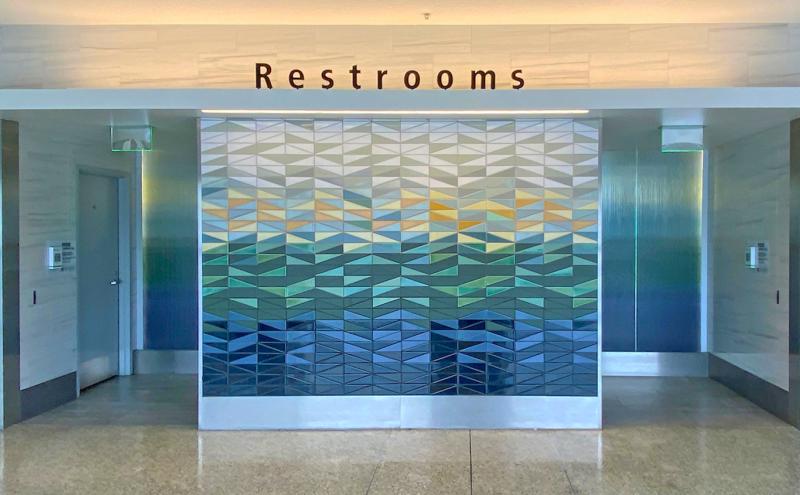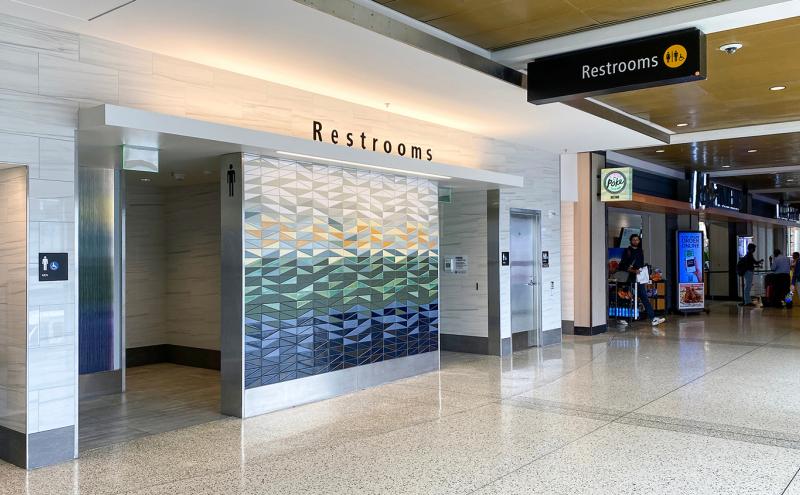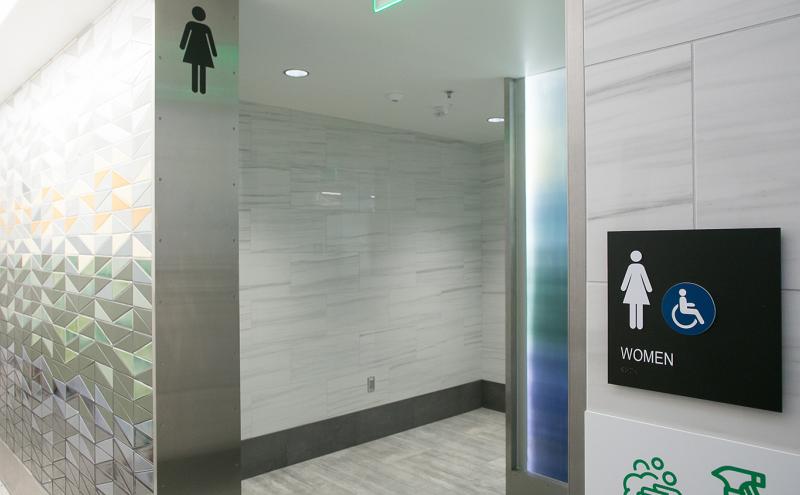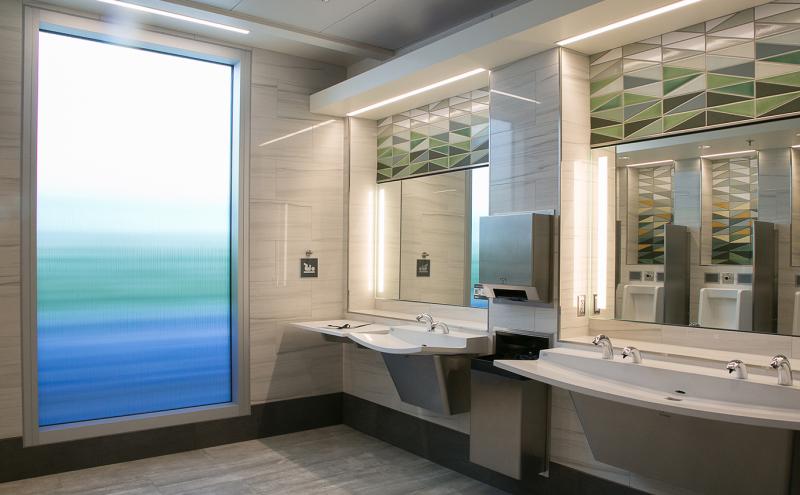 Status: In Progress
New and improved restrooms are coming to SEA! Concourses B, C, and D are getting a restroom refresh that brings lighter and brighter designs and incorporates art features. 
Project Overview
The Seattle-Tacoma International Airport (SEA) is making dramatic changes to its public restrooms. The airport has seen a dramatic increase in passenger volume over the years, and with that, the need to update spaces to make your travel experience easier and more convenient. This renovation will also help improve air circulation, maintainability, and accessibility.
One of the most important stops on your journey through any airport, whether departing or arriving, are the restrooms. They needed some TLC and SEA decided to level up and not only update the restrooms, but make them art. Each is getting a colorful and creative design, brighter and more natural light, new water-saving fixtures and touchless features, and carefully selected art pieces that support the SEA Art Program in bringing more art to the airport. Your stalls will also be bigger and be able to fit you and your personal items comfortably.
The project is taking part in various stages across different areas of the B, C, and D Concourses. Some of the amenities that are being included in the project are additional nursing suites, family restrooms with adult changing stations, service animal relief area, and an all-gender restroom going in on the D Concourse. 
These restrooms will help to modernize SEA and continue to create spaces that improve the overall customer experience. By adding additional bathrooms and amenities, it helps create a better flow for travelers and reduces waiting and congestion. Look forward to using these new and enhanced facilities and navigating the airport with ease. 
Art Program
Learn more about one of the featured artists for this project. 
Timeline
Construction began in 2019 and will wrap up in 2023. 
Estimated Project Costs
Total estimated project cost is $62 million. 
Funding for the project will come from a combination of Airport Development Fund and future revenue bonds. As with virtually all airport projects, no tax-payer dollars are used to fund the project.