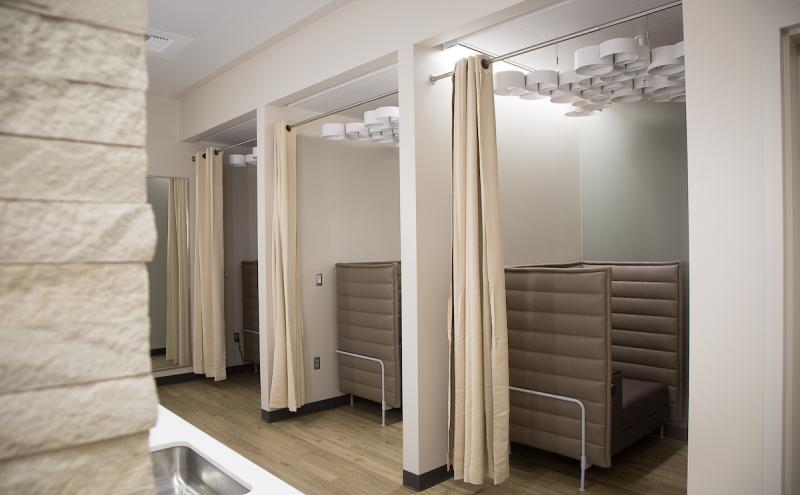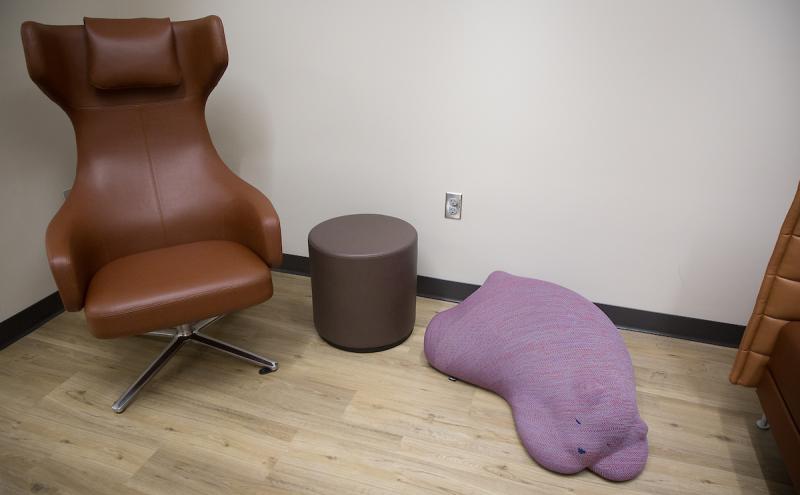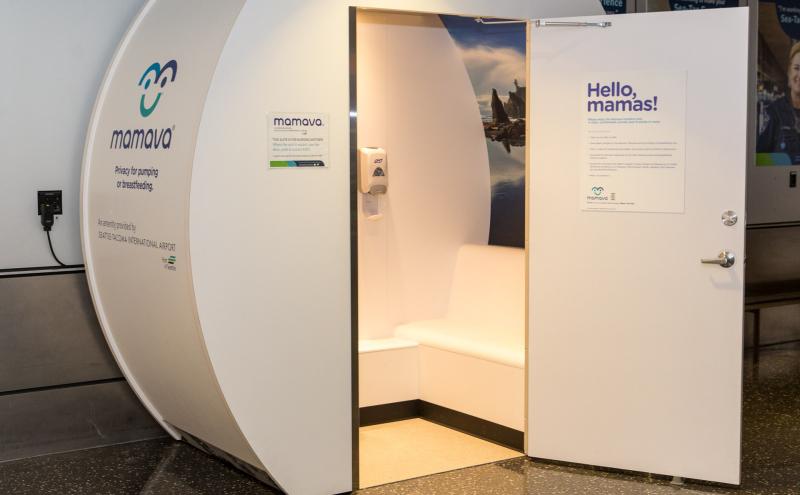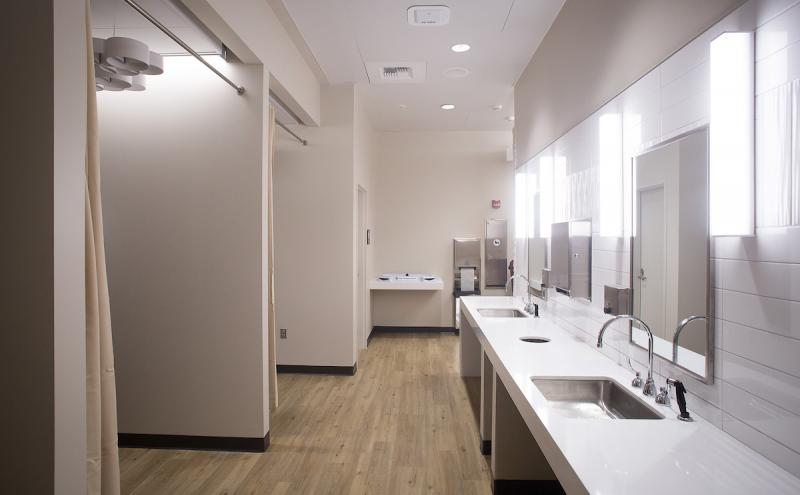 Spaces for Traveling Families
At Seattle-Tacoma International Airport (SEA) we know that traveling can be stressful, especially for families with young children. Therefore, we provide a variety of spaces throughout the terminal to help parents get away from the busy and noisy airport to pump, breast or bottle feed their children. These spaces can be used by a single parent, regardless of gender, or a family and are available before and after security. 
You can use our interactive map or flySEA App to find the nearest nursing space or other family amenities like the Children's Play Area!
Types of Nursing Amenities
At SEA we have multiple types of nursing amenities that passengers can use while they are traveling to best fit their needs. Each of these spaces provide a lockable door, a place to sit, a flat surface, electrical outlet, and are accessible.
Nursing Suite:
A Nursing Suite is our newest nursing amenity at SEA. These spaces have a shared common space with comfortable seating, semi-private spaces, single-use restroom, changing table, sinks, and more. You can find a Nursing Suite at the following locations:
Concourse N on the Mezzanine level (near Alaska Lounge) 
Nursing Room:
Nursing Rooms are best for single-family use. These private rooms offer amenities listed above, as well as sink access, in a smaller space. 
You can find a Nursing Room at the following locations:
Concourse A inside the Children Play Area (next to Qdoba)
Concourse D on the lower level of D Annex near Gate D24 (across from the restrooms)
International Arrivals Facility on the mezzanine level near the family restrooms (available for internationally arriving passengers only)
Nursing Pod:
Nursing Pods are single-user, modular structures that offer privacy throughout the airport. In addition to the amenities listed above, they also include a mirror for redressing. You can find a Nursing Pod at the following locations:
North Train Station near the elevator and escalators to Concourse D downstairs from TSA Checkpoint 5
Concourse C near gate C10E/F
Concourse A near gate A10E by the restrooms
Concourse S In between the train and concourse levels by the escalators
Since we all deserve a clean and comfortable space, we kindly ask 
Clean up after yourself
Never leave children unattended
Be respectful of your time
Remember to take all your belongings