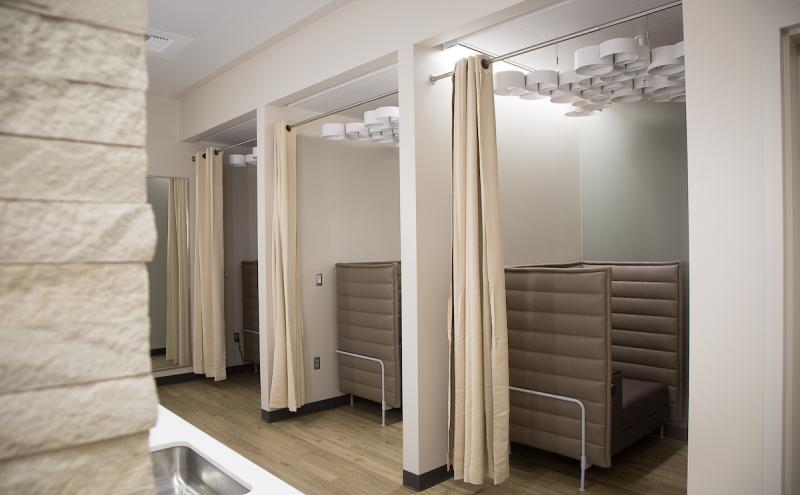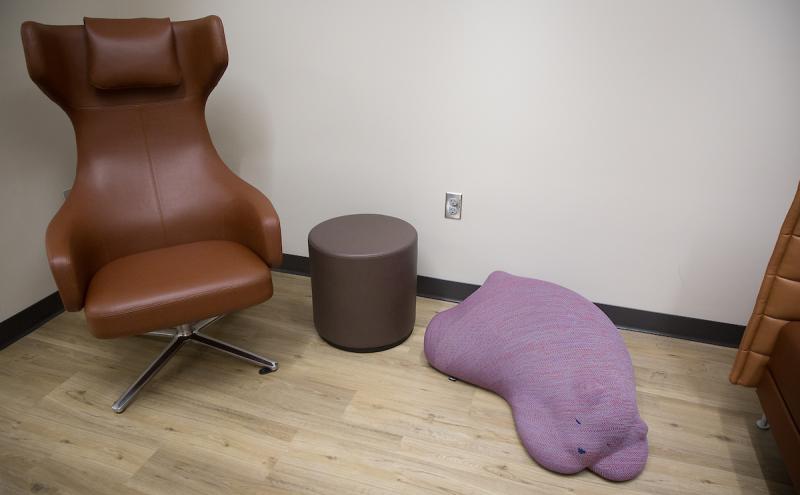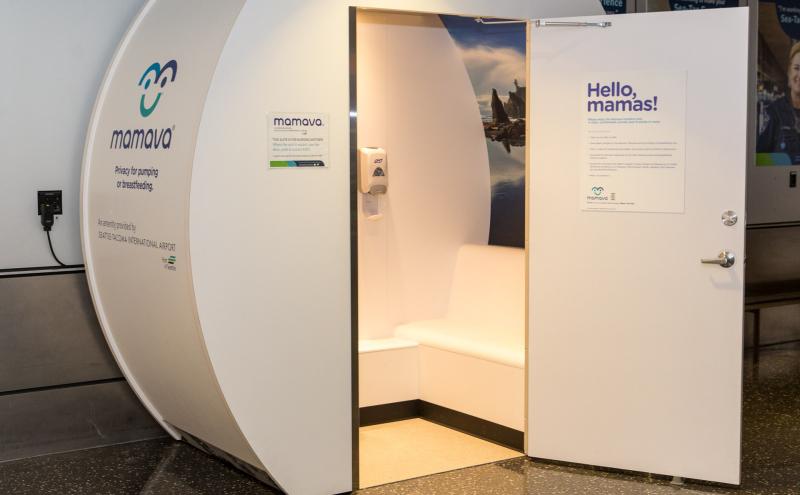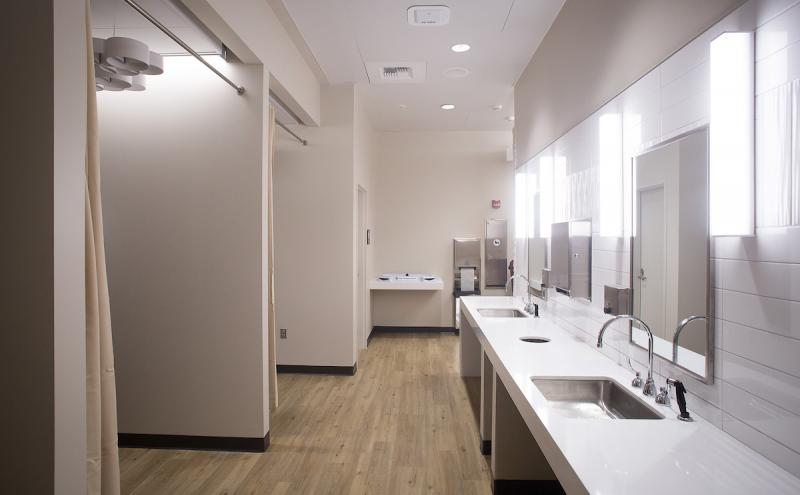 Take some time out in the Nursing Room
Sea-Tac airport is consistently adding more amenities for families throughout the terminal. Nursing Rooms are also available before and after security to act as a quiet space for families. To see which Nursing Room is closest to you in the terminal, use our interactive map!
North Satellite - A new Nursing Suite and Room is on the mezzanine level of the N Gates accessible from the central elevator and staircase. The newest addition to the North Satellite features 3 privacy rooms, a private restroom, sinks, changing tables, seating and other amenities to help ease the stress of traveling on parents and families.
A Concourse - Located inside the A Concourse playroom across from Gate A2, the newly renovated Nursing Room is a quiet, private space where visitors can nurse, pump and spend extra time in rocking chairs with their babies. The room has adjustable lighting, several rocking chairs, foot stools, electrical outlets and side tables.
USO - Military families can also access the Nursing Room in the USO located on the mezzanine level of the Main Terminal.
Nursing Suite Locations:
Nursing Suites for pumping or nursing are available in every concourse. To see which Nursing Suite or other family amenities like the Children's Play Area is closest to you in the terminal, use our interactive map!
D Gates Train Station
Near Gate C10E/F
Near Gate D23
Near Gate D10
Near Gate A10
South Satellite Mezzanine Level Above Security Checkpoint
North Satellite on the Mezzanine level and more in the future!
Nursing Suites revealed at Sea-Tac Airport for traveling families
The Port of Seattle unveiled six new nursing suites throughout the secured side of Sea-Tac Airport that will help simplify travel for families. The unique units at the airport complement the existing children's play area and nursing room currently located near the Central Terminal area.
The new suites are strategically located throughout the airport with one at each Satellite location, on the south end of the airport on the A concourse and on the north end near the Satellite Train System station outside of Concourse D, one on the C Concourse and one on the D Concourse. The private suites are equipped with a power outlet and a table along with a seat large enough to accommodate a parent and child. To see more you can watch Commissioner Courtney Gregoire talk about Sea-Tac's nursing suites.