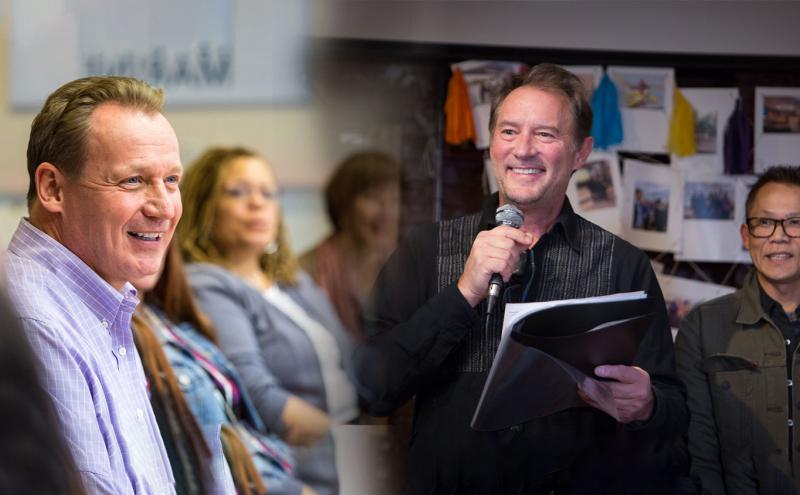 By Commission President Peter Steinbrueck and Port Executive Director Steve Metruck
Jun 01, 2020
Editor's Note: This blog is excerpted from a message Executive Director Steve Metruck and Port of Seattle Commission President Peter Steinbrueck sent all Port employees on May 31.
We want to take this opportunity to acknowledge the tragic killings of George Floyd, Breonna Taylor, and Ahmaud Arbery in the recent weeks.  Their deaths are only the most recent in a long history of unjust killings of African Americans in our history, reflecting a checkered history of systemic racism that continues to impact our communities and essential institutions. 
We know that many of you are also in pain and experiencing loss and anger.  Over the past few days, thousands across our nation appropriately gathered to protest the unjust death of George Floyd, and the tolerance of racism by our communities and institutions.  The cruelty and callousness of these deaths is abhorrent and entirely unacceptable in a just society. The demonstrations organized by groups in our community have offered people an opportunity to come together to share their pain, heal, organize, and demand real action for social change.  
Sadly, extremist groups intent on provoking violence and chaos also joined the demonstrations and created a very dangerous situation for our community.  We cannot allow the actions of a few to hijack peaceful, meaningful, and justifiable protests for unknown and unacceptable ends.  
As disheartening as it was to see violence and destruction erupt last evening, distracting from the righteous call to action to address racism, it was reaffirming to see many members of the community turn out today to help clean up and restore our downtown core. 
Port response to regional disruption
Many Port employees are involved in maintaining public safety. Last night the Port Police Department provided mutual aid to the City of Seattle and they continue to respond to requests for mutual aid.  Our Police Chief, Rod Covey, has made improving community relations a high priority for the Port Police Department.  
We are all proud of their emphasis on de-escalation of violence and the fact that we have no community complaints against our officers for several years in a row. Our officers will continue monitoring the situation today as we prioritize the safety of our employees, passengers, and tenants.
On Saturday evening the City of Seattle asked if the Port could provide support for the clean-up activities. We appreciate the work of many teams who stepped forward to answer this call. Crews from marine and aviation maintenance worked to join their city peers in restoring safe conditions to Seattle's streets. 
Supporting the Port community
This is a painful, scary, and difficult time for many.  
Faced with such deep and historical racial inequities it is normal for us all to feel overwhelmed and helpless.  What can any of us do to interrupt such acts of racism? How can we put an end to these realities?  From our hearts within, we must be the change.
People of color built the Port of Seattle into the organization we are today, and we rely on a diverse and inclusive workforce to accomplish our work and to make us better in the future.   
Respect for one another is a Port core value.  We ask that we all be kind to each other and recognize each other's contributions.  You are all essential to achieving our vision for the Port as the model of a diverse, respectful, and inclusive workplace where we can work together and everyone can excel.