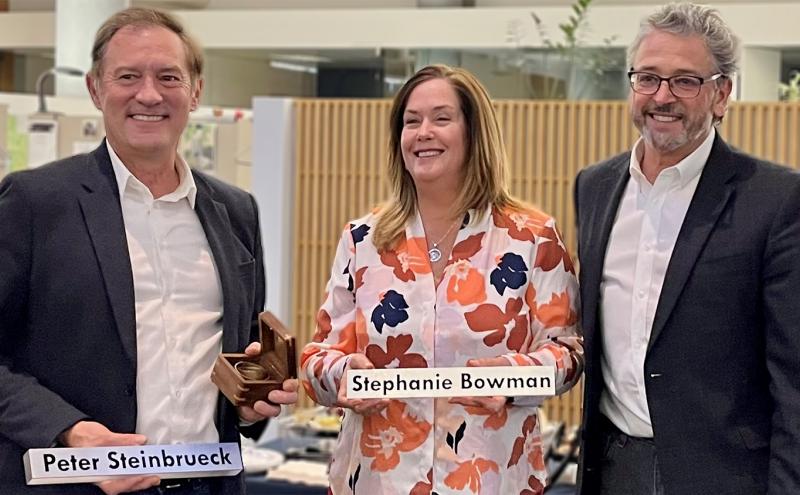 Dec 22, 2021
The Port is a different place today than it was a decade ago, or even just five years ago. Something I find so powerful about this organization is that no matter how much our industries and communities change, our core economic development mission endures. The other thing I find so powerful about this organization is that we do not wait to act. No other port in North America, and truly maybe the world, leads with forward-thinking initiative and vision like the Port of Seattle.
As 2021 closes and my tenure as Seattle Port Commissioner nears completion, I have much to be grateful for. Reflecting on the past four years, I leave with a sense of accomplishment, though I leave much unfinished work behind. I believe the Port is on the right course for the future: driving regional economic development, creating quality career jobs, while increasing equity and leading on the environment.
Now we have the momentum and the roadmap for change. Here are some of the initiatives and programs I worked on that I'm certain will endure for many years to come: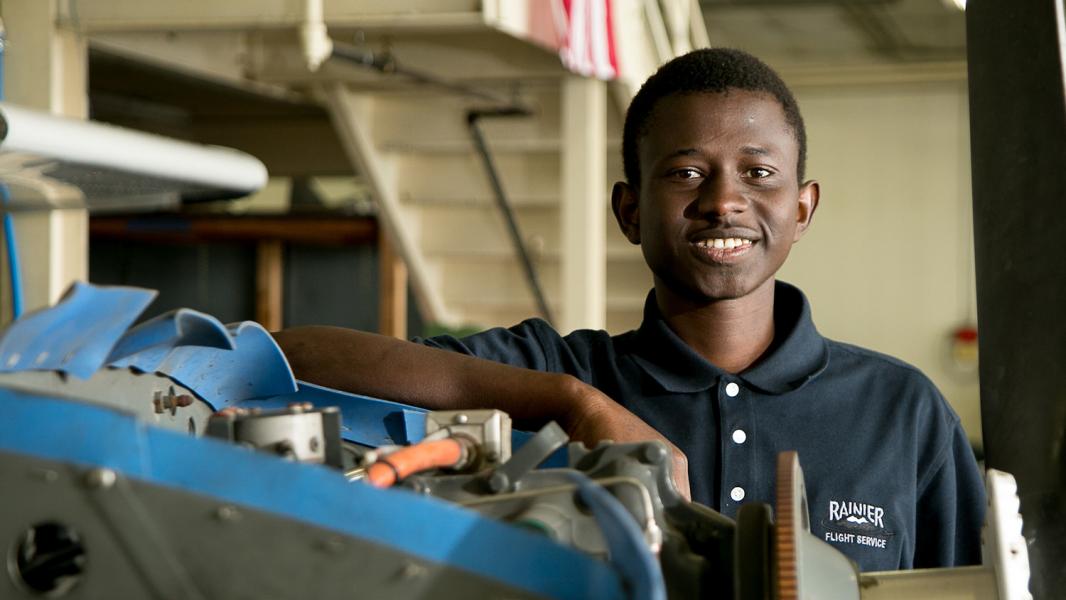 South King County Community Impact Fund — When I took office four years ago it was clear that economic benefits were not evenly distributed throughout the county. As an economic development agency, we have an obligation to work for equitable benefits throughout our jurisdiction. The commission passed my motion to develop the South King County fund and it will go on to inject $20 million directly into the pockets of small and minority-owned businesses, non-profits, and community groups throughout South King County. This is arguably the most impactful development program the Port has ever conducted in South King County, and it will be in place for years to come.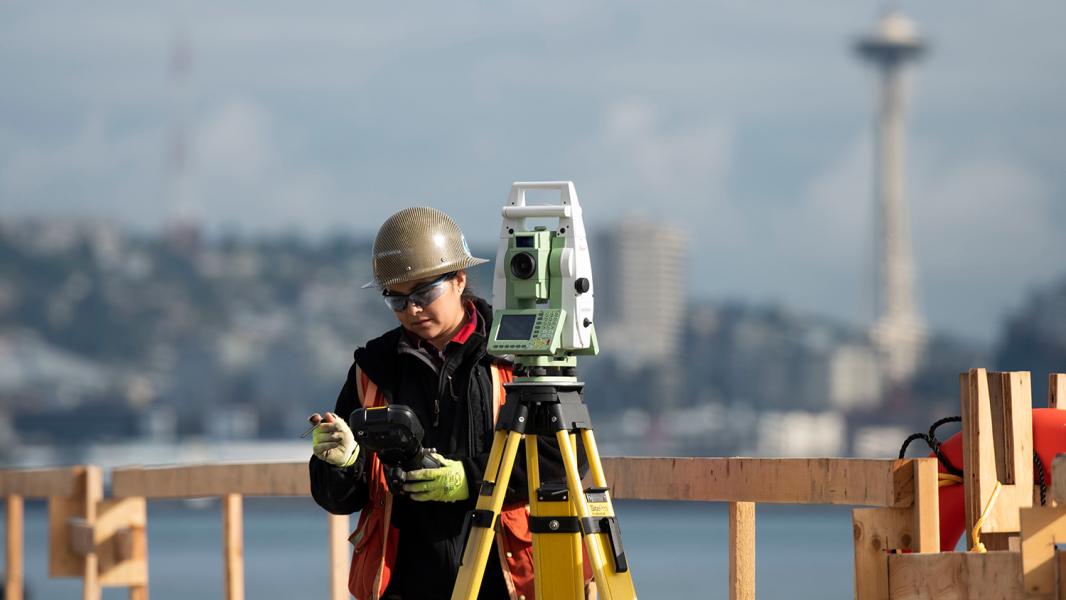 Terminal 5 Modernization — Next month a ship will make the first call on the newly renovated Terminal 5 in West Seattle. This event will mark the completion of the most significant investment in the seaport in more than a generation. Consolidation and efficiencies in the shipping industry have led to larger and larger ships and the need for larger facilities. New shore power capabilities will allow vessels to plug into electricity while at berth for quieter, cleaner, and greener operations. This opening couldn't come at a better time to help relieve Pandemic-related port backups and disruptions in the supply chain.
Learn more about Terminal 5 modernization▸
Building in Resiliency — The Port has a $4.4 Billion dollar capital improvement plan for the next five years. There is no doubt that the Port is building for the future. I advocated for a critical review of the resiliency of our capital investments and now the Port will conduct a deeper consideration of how will structures fare in the face of disruptive events including climate change, sea-level rise, earthquakes, and human-caused disruptions.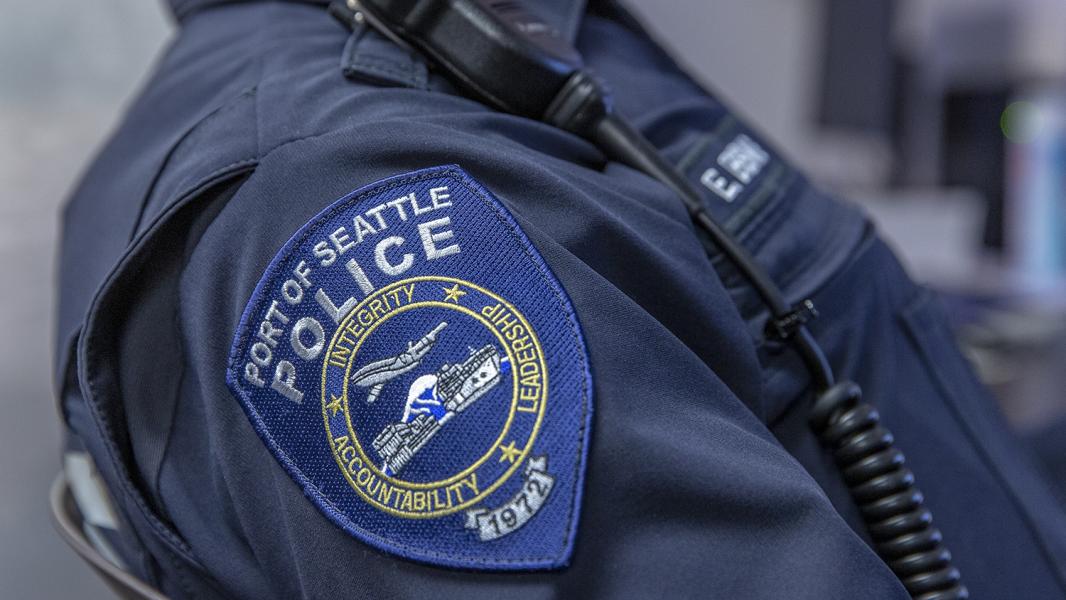 Police Reform in the Spring and Summer of 2020 the murder of George Floyd reminded the Nation that the Police didn't always work for everyone. In response to those events, I drafted a motion developing a task force on Policing and Civil Rights and charged it to closely examine every aspect of policing from hiring, to training, promotions, and the use of force. We dug deep and together with the police and members of the community took a comprehensive look into the Port of Seattle's Police force. We have now implemented or are in the process of implementing all the recommendations identified by the task force. A special thank you to everyone involved in this process- it will truly make our operations better for everyone.
Learn more about police reform ▸
Sustainable Environmental Evaluation Framework  — As co-chair of the Commission's Sustainability, Energy, and Climate Committee this year we ensured that Sustainable design practices and strategies were built into every project. This work provides long-term benefits and demonstrates our commitment to green building best practices, reducing carbon emissions, and shifting to more sustainable fuels.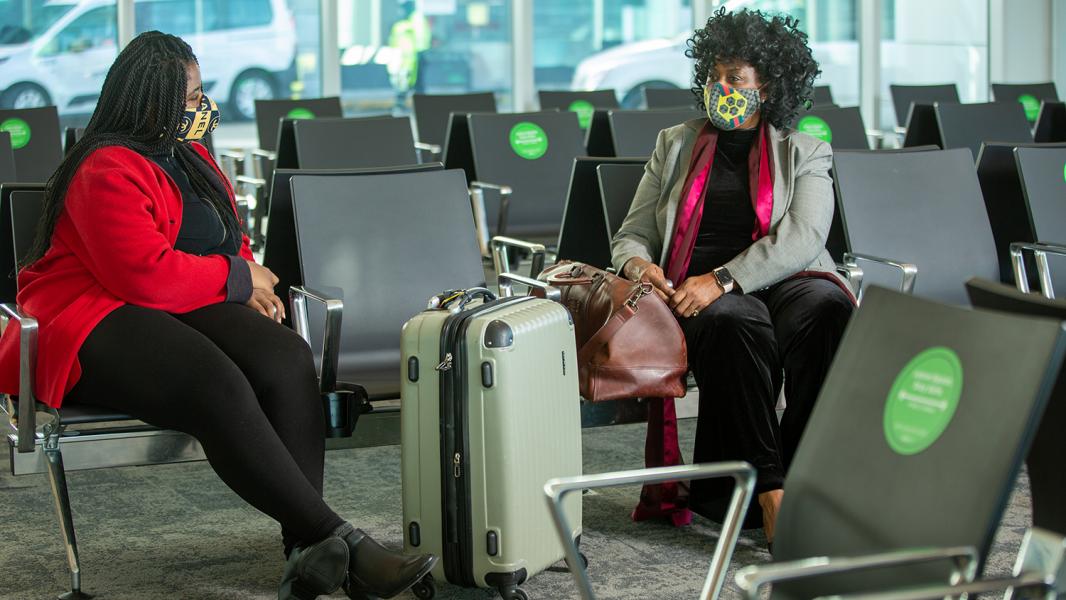 COVID-19 Response — When the COVID-19 pandemic hit in March 2020, the Port went into crisis mode and pivoted quickly to ensure health and safety and protect our financial solvency. Revenue from the airport, cruise, and other central lines of business fell off a cliff. Thanks to the work of our finance team and operating divisions, the Port was able to hold our own. We aren't out of the woods yet, but we are fortunate to have been able to continue to inject funds directly into our community to help our region's economic recovery.
Port-wide Art Program and Funding — Many people are unaware that the Port has a large public art collection that is the envy of many public organizations. When I started at the Port, our art program was floundering. Capital funding had been cut 50 percent in 2008. I succeeded in restoring funding and expanded the program with a strategic vision, conservation, and emphasis on greater cultural diversity. The new art program will inspire visitors to SEA and other port facilities long into the future.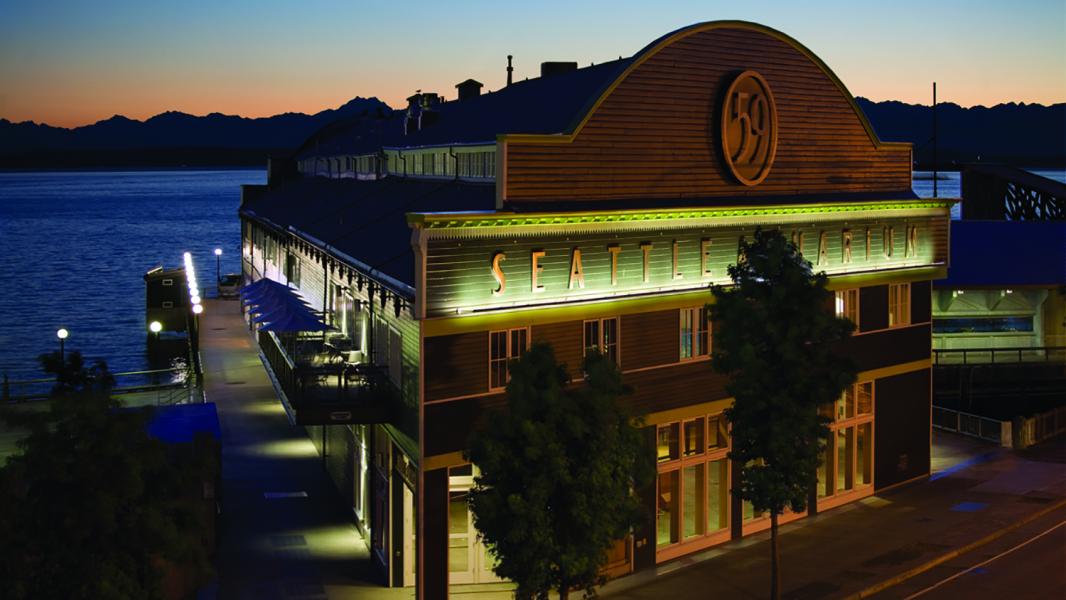 Strategic Partnership with Seattle Aquarium — Last month the Port and the Seattle Aquarium committed to a partnership that is truly generational. The partnership will highlight the transformational change in ocean sustainability and maritime industries that will make our community more resilient, more equitable, and improve quality of life. The Seattle Aquarium's leadership on conservation and education makes them the perfect partner for helping the Port reach the next generation of innovative maritime scientists and industry leaders.
Learn more about the partnership ▸
As a final note, leading the Port last year as Commission President, with COVID-19 raging, was one of the most challenging times in my public service. The health and safety concerns for our employees and partner organizations drew my undivided attention. The financial viability of the Port itself was very much in question. The ultimate impacts were completely unknown. Fortunately, Port finance staff responded immediately with deep cuts and revised budgets that put zero employees out of work. And for our hundreds of tenants, we did all we could to soften the blow and help them through. We cut costs, re-prioritized capital expenses, and instituted a hiring freeze. We lost very few tenants, and not a single employee was furloughed or laid off. We continued to fund billions of dollars in capital projects supporting thousands of quality construction jobs.
Learn more about equitable recovery ▸
A place where I think this Port leads globally among our peers is our determined focus on the environment, resiliency, and response to climate change.  The case for why we need to act now with all urgency on climate change is all around us. Our industry partners are with us, as are our community advocates to help us make the massive change we know we must do to for a carbonless clean energy future and sustainable environment.
As my favorite climate change evangelist young Greta Thunberg has said, "We can't save the world by playing by the rules, because the rules have to be changed. Everything needs to change — and it has to start today."
Ever Onward!
Peter Steinbrueck
December 22, 2021