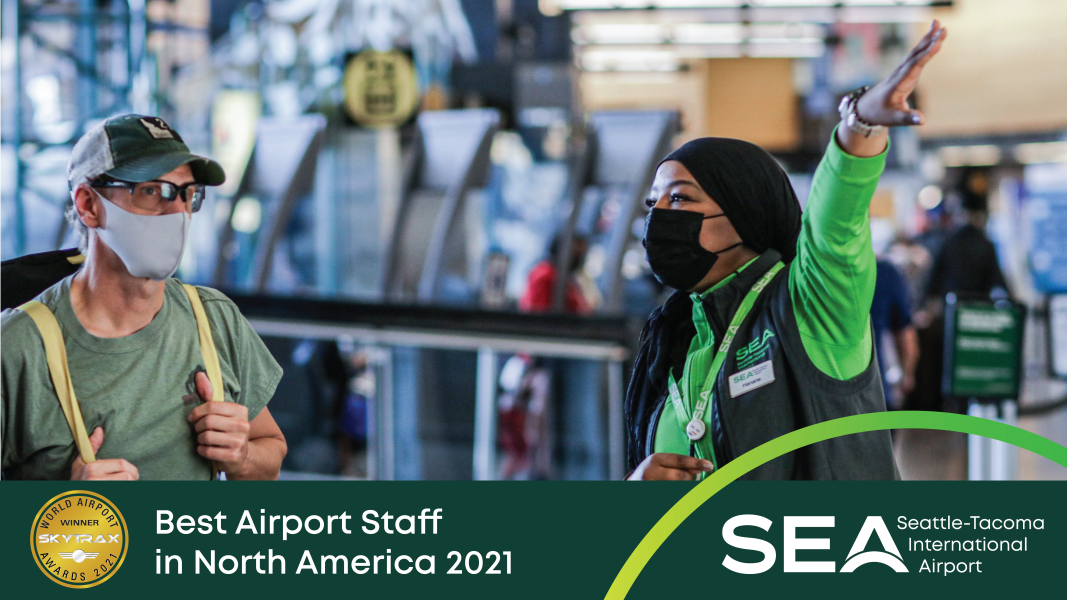 Don't worry! We're here to support you before, during, and after your trip
To ask an airline question (including reservations, baggage services, cargo, and wheelchair services) please contact your airline directly.
To ask for information on what you can bring through the TSA Checkpoints, identification requirements, and other security questions, please contact TSA directly.
If you feel unsafe or see an emergency call or text 9-1-1 to contact Port of Seattle Police or Port of Seattle Fire. For non-emergencies, call (206) 787-5401 or make a report online.
How to get a hold of us
For assistance within the terminal, find our staff throughout the terminal in bright green or at the Information Booth for in-terminal assistance. SEA Airport Customer Care is available Monday through Friday from 8 a.m. to 5 p.m. Pacific Time and closed on weekends and federal holidays, if you need any assistance please reach out and we'll get back to you as soon as possible! Please be specific as possible and provide the time, date, location, flight information, and airline as available so our team can best assist you!