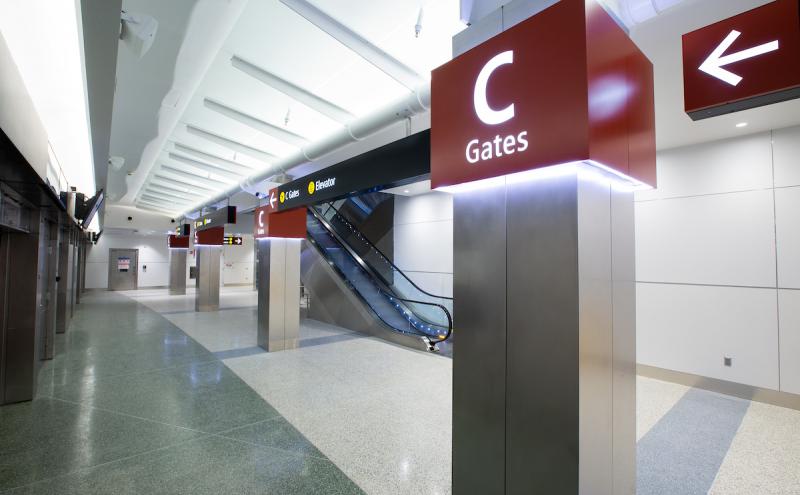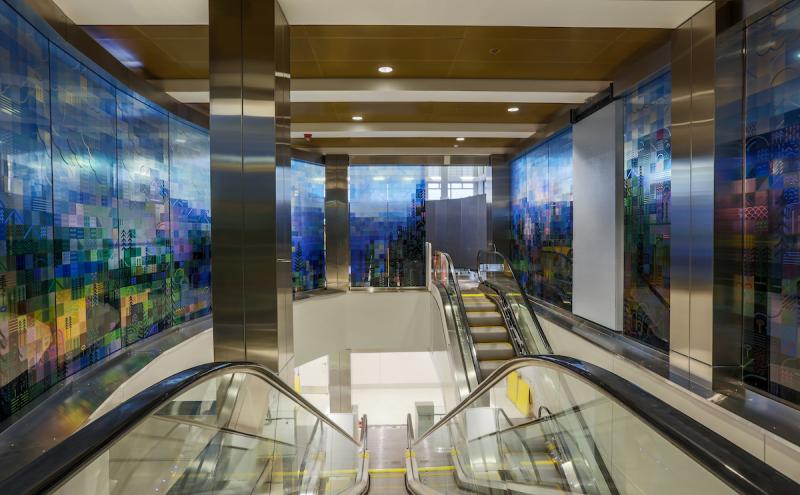 Status: Completed
Travelers connecting between Concourse C, the North Satellite, and the Main Terminal can access a refreshed space that reflects a Pacific Northwest sense of place inside the terminal. What is known as the North Train Loop connection at Concourse C features new larger and more energy-efficient escalators and elevators to improve customer access to the train level. The new escalators include energy-efficient motors, motor sleep mode to save even more energy when not in use, LED lighting, and glass rails.
The station upgrades include new architectural finishes (such as wood plank ceiling elements similar to the North Satellite and Main Station), new signage, and upgraded audio/visual technology. 
A new permanent art piece has been installed at the concourse level and encloses the renovated escalator landing. Local artist Cable Griffith developed this glass installation called Cascadia. It features 22 hand-painted panels that provide a sense of tranquility and reverence at the end of Concourse C between gates C15 and C16.