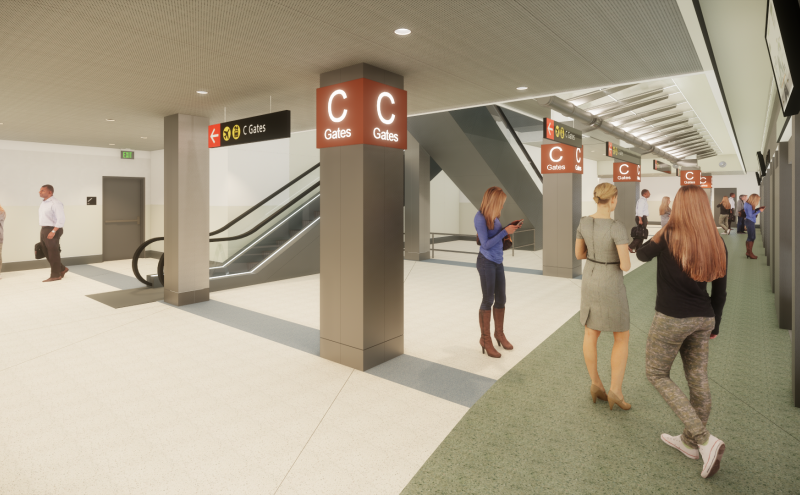 Travelers connecting between Concourse C, the North Satellite, and the Main Terminal will see a major upgrade to the space accessing the Satellite Train System (STS) after a year-long closure beginning in January 2019. What is known as the North Train Loop connection at Concourse C will feature new larger and more energy-efficient escalators and elevators to improve customer access to the train level.
The station will be refreshed with new architectural finishes, incorporating a Pacific Northwest look-and-feel that is incorporated into the North Satellite Modernization Project. Wood plank ceiling elements, similar to the North Satellite and Main Station, add to the visual experience along with new signage and upgraded audio and visual technology. The new escalators will include energy-efficient motors, motor sleep mode to save even more energy when not in use, LED lighting, and glass rails.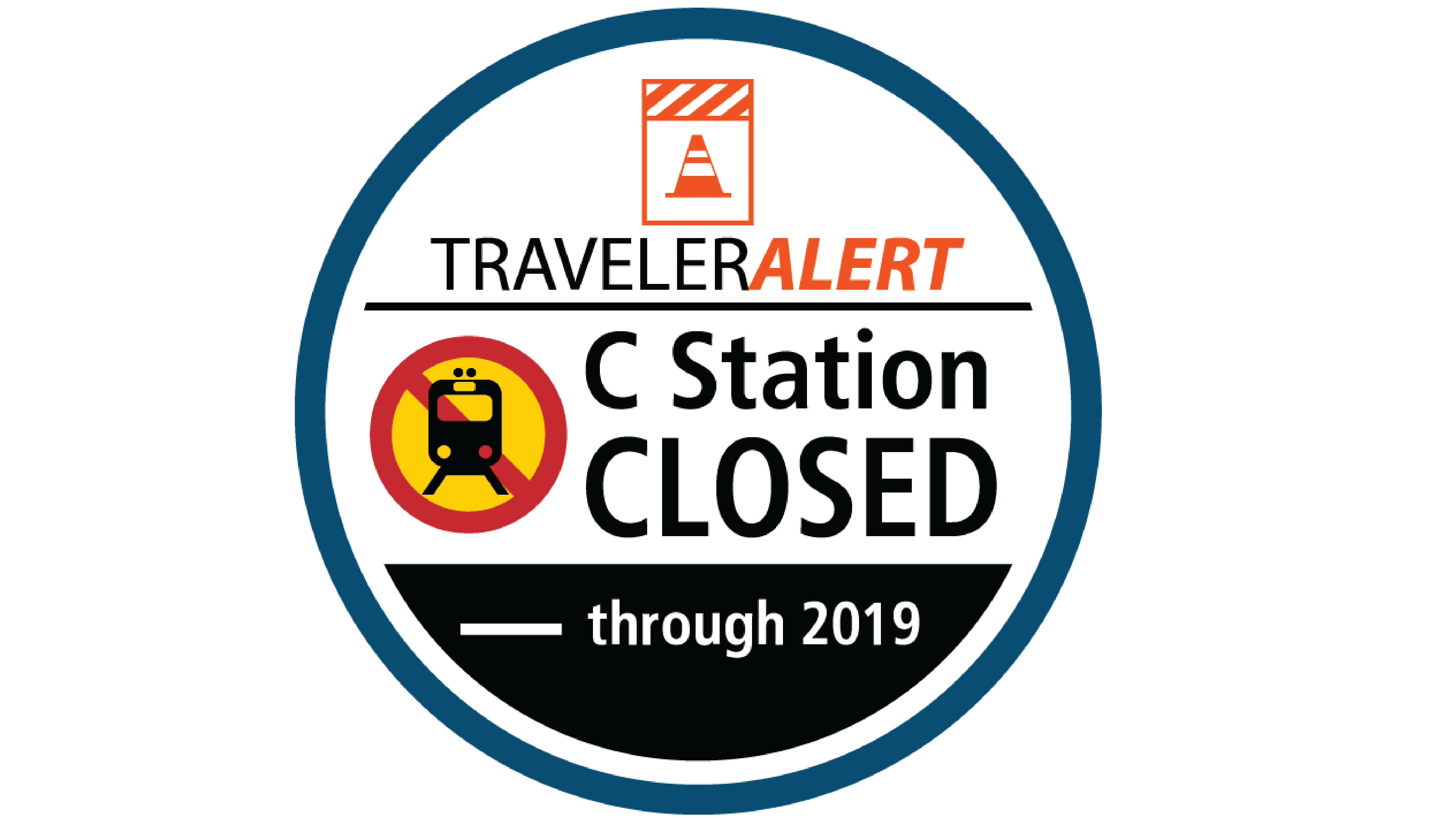 During construction, travelers can enter or exit the STS at Concourse D to access Baggage Claim and Concourse C or connect to the South Loop to reach Concourses A and B, as well as the South Satellite. The Concourse C train station is expected to reopen in early 2020.
The renovated escalator landing at the concourse level will feature a glass enclosure by local artist Cable Griffith.