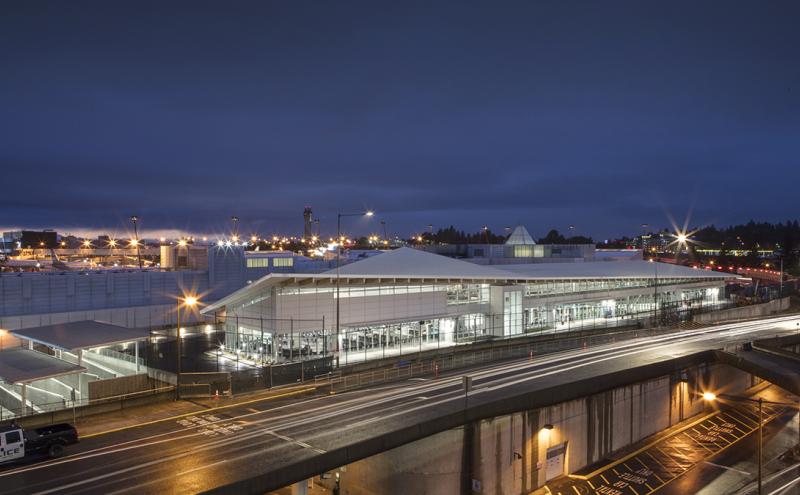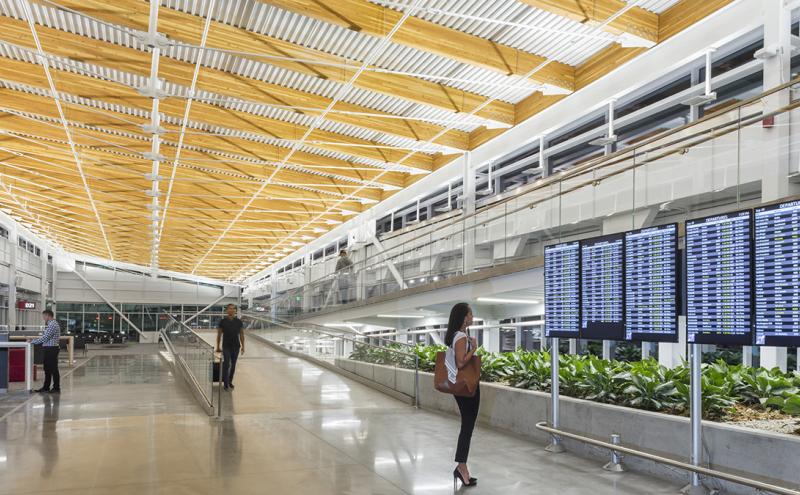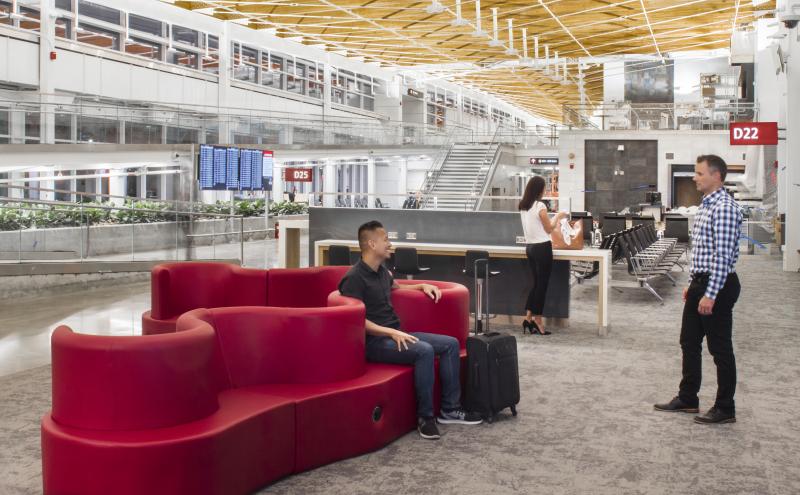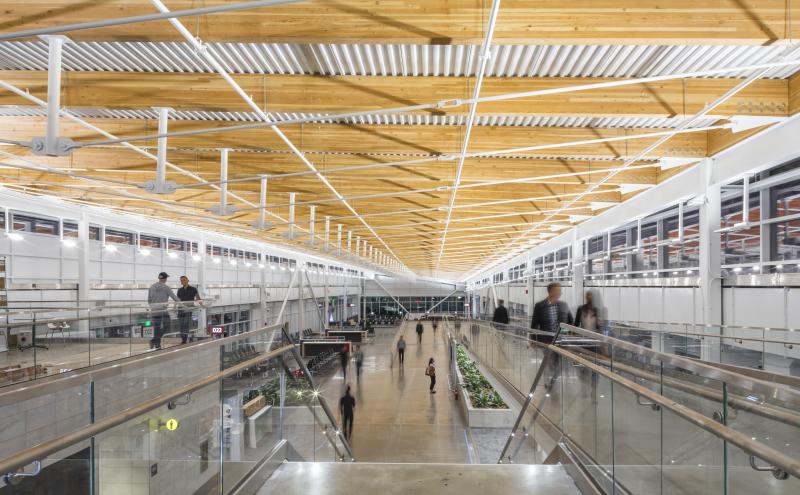 Status: Completed
Project Description
The Port of Seattle's Concourse D Annex project is designed to relieve current congestion for travelers waiting at crowded gates and aircraft waiting on the airfield for an open gate to deplane passengers during peak periods. The new annex uses space at SEA Airport more efficiently to provide for passengers waiting for flights, reduces the length of time passengers spend waiting for a plane to arrive at a gate, saves greenhouse gas emissions from idling aircraft, and saves airlines fuel.
This project will accommodate the current passenger volumes at SEA Airport with space for six holdroom gates. The 32,400-square-foot building allows for 'hardstand operations' where passengers are shuttled to and from an aircraft parked away from the terminal building.
Travelers will access the facility from Concourse D, over a bridge to a two-story terminal. A sky-lighted curved roof structure will be light and airy and include a gently sloped ramp to the ground level and the departing gates. Amenities for passengers will include concessions, electric charging stations, free airport WiFi, and restrooms. Passengers will walk through a gate door to a waiting shuttle which takes them to the aircraft parked away from the terminal.
Arriving passengers will deplane at a hardstand location, board a shuttle, ride to the new facility to a drop-off area at the south end connecting directly into the terminal to access the bag claim level or to a connecting flight on the secure side.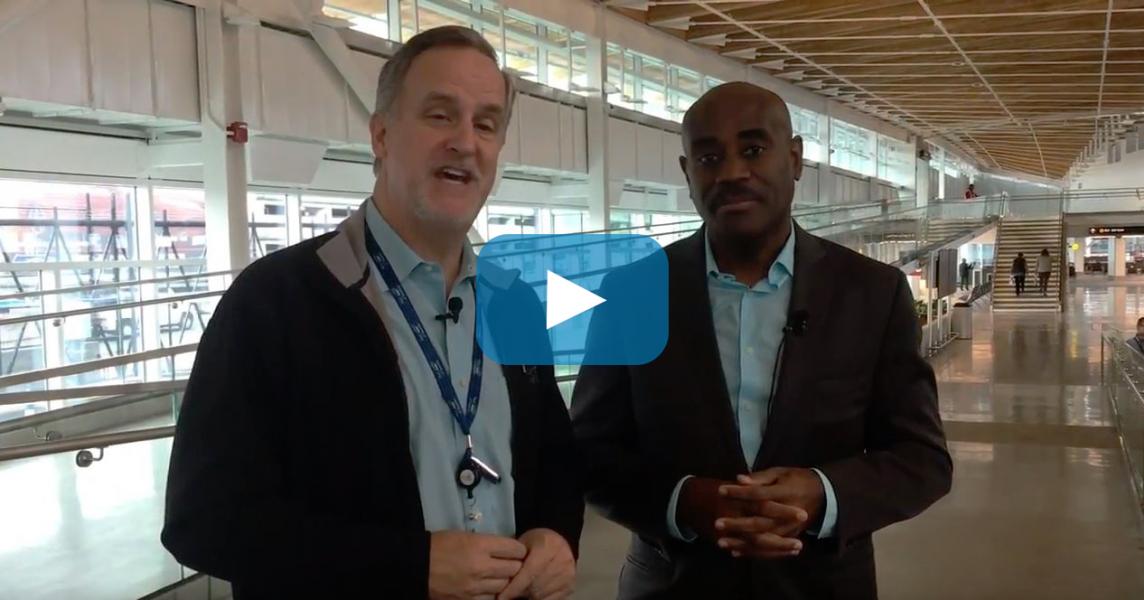 Congestion Relief
SEA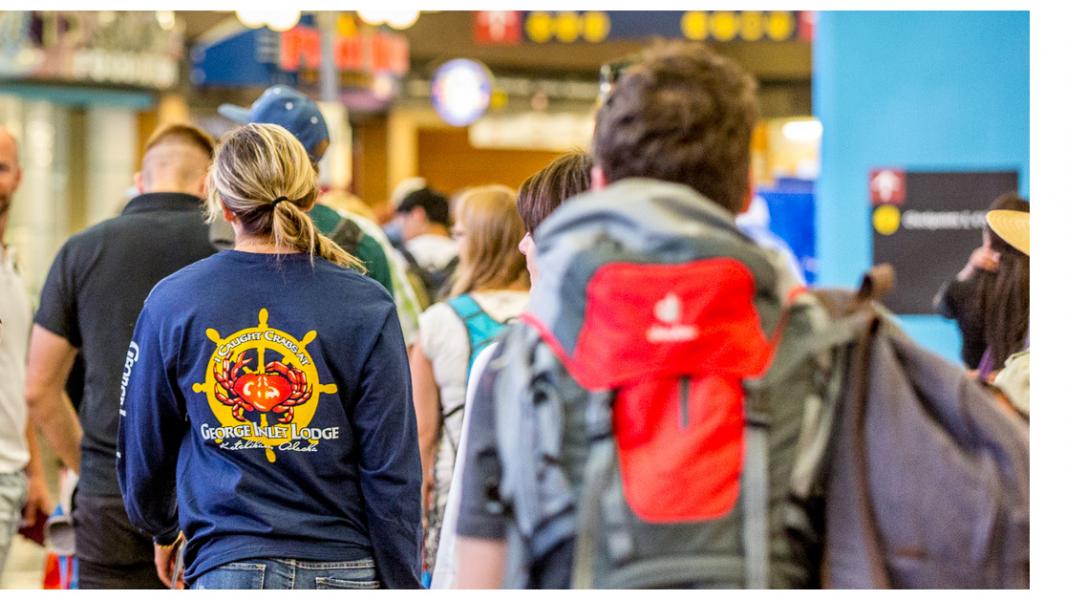 Airport has been the fastest-growing large hub airport in the U.S. over the past five years, with passenger traffic increasing 43 percent. In the last five years, annual passenger traffic has gone from 33.2 million in 2012 to 46.9 million in 2017.
With this growth, during peak periods of operation, all of SEA's contact gates are in use – that is, where an aircraft is connected by a passenger loading bridge to the terminal. Just in May and June of 2018:
An average of 645 flights per month were held waiting for a gate, affecting over 92,000 passengers
Aircraft are held an average of 185 hours, using over 100,000 gallons of jet fuel unnecessarily each month
The fuel usage by idling aircraft produces 11,700 metric tons of greenhouse gases annually
Timeline
The Concourse D Annex project began construction in September 2017 and opened October 31, 2018.
Funding Details
The total cost to build the $38.4 million facility is financed with short-term revenue bonds and debt service will be included in airline rates and charges.