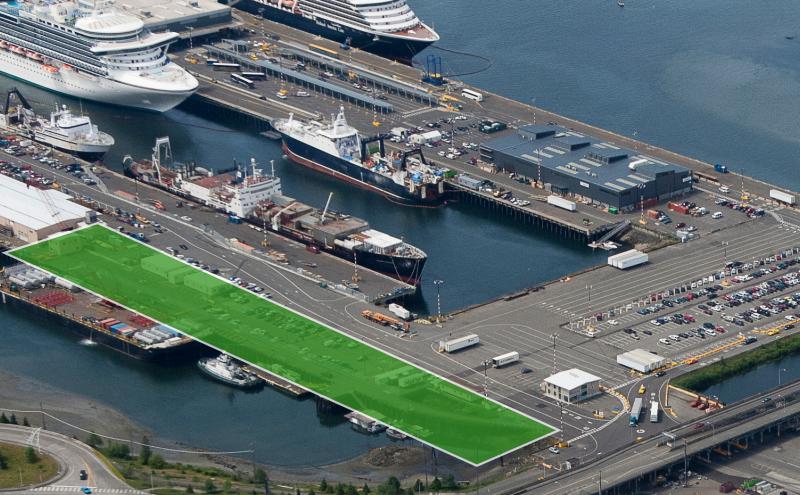 This project preserves port assets that are essential to maritime industry economic growth and efficiency through the redevelopment of pier moorings.
Projected Cost
$40 million (planning-level estimate)
Summary
This project will redevelop Berths 6 and 8 along the northeast side of Pier 90 to help meet fishing fleet and commercial vessel demand. Redevelopment includes:
Demolition of approximately 62,250 square feet of condemned existing timber apron and 830 linear feet of seawall (northerly portion of Berth 6 and entire Berth 8)
Removal and relocation of the existing gangway, floats and boathouses, and small office structure
Construction of a new 650 pounds per square foot pier tailored to fishing vessel and industrial customers, including applicable utilities, bollards, and steel fender system
The project assumes no additional overwater coverage.
Estimated Completion Date
Q3 2024
Purpose
The purpose of this project is asset and revenue preservation.
Century Agenda
This project supports the Port's Century Agenda by restoring capabilities of Pier 90 structure similar to the remaining Terminal 91 aprons.
Business Plan Objectives
Bring Berths 6 and 8 back into service for large fishing vessels (and other customers) with improved berth efficiency and access
Provide more flexibility to accommodate a variety of vessel sizes
Permitting
This project requires environmental permitting and review. Likely permits/approvals include:
State Environmental Policy Act (SEPA) Review
City of Seattle Shoreline Substantial Development Permit
City of Seattle Construction Permit