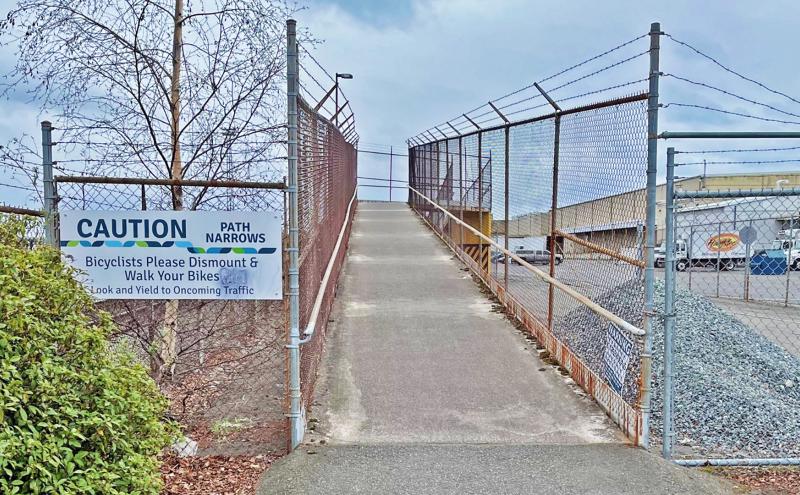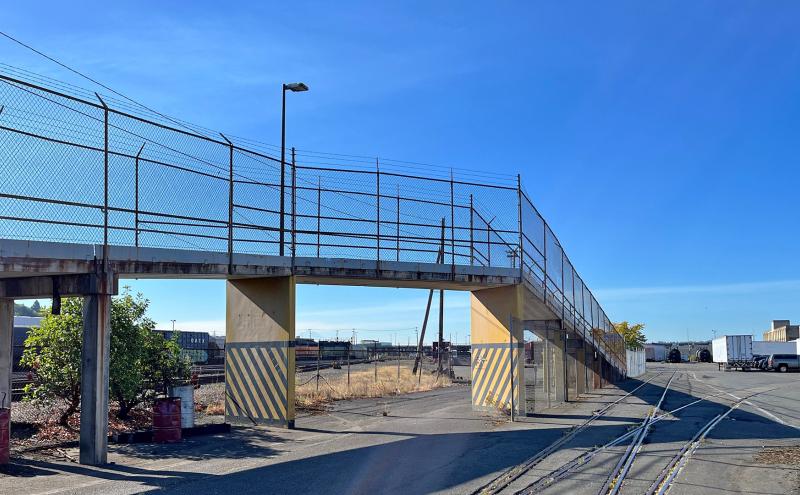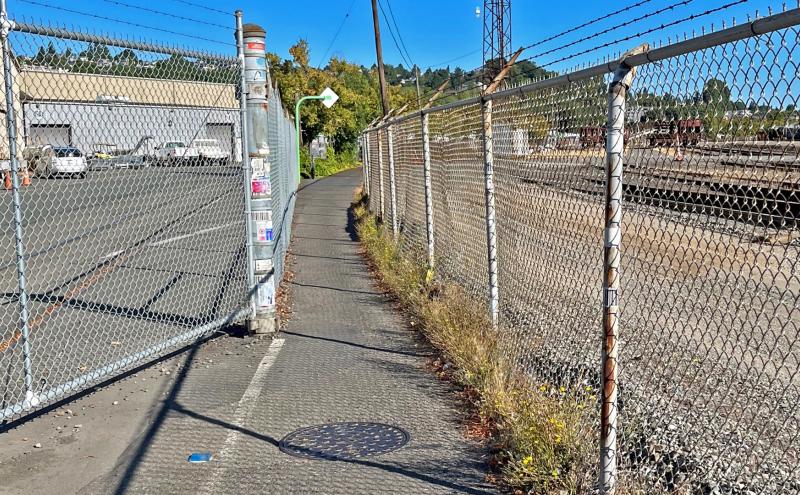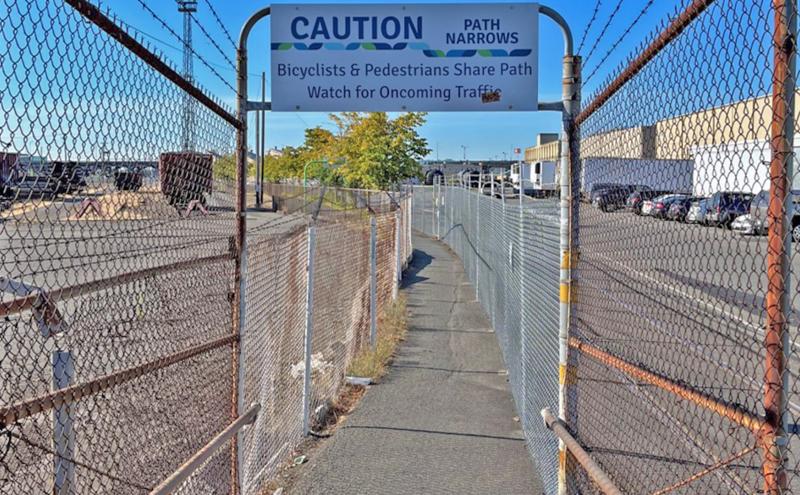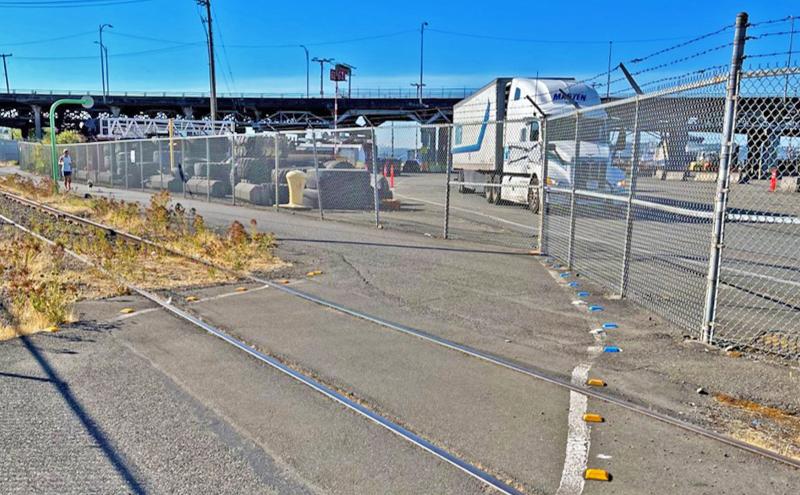 The Port's Terminal 91 Trail is part of the Elliott Bay Trail, the main waterfront trail route along the Puget Sound. Open to those walking, rolling, or jogging, the trail provides a scenic commute helping to avoid busy intersections and city streets between Interbay and Downtown. It runs safely around some of Seattle's most productive maritime industrial facilities, including the Port of Seattle's Terminal 91 which serves as homeport to the Alaska Fishing Fleet and Smith Cove Cruise Terminal. Trail users also encounter the towering grain elevators at the Port's Pier 86.
Project Overview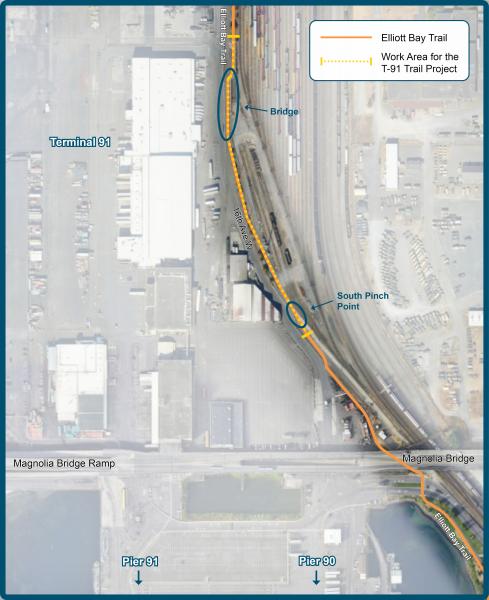 This project will improve the Port's segment of the trail by removing the steep and narrow overpass bridge and widening narrow pinch points. The existing pedestrian/bicycle bridge will be removed and replaced with a ground-level pathway. The project will widen the pinch point south of the current bridge and upgrade the path's existing rail crossing. The project area includes about 750 feet of the trail.
These improvements will:
Improve Public Safety – Upgrading these trail segments will allow for two-way traffic and reduce the risk of collisions and congestion.
Improve Accessibility – This project helps address accessibility challenges at the pedestrian/bicycle bridge and the rail crossing.
Community Engagement
Stakeholders from the neighboring community, tenants, and trail user groups received briefings on this project. As construction approaches the Port will communicate with stakeholders to develop a safe and efficient detour route. Construction is scheduled to begin after the summer peak season in 2024. Let us know if you have questions about the project.
Timeline
| | |
| --- | --- |
| Commission authorization | Q3 2023* |
| Construction start | Q3 2024** |
| Construction complete, in-use date | Q4 2024** |
* Commission authorization is pending commission approval at the September 12 commission meeting
** Construction timelines are estimates pending final project design
Estimated Project Costs
Total estimated project cost is $1.525 million.