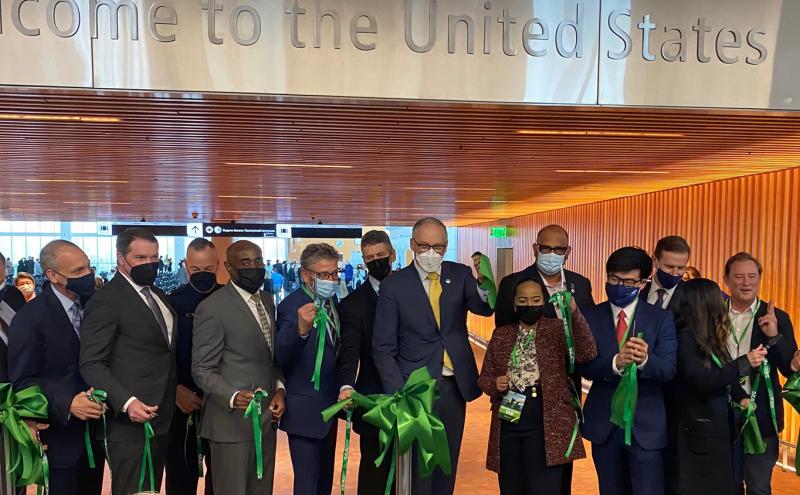 Apr 12, 2022
Last month marked a monumental moment in the history of the Port of Seattle with the grand reveal ceremony for the brand-new International Arrivals Facility (IAF) at Seattle Tacoma International Airport (SEA.) The IAF was the result of an almost 4-year-long process and nearly three million labor hours, including nearly one million minority labor hours (35%), over 500,000 apprentice hours (19%), and more than 139,000 (5%) labor hours by women.
I'm proud to say that the final product was worth every minute of work. Our region's main airport will now greet people arriving from around the globe with a space that showcases the natural beauty, innovative spirit, and vitality of the Pacific Northwest.
I look at the new IAF and think about the thousands of immigrants that will pass over the elevated bridge and start a new life in this country, just as my parents did when they immigrated to the United States through SEA decades ago. There are so many American stories that will start right here, from refugees fleeing Afghanistan and Ukraine over the next few months to people seeking new opportunities far into the future.
Puget Sound Energy Beyond Net Zero Advisory Committee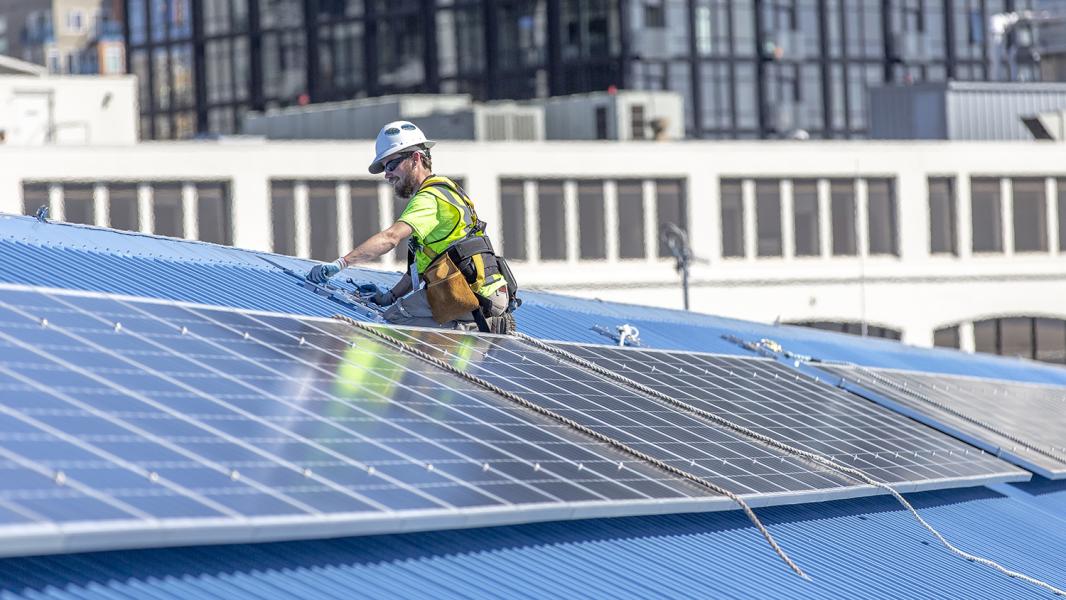 The enormous challenges presented by the climate crisis cannot be ignored any longer. I take the responsibility of governing during this present moment, a key climate inflection point, very seriously. I strongly believe that I must take action that will help our community avoid the worst impacts of a warming climate.
This conviction is why I decided to take action and join former Governor Christine Gregoire, community members, climate experts, labor representatives, and fellow elected officials on Puget Sound Energy's Beyond Net Zero Advisory Committee.
The committee will meet regularly to provide input on the utility's plan to cut carbon emissions from its energy portfolio to net zero over the coming decades. I hope to share insight that I have gained from my work on carbon-reduction initiatives at the Port as well as highlight the economic opportunity that the transition to a green economy could represent for communities across King County.
Maritime Blue Innovation Accelerator Open House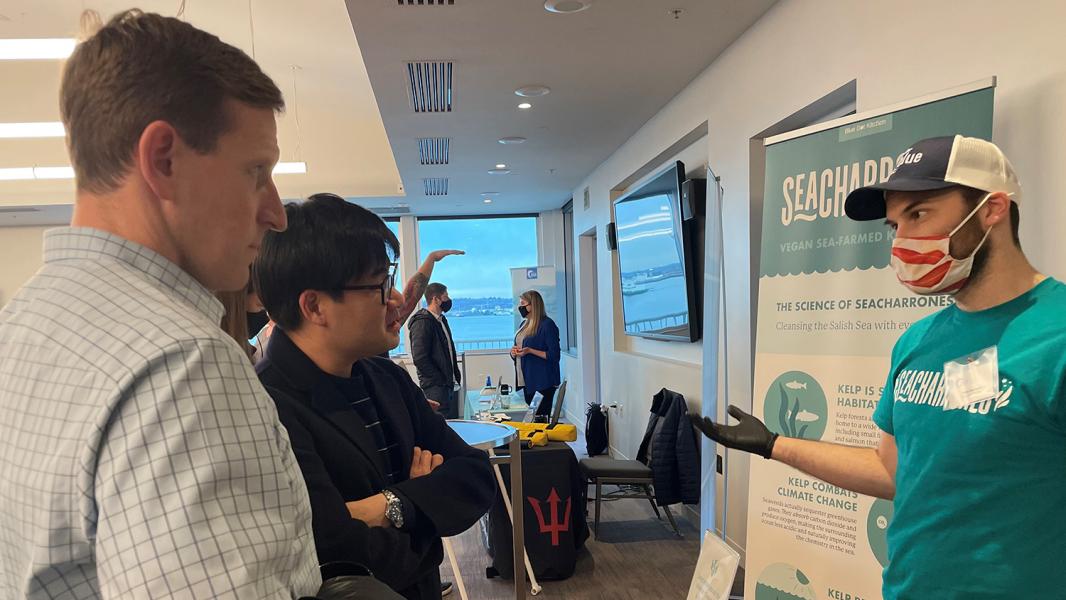 As a former entrepreneur, I always love new opportunities to witness the passion of small business owners in action. This is why I was so excited to attend the Maritime Blue Innovation Accelerator open house last month.
The Innovation Accelerator program, a product of a partnership between the Port of Seattle and the Washington State Department of Commerce, is a four-month, mentor-based intensive program that assists startups in the maritime sector as they work to clear the hurdles of turning their aspirations into reality. Maritime Blue is currently working with ten businesses in the third wave of this initiative, I look forward to watching these novel businesses continue to grow and thrive.