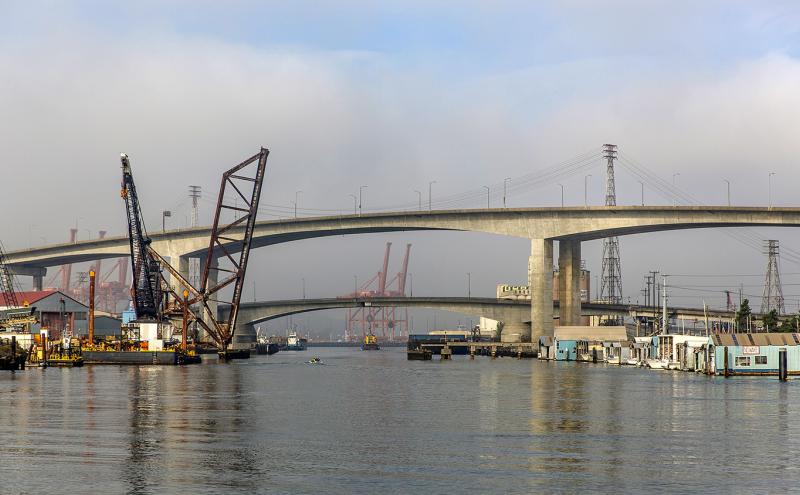 By Peter Steinbrueck and John McCarthy
Jul 16, 2020
John McCarthy is Port of Tacoma Commission president and co-chair of the Northwest Seaport Alliance.
Editor's Note: This blog was originally posted in the Seattle Times on July 16, 2020.
Seattle, born on the shores of Elliott Bay, has always been reliant on bridges. More than 100 years ago, the Ballard, Fremont, Roosevelt, Montlake and South Park bridges were built to connect a growing city, while waterborne commerce moved along the Ship Canal and Duwamish River out to Puget Sound, connecting Seattle's economy to the world.
Today, several bridges carry hundreds of thousands of vehicles through Seattle daily: Highway 520, Interstate 90, Interstate 5, the Ship Canal Bridge, the First Avenue South Bridge — and until recently — the West Seattle Bridge (WSB). Its sudden closure creates an urgent need for communities and industries alike. Impacts to this transportation hub highlight our maritime economy's dependency on the free movement of people, goods and vehicles through the busiest maritime freight center in the state.