Co-authored by Peter Steinbrueck, Commission President, and Sarah Scherer, President, Seattle Propeller Club 
May 22, 2020
As our world struggles during this global pandemic, it's important to recognize the essential services performed by our nation's maritime workers to keep commerce moving, products loaded and delivered, and our economy supported during a time of great uncertainty.
Today, more than 90 percent of the world's trade travels over water.
May 22, 2020 is National Maritime Day, which commemorates the 201 anniversary of the crossing of the steamship Savannah — the first transatlantic crossing by a motorized vessel. This remarkable event revolutionized maritime transportation.  No longer were ships subject to the vagaries of the wind — they could deliver goods on a fixed schedule.
Technology continues to improve our maritime industry and has revolutionized the method and economics of shipping goods globally.  Over time, shipping evolved into an intermodal transportation system which links ships, ports, highways, and railroads into a national transportation web. Today, more than 90 percent of the world's trade travels over water.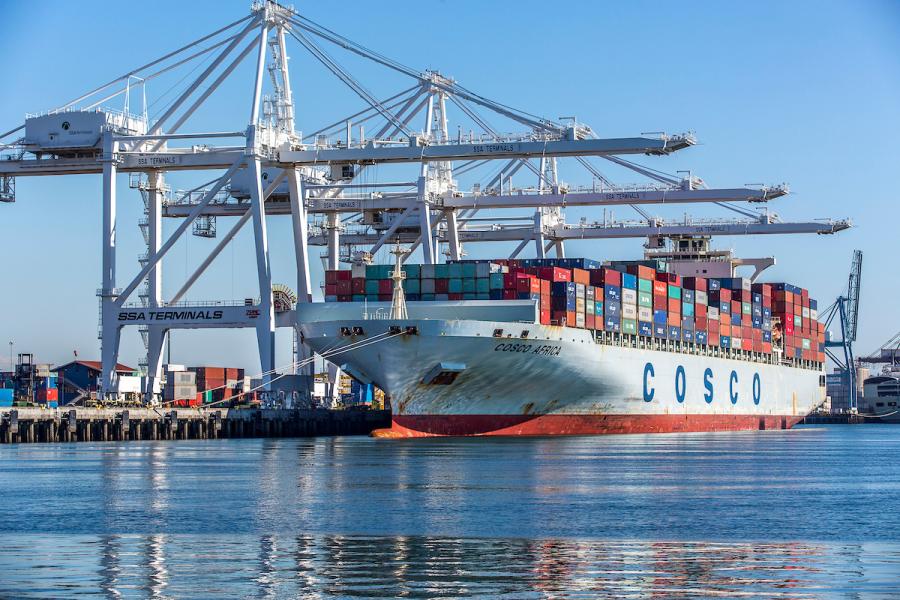 The combined ports of Seattle and Tacoma make up the fourth-largest container gateway in North America, and directly support 20,100 jobs and $1.9 billion in labor income. The marine cargo industry produces an average annual wage of $95,000 and directly supported $5.9 billion in business output prior to the COVID-19 outbreak.
Inside these containers are goods that we use every day — currently medical gear and supplies, along with the usual items we see at Target, Best Buy, and other retailers.  Our agriculture products from eastern Washington such as hay, onions, and lentils go to markets throughout the world.
Cruise has been an integral business line for the Port of Seattle and an important part of our regional economy for the past 20 years.  Prior to this health crisis, a record 1.3 million passengers were expected through cruise terminals this season, supporting 5,500 jobs, and providing nearly $900 million in economic impact for our region. 
Fishermen's Terminal — the Port of Seattle's first property purchased in 1914 — is home to the North Pacific Fishing Fleet, currently gearing up for another bountiful season in Alaska's waters. Working under new health guidelines, crew members are fixing nets in the old net yard and stocking up their vessels for the trip north, as they have for generations.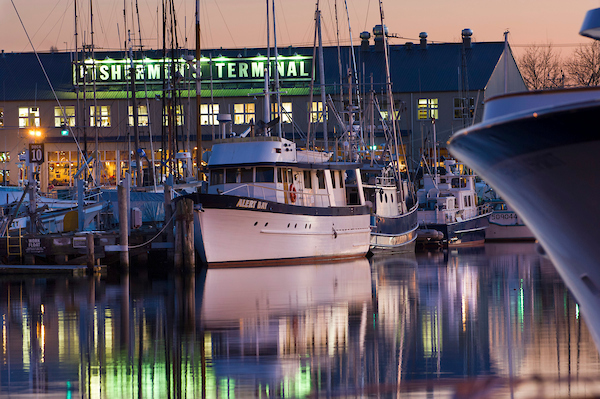 Overall, according to a 2017 economic study, the Washington maritime industry supported nearly 70,000 essential jobs, with an average annual salary of more than $10,000 above the state average.
But most of all National Maritime Day is about people. The men and women who leave their families to operate ships both in the United States and around the globe for weeks and months at a time.  Without their sacrifice, trade would come to a standstill.  
Those of us who work in the industry understand the importance of the maritime transportation system.  But just 10 miles inland many people see ships without knowing how important they are for both our national defense and global economy. Few people know that everything from televisions to tennis shoes are shipped by water.  
Without ships and barges, thousands more trucks would clog our national highway system. One inland barge carrying dry cargo eliminates 16 bulk rail cars and 70 tractor trailers on the highway. This makes the roadways safer for the public and reduces greenhouse gas emissions. 
This year it is not possible to hold a traditional National Maritime Day event in our community due to the COVID-19 pandemic.  However, we must still recognize this industry for the vital role they perform for our national economy, security, and way of life.  
While the volume of shipping may have decreased during the pandemic — the maritime industry is continuing to work and deliver vitally important products.  And when the pandemic is over, the maritime community will yet again help countries around the world recover by delivering goods where and when they are needed.
    
So, if you see a maritime worker this week, thank them for what they do to keep transportation moving around the globe in support of manufacturers, farmers, consumers, passengers, and all others in our region.
Peter Steinbrueck, Commission President 
Port of Seattle
Steinbrueck is a former City of Seattle Councilmember, with a Masters degree in architecture from the University of Washington, and a Fellow of the American Institute of Architects, community planner, and urban strategist.

 

Sarah Scherer, President
Seattle Propeller Club 
Scherer is the former dean of the Seattle Maritime Academy, along with positions at NOAA and commercial maritime companies.  She holds a bachelor's degree in Marine Sciences from Texas A&M University at Galveston.