By Shayla Ring 
The Port of Seattle's blog is the best way for you to stay up to date on what's happening at the Port and Seattle-Tacoma International Airport (SEA). Since 2018, you've come to the blog more than 700,000 times!  
These top 25 blogs have caught your attention over the years.  
Airport Security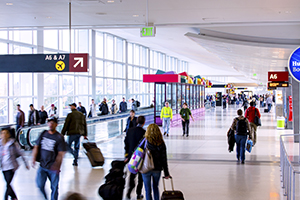 You've heard our advice to arrive two hours before your flight's boarding time  — and three hours early for international travel. What's the reasoning behind arriving early? Learn how to handle peak travel periods and getting through the airport to make your experience at SEA as stressless as possible.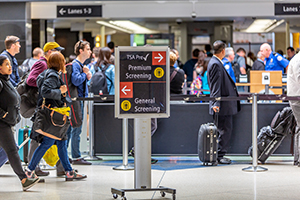 Security checkpoints can often be a source of frustration for travelers. Here's a quick guide to security checkpoints at SEA Airport, plus tips and tools to make your next trip easier.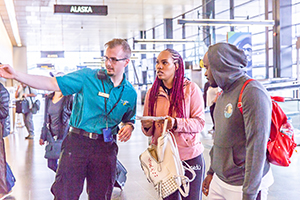 Navigating Security in 20 Minutes or Less
At SEA Airport, our goal is to get you through security in 20 minutes or less. Learn more about the resources, technology, and customer service practices that will get you where you're going faster.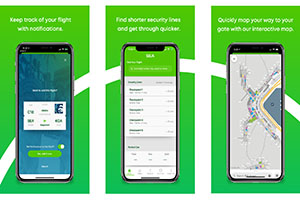 Apps for the Airport
Traveling can lead to many unknowns before you reach your destination. Airport apps can keep you updated on flight status, airport maps, TSA wait times, and everything you need to stay calm and collected on your journey.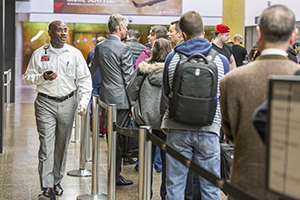 Why Can the Checkpoints at SEA Be Such a Challenge?
There are many factors that contribute to checkpoint wait times. Read these security FAQs to get ready for your journey from SEA.
Winter Weather at SEA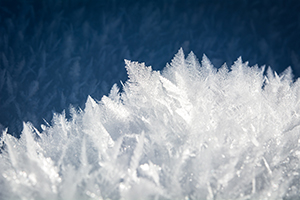 Airport Winter Weather 101
Winter weather is daunting for all forms of travel by land, sea, or air. Get a behind-the-scenes look on how SEA Airport deals with PNW winter weather even before the first flake falls.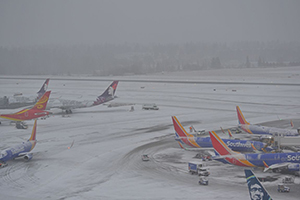 Winter Weather FAQs at SEA
A winter wonderland doesn't always conjure warm and fuzzy feelings for travelers. Put your winter worries to rest with these FAQs about SEA Airport winter weather. 
Explore Seattle Before and After your Cruise
Explore Seattle Luggage Free with Port Valet
Exploring the city of Seattle is beautiful. Less beautiful? Dragging your luggage from place to place. With Port Valet, enjoy the city baggage-free! In five easy steps, your luggage will be transported from cruise line to airport, courtesy of the Port of Seattle.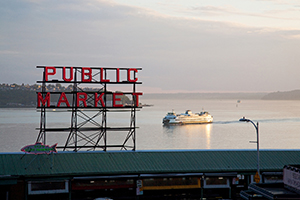 Things to Do in Seattle (Instead of Dragging Your Luggage Around)
Explore these two hour, four hour, and day-long itineraries of the best attractions in Seattle, courtesy of Visit Seattle.
Inside Look at SEA Airport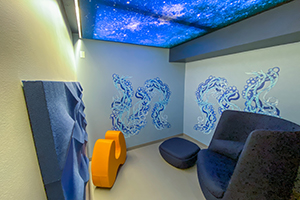 Secrets of SEA Airport
Pet potties, meditation rooms, and bike racks — SEA Airport has it all! This insider perspective looks at the little-known airport amenities that will make your travel day better.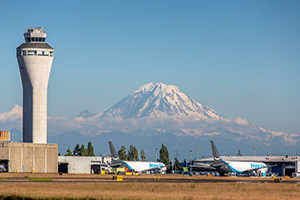 Five Fast Facts about SEA Airport
Are you up for some Airport-related trivia? Here are five fast and fantastic facts about SEA Airport.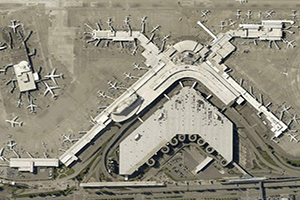 Why Is SEA Airport Shaped Like a Boomerang?
Did you notice that the shape of the SEA Airport resembles a boomerang? It's not just because we want travelers to return. Read a quick history lesson about SEA Airport and its evolution from World War 2 to 2022. 
Top 10 Ideas for SEA Visitor Pass Access
The SEA Visitor Pass Program will get you access beyond security even if you're not flying that day. Here are 10 of our favorite ways to use your Visitor Pass.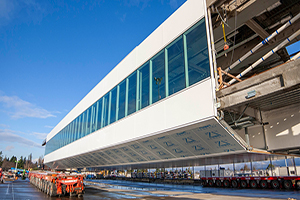 Five Fast Facts about the IAF Pedestrian Walkway
SEA Airport's record-breaking construction project on the International Arrivals Facility (IAF) is the world's largest  elevated walkway rising 85 feet over an active taxi lane with planes traveling underneath. Read five fast facts about this iconic architectural addition.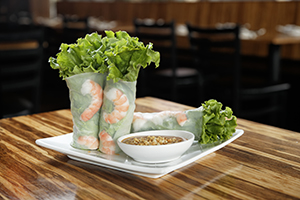 Bambuza Vietnam Kitchen: Homegrown and Family-inspired
Bambuza Vietnam Kitchen joined the SEA Airport family as part of the Airport Modernization Project. Get the inside scoop from the local restaurant's CEO and founder on Bambuza's origins, their move to the airport, and menu favorites.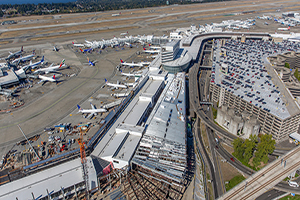 Who Pays for SEA Airport?
Do you know who pays for the airport? You may be surprised to know that SEA Airport receives no funding from taxpayers. Here are answers to your important questions on payments, profits, and everything in between.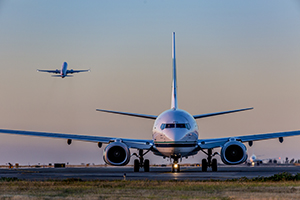 Four Reasons You're Waiting on the Plane at SEA
Your plane has touched down and you're ready to get off the plane, but you're still sitting and waiting for a gate assignment. What's happening? Here are four reasons why you're not off the plane just yet.
Important Features at SEA Airport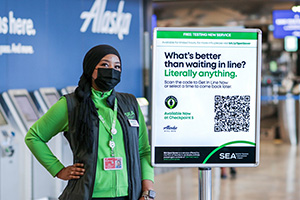 Spot Saver Is Here to Stay at SEA
What's better than waiting in line at the airport? Almost anything! Learn more about how to reserve your spot in the security line with SEA Spot Saver. And what other travelers have to say about it.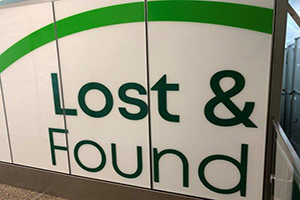 Help! I Lost Something at the Airport
Losing your personal items at the airport is scary. SEA Airport is here to help. Follow these four steps to be reunited with your items in no time.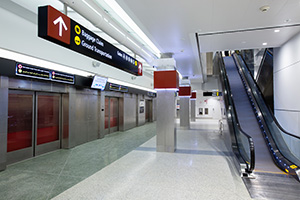 User's Guide to the Train at SEA Airport
Rushing through the airport to find your gate is never fun, and SEA Airport's train system ensures you don't have to. From travel tips, airline concourse information, and — of course a map — this blog has everything you need to know about taking the train at SEA.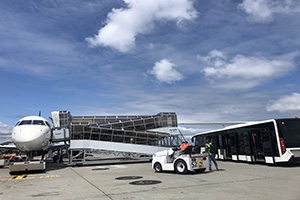 Why Am I Taking a Bus to Get to my Plane?
Have you boarded or departed your airplane using a shuttle bus? Find out about ground boarding, when you'll use it, and why it benefits the growing SEA Airport.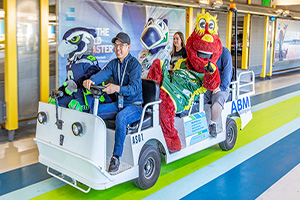 All You Ever Wanted to Know about Link Light Rail to SEA Airport
Every day roughly 6,000 people use the airport station on the Link Light Rail. Get answers to all your questions about the airport station, accessibility and cost, and how to get to the airport terminal.  
Four Facts about Human Trafficking in Washington
The Port of Seattle is a national leader in fighting human trafficking in its maritime and airport facilities. Learn about human trafficking in our state and how you can join the fight.
Maritime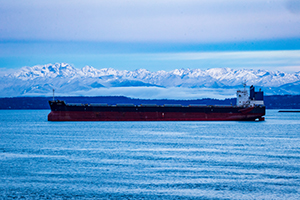 Five Fast Facts about Maritime Cargo
Maritime cargo is a huge contributor to keeping our region's economy afloat. But how much do you know about  marine traffic? Here are five fast — and fun — facts about exports and port infrastructure.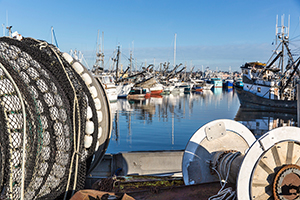 Five Fast Facts about Commercial Fishing
You know that Seattle is the best when it comes to seafood. But did you know that the seafood industry is more than just a quaint anachronism? It's been a thriving industry and source of revenue for our region for more than 100 years? Read up on five fast facts about commercial fishing at the Port of Seattle.
Have a topic you want us to cover? Drop us an email!