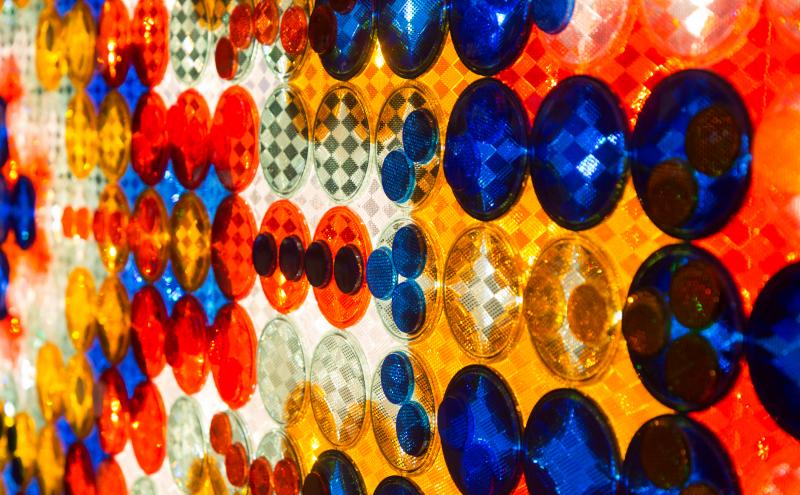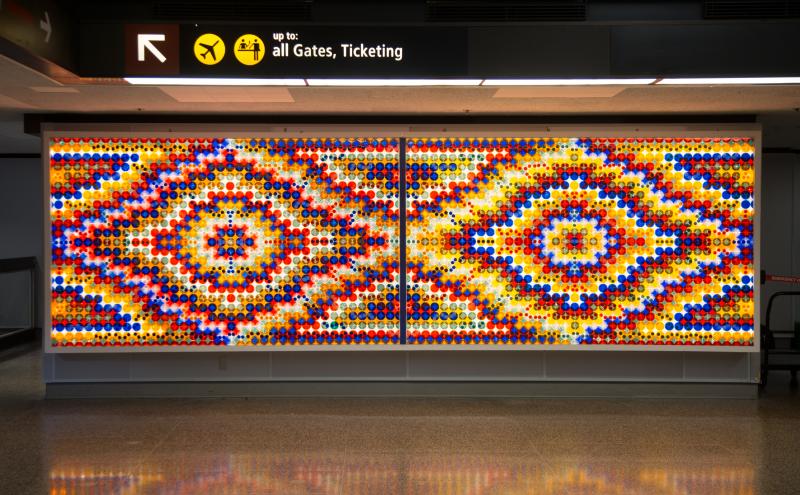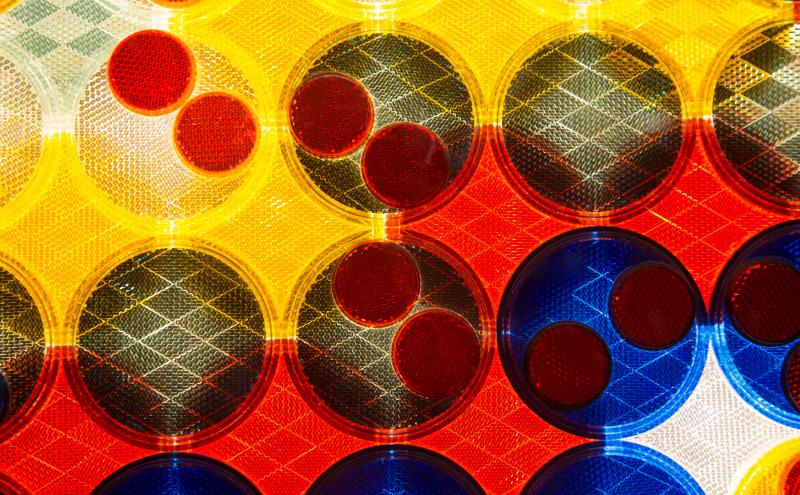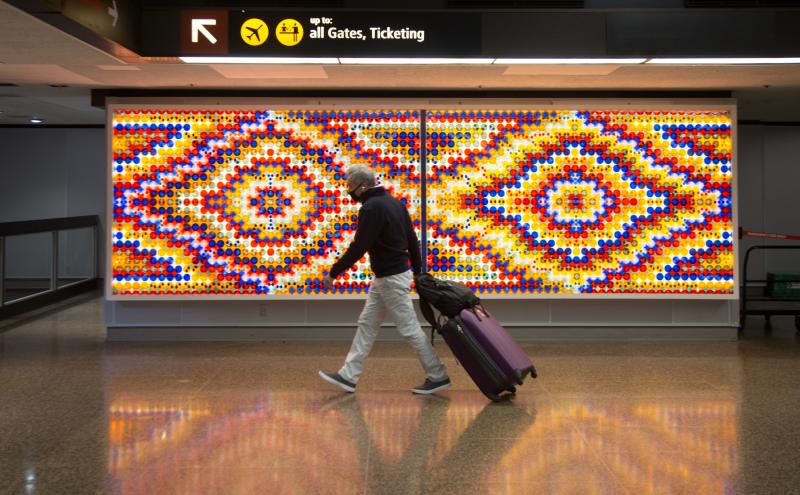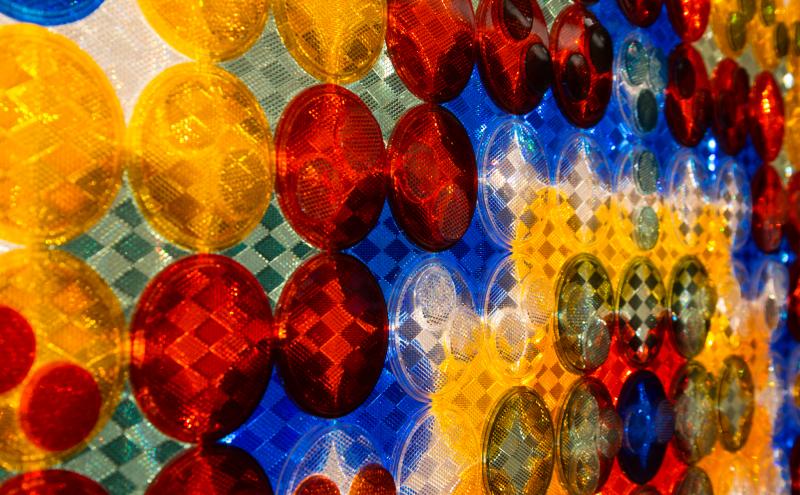 Title: Eyes on the World
Artist: Richard C. Elliott
Year: 2005
Medium: Safety reflectors, LED lights
Dimension: 6' 3" x 20'
Description of the artwork
Located near the airport's baggage claim area #15, Eyes on the World greets those who travel through the airport with radiant light and color. It is composed of three layers of reflectors adhered to clear Plexiglas, which are then installed in a 6-foot by a 20-foot lightbox. The double diamond design shines on and gives a blessing to all those who use the facility.
Fun fact: The piece was retitled during fabrication to Eyes on the World from The Old Inspires the New. Richard C. Elliott made this change after a conversation about the piece: "When people at the sign company asked me what it means, I explained that it was inspired by cornhusk baskets from the Plateau Indians along the Columbia. The foreman, who is from Mexico, said they refer to similar double diamond patterns as 'The Eyes of God'."
About the artist
Originally from Portland, Oregon, Richard C. Elliott (1945-2008) moved to Ellensburg, Washington to attend Central Washington University. There, he received his BA degree in art and economics.
Elliott always had an interest in light. Starting in the 1970s, he created meticulous drawings weaving light and form together. A decade later, he realized that he could no longer express what he wanted to about light and natural structure in a drawing. By the end of the 1980s, he decided to use a new medium and shifted his focus to safety reflectors.
"My artistic style utilizes light, color, and radiant geometric patterns. One of my mediums, industrial-grade reflectors, allows me to paint with light. Reflectors are made from the highest quality light translucent acrylic with a diamond pattern in the back that captures light and spins it back out toward its source. I combine this light-active medium with two-dimensional geometric designs similar to patterns found from the Arctic Circle to the Amazon
jungle. These designs, echoing the patterns within us, have connected people to the living fabric of life since the dawn of time. They create a meditative and instinctive response of harmony. A Reflective Light Painting is an ever-changing representation of the fundamental patterns of energy, reflecting nature on both the macro and micro levels." -Richard C. Elliott
During the 1990s and early 2000s, Elliott received over 20 public art commissions and created a broad range of work that combined safety reflectors with two-dimensional geometric designs to create site-specific installations. Another nearby installation, Sound of Light, is installed at Martin Luther King Jr Way S & S Hudson St, and can also be viewed while riding the LINK Light Rail.