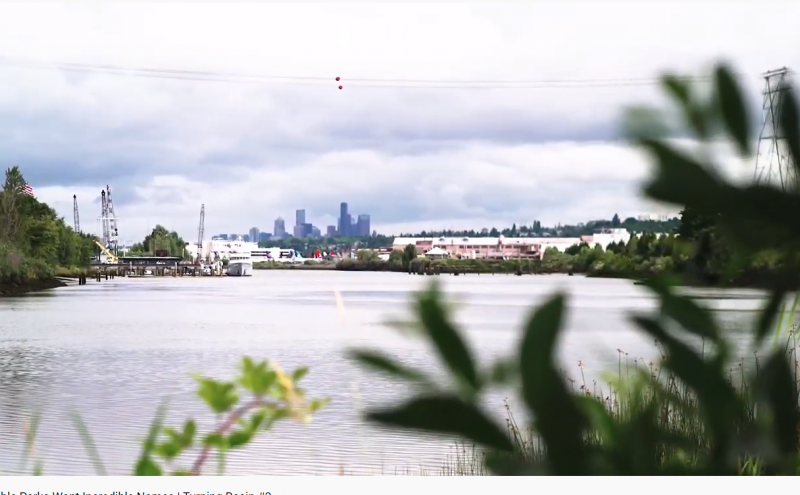 Map & Directions

Latitude, Longitude

47° 17' 59" N, 122° 12' 0" E

General Information

Public shoreline access features include 370-foot long, 8-foot wide graveled pathway to the river where there is a hand-carried boat launch for your small watercraft. As with all parks maintained by the Port of Seattle, organic landscaping practices are used at Salmon Cove Park and Shoreline Habitat, formerly Turning Basin #3. Native plantings and wildlife, important to the ecological restoration of the Duwamish River, thrive here. Salmon Cove offers access to the northernmost end of the Green River Trail, log benches, interpretive signage, and up to five vehicles may park along the roadway. Hours are dawn to dusk.
Salmon Cove Park and Shoreline Habitat
Formerly: Turning Basin #3
A bit off the beaten path, Salmon Cove Park and Shoreline Habitat, formerly Turning Basin #3, is an oasis for migratory wildlife and fish. In the spring, migrating juvenile salmon from five salmon species, including the critical Chinook salmon that orca depend upon, use this restored tidal marsh and sand-flat area to rest, shelter and feed on their way to the Puget Sound.
Lat 47°30'40.37"N, Long 122°18'8.76"W
Coast Salish uses and history
Landmarks just upstream of Salmon Cove Park are often associated with the Coast Salish creation story of the Duwamish River and the epic battle between North Wind and South Wind at a rock outcrop in the river known as the North Wind fish weir. The story traces Indigenous knowledge and memories in this area dating from the retreat of the glacial ice sheets. Coast Salish people used the historic Black River and Green River in this area to travel northward. These rivers used to combine here to feed freshwater into the Duwamish River.
The area is known for its lush and abundant marshy habitat, ideal for traditional fishing, hunting, and gathering of plant species that supported Coast Salish communities along the watershed for millennia. The Duwamish River channel here was smaller and meandering in curves, making it easy for migrating salmon and bird species to seek food and rest during their journeys. This site is also referred to as t̓at̓łqid (TAT-tl-keed) "Across the Forehead a Little", referring to a slough or shortcut cutting across a point. At high tide, people made a shortcut through the channel when going upriver.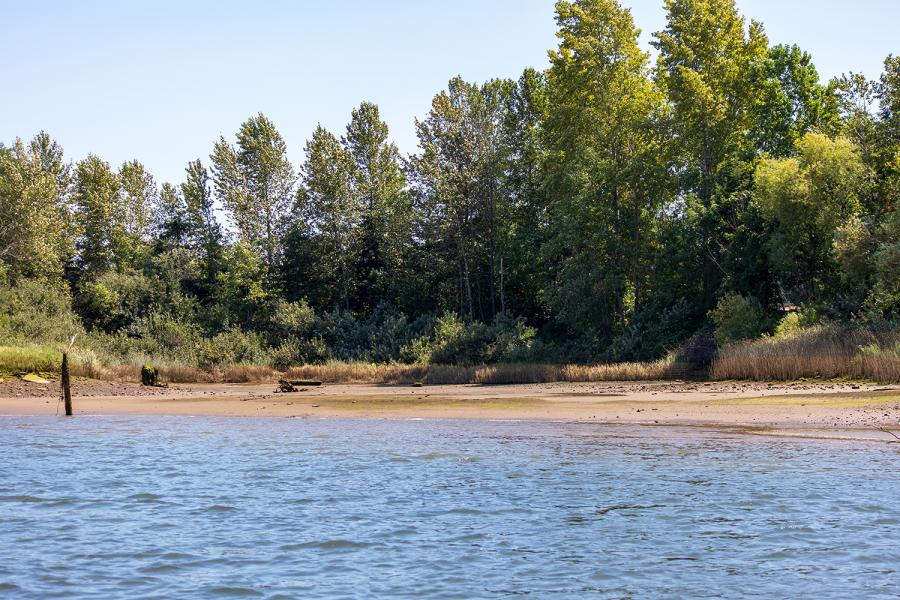 Settler uses and history
The Black River was drained by waterway engineering decisions in the 1900s, but the Green River continues supplying freshwater from mountain streams into the Duwamish River at this site.
From around 1915 until the 1940s, this area was used primarily for farming by Italian and Japanese American farmers growing produce for local markets, including Pike Place Market. The Desimone family owned and farmed land here, and was a prominent contributor and active commercial entity at Pike Place Market from 1941 to 1974.
In addition, during the Second World War residents of Japanese heritage were tragically displaced and sent to internment camps, further transforming the cultural makeup of the community and the local economy.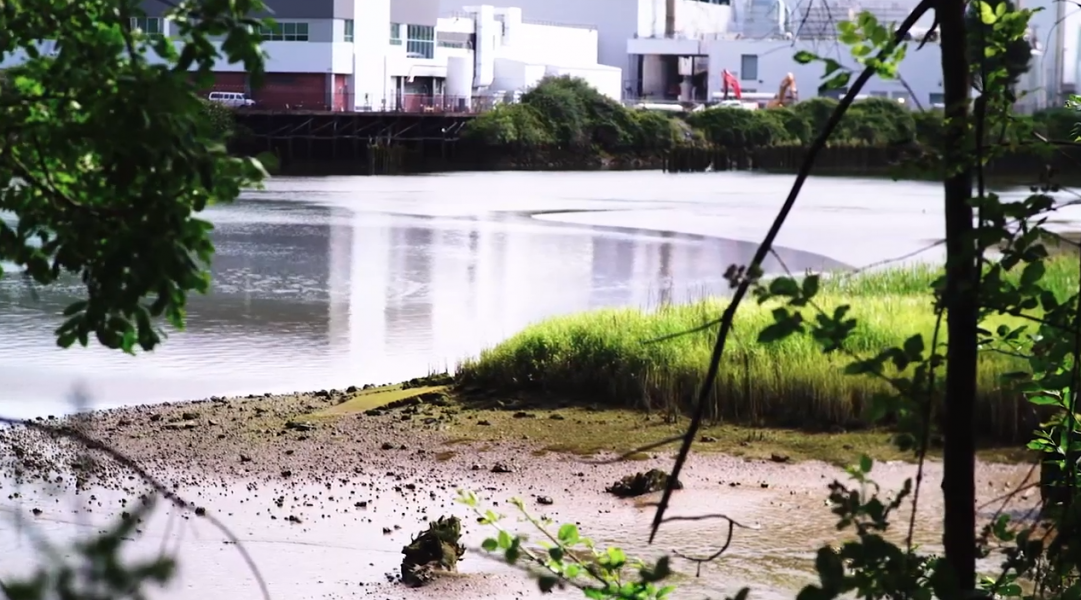 Industrial uses and history
This site is one of three "turning basins" dug between 1910-1920 for large vessels to maneuver and turn during commercial operations. This turning basin was found to not be useful for navigation, instead becoming an important "settling basin" to store river sediment coming downstream, keeping the sediment from clogging the channel further downstream.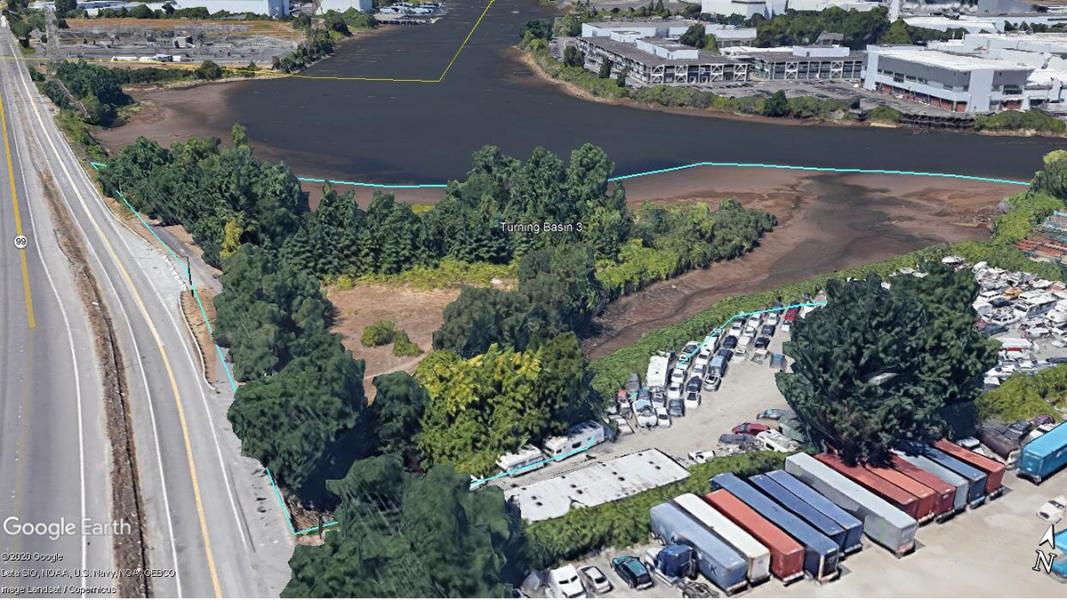 Conservation uses and history
From 1979 to 1994, Hamm Creek, adjacent and down-stream from this site, was restored by John Charles Beal, a US Marine Corps Vietnam veteran whom, after being diagnosed with a serious heart condition with a few months to live, devoted himself to restoring the river outside of his South Park home. He spent the next 27 years advocating his vision of a clean, ecologically rich Duwamish River. His legacy still inspires action to this day.
Beginning in 1995, the Port of Seattle began to plan for recovery of Turning Basin #3 as a fish and wildlife habitat restoration site. In 1996 the Port and federal agencies completed a 0.3-acre restoration pilot project, removing abandoned barges and 3500 cubic yards of fill to restore riparian shoreline and inter-tidal aquatic area. Based on the success of this 1996 demonstration project, in 1999 the Port constructed a large-scale fish and wildlife habitat restoration site here that included removal of 33,000 tons of fill, demolition of an abandoned burned ferry, and clean-up of surrounding sediments.
In the spring, migrating juvenile salmon from all five salmon species that live in the river's watershed, including the critical Chinook salmon that orca depend upon, use this restored tidal marsh and sand-flat area to rest, shelter and feed on their way to the Puget Sound.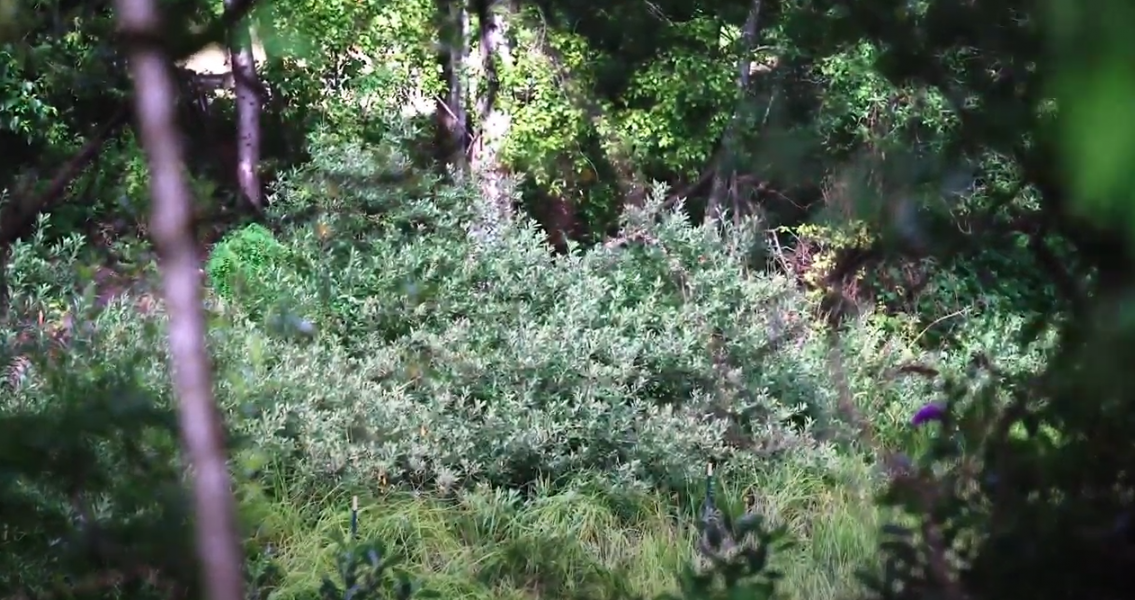 Community uses and history
This area along the river, including Hamm Creek and Turning Basin is the epicenter of the first efforts to recognize and restore the health of the Duwamish River. At the heart of this effort in restoring the ecological health of the river is the work of John Beal, a Vietnam Veteran and local South Park resident who was given only six months to live by his doctor. With his remaining time, John decided to use it in cleaning up the highly polluted Hamm Creek that ran by his home and into the river. In cleaning up and restoring the natural health of the creek at Turning Basin #3, he found his own health also being restored and lived many years educating and advocating for the health of the river. The Veteran's Conservation Corps was formed from this experience, helping combat veterans overcome the impacts of war. Much of John's work provided the seeds that have grown into today's efforts in revitalizing the river.
Lushootseed is a Coast Salish Indigenous language spoken by many tribal communities in the Puget Sound region. The Duwamish River area has ancestrally been, and still is, a very active cultural area for Indigenous peoples from many backgrounds. This area is also one of the most ethnically and linguistically diverse in the city. Many immigrant and refugee communities are residents or have cultural connection to the area, especially Latinx, East Africans, Southeast Asians, and Pacific Islanders.
Public shoreline access features
370 ft. long, 8ft wide graveled pathway to water 
Hand-carried boat launch
Native plantings & wildlife
Access to the northernmost end of Green River Trail
Log benches and interpretive signage 
Parking along roadway up to 5 vehicles
Please note: Gated area of Salmon Cove Park is currently closed for access and safety improvements.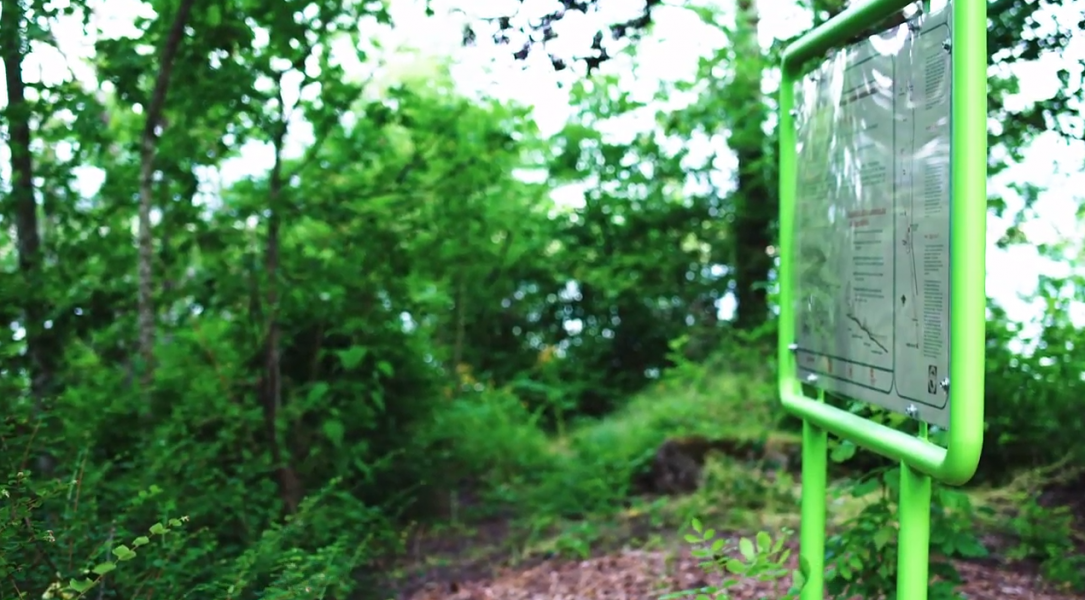 ---
Sources
Ballard, A. (n.d.). Retrieved from The Story of the North Wind Weir: https://www.burkemuseum.org/static/misc/story_north_wind_weir.pdf
Blomberg, G. (2020). Sr. Environmental Program Manager, Port of Seattle. (G. Lee, Interviewer) Seattle.
Burke Museum of Natural History and Culture, et al. (2014). The Waterlines Map. Retrieved from https://www.burkemuseum.org/static/waterlines/project_map.html
Grant, A. (2020). Marine Maintenance Parks and Project Specialist, Port of Seattle . (D. Edamura, Interviewer)
Hilbert, V., et al. (2001). Puget Sound Geography: Original Manuscript from T.T. Waterman. Federal Way: Lutshootseed Press.
Leischman, S. (2020). Manager, Duwamish Alive Coaliton. (D. Edamura, Interviewer)
Lewarch, D. (2020). Tribal Historic Preservation Officer, Suquamish Tribe. (C. Billingsley, Interviewer)
Lower Duwamish Waterway Group. (2012). Habitat Restoration along the Lower Duwamish Waterway. Retrieved from https://www.kingcounty.gov/~/media/services/environment/watersheds/gree…
Medina, R. M. (2020). Friends of Georgetown History, Board President. (G. Lee, Interviewer)
Miller, S. (2018, June 8). Beal, John (1950-2006). Retrieved from HistoryLink: https://www.historylink.org/File/20578
National Oceanic and Atmospheric Association. (2012). Appendix B. Examples of Duwamish Restoration Projects Completed . Retrieved from Damage Assessment, Remediation, and Restoration Program: https://casedocuments.darrp.noaa.gov/northwest/lowerduwamishriver/pdf/P…
Waterman, T. (1922). The Geographical Names Used by the Indians of the Pacific Coast. The Geographical Review, pp. 12:175-194.