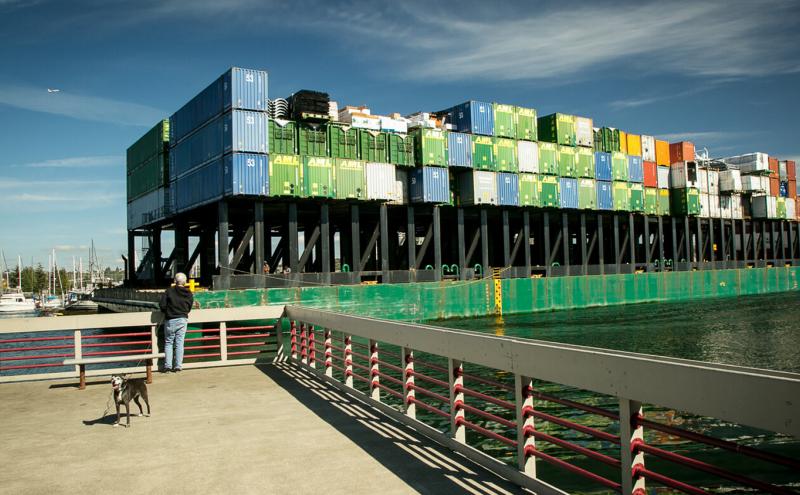 Map & Directions

Latitude, Longitude

47343° 48' 0" N, 122213° 0' 0" E

General Information

t̓uʔəlaltxʷ Village Park and Shoreline Habitat, formerly known as Terminal 105 Park, offers a 50 foot fishing pier and a sweeping view of the Duwamish River estuary. A creek runs along the south side of the 1.2 acre park, emptying into the Duwamish. In addition to three picnic tables and a covered gazebo, the park has 220 feet of shoreline access where guests can watch machinery and boats in action. Hours are from dawn to dusk.
t̓uʔəlaltxʷ Village Park and Shoreline Habitat
t̓uʔəlaltxʷ (t-oo-ah-lal-too-wx) is Herring's House or a description of where herring live and spawn. It is also the name of an old village site on the west bank of the Duwamish River. Spoken by Warren King Geoge, historian for the Muckleshoot Indian Tribe. 
Formerly: Terminal 105 Park
Turning off West Marginal Way SW, just south of the West Seattle Bridge, you enter this hidden gem of a park. Complete with a fishing pier, picnic areas, and river access, t̓uʔəlaltxʷ Village Park and Shoreline Habitat is the result of over ten years of volunteer work to restore this small but mighty resting ground for migrating wildlife.
Coast Salish uses and history
This site is where the original Duwamish River split into many channels, slowing its flow, and mixed with tidal bay saltwater to form 1200 acres of habitat-rich marshy area. It is located between the sizeable Indigenous village of t̓uʔəlaltxʷ, "Herring's House" to its northwest, and the village of yile'qwud (yee-LU-kwuud), "Basket Cap" to its south. The area is also near a small stream called "Draining Creek over Flat Lands." Archaeological material buried below 12 feet of historic fill suggests t̓uʔəlaltxʷ village extended at least to the intersection of 17th Avenue S.W. and 16th Avenue SW just south of the West Seattle Bridge.
Settler uses and history
t̓uʔəlaltxʷ village was burnt down in 1893 by settlers looking to advance their land holdings during expansion into West Seattle. In the first decades of the 1900s, the river and estuary were straightened and deepened to facilitate industrial uses. Early city engineers created an artificial island in 1909 called Harbor Island using sediment from downtown construction and the river's bottom. At the time, it was the largest artificial island in the world. When looking north from t̓uʔəlaltxʷ Village Park and Shoreline Habitat, the island is still visible.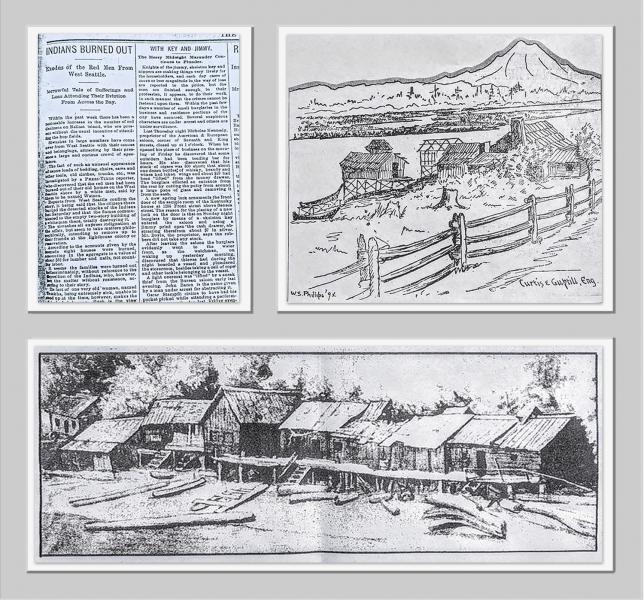 Industrial uses and history
One hundred years ago, this portion of the river was busy with traffic related to maritime industries such as shipbuilding, warehouses, and metals and oil processing. Previous industrial activities, operating without environmental regulations, contributed to water pollution and contaminated soil in this area. The Port purchased the shoreline and upland industrial site in the early 1970s. The park formerly served as a storage area for the steel industry. Additionally, it housed a small commercial moorage, the "Riverside Marina," and a collection of floating houses. One of these was occupied by Richard Hugo, the famous Seattle poet and writer.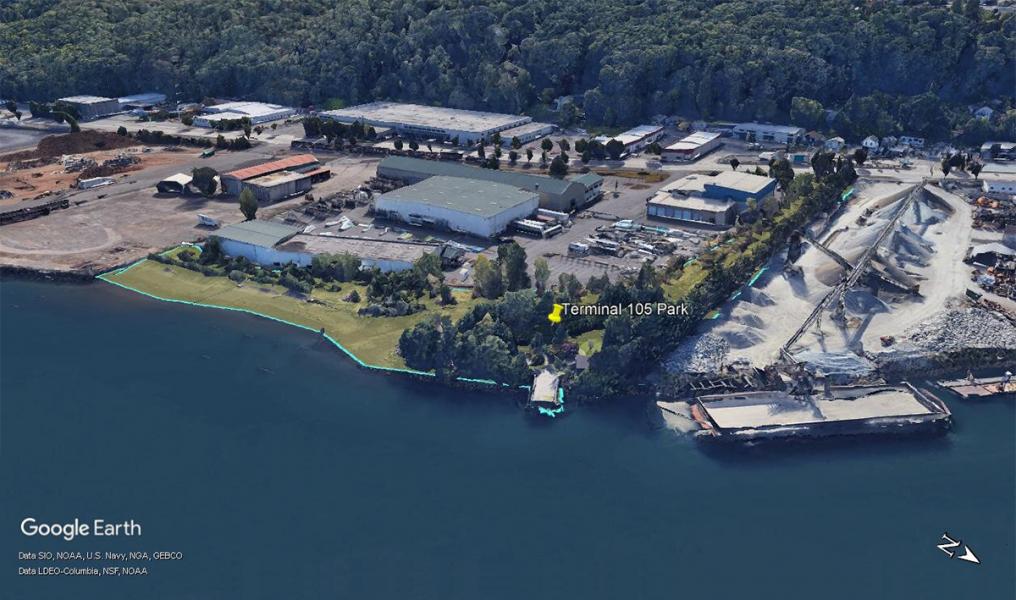 Conservation uses and history
t̓uʔəlaltxʷ Village Park and Shoreline Habitat was the Port's first public shoreline access site identified in the Port's landmark 1985 Comprehensive Public Access Plan. It was constructed in 1986 as mitigation for the Terminal 5 container cargo facility.
From 1997 to 2012, the Port of Seattle added fish and wildlife habitat restoration features. Along the entrance driveway, a habitat channel was dug perpendicular to the shoreline so that the channel fills and empties with each daily tide cycle. The slough slopes very gradually from the river to the land, providing nooks and crannies for aquatic wildlife to hide from predators. The park mimics the natural beauty of creeks and side channels that were once abundant in the original Duwamish estuary.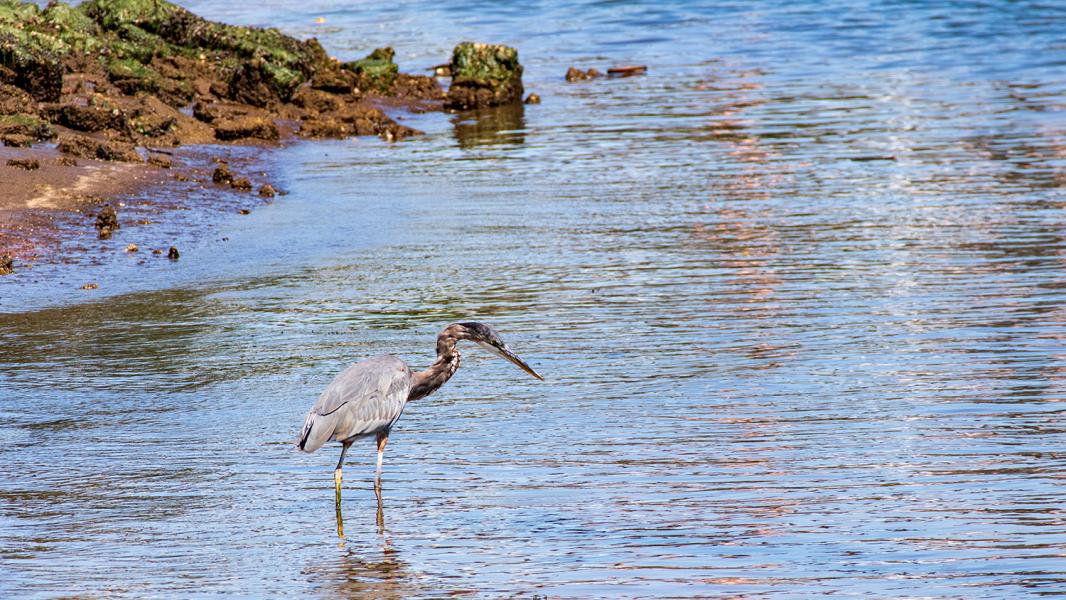 Community uses and history
In the 1990s, volunteers with the environmental non-profit People for Puget Sound organized regular habitat work parties. These activities continued under the leadership of EarthCorps. Since 2016, this park has been a hands-on learning lab for the Port of Seattle's summer youth interns to gain skills in green job pathways related to river habitat stewardship and environmental education.
Community members, including recently arrived immigrants, often use the site's fishing pier for subsistence fishing. In the Duwamish River, the seafood that spends their entire lives in the river (perch, sole, flounder, crab, mussels, and clams) are unsafe to eat because of their long exposures to toxic chemicals, but migrating salmon are safe. Seattle/King County Public Health's Community Health Advocates using this fishing pier and others to promote safe seafood consumption with the local Cambodian, Vietnamese, and Latinx communities.
Lushootseed is a Coast Salish Indigenous language spoken by many tribal communities in the Puget Sound region. The Duwamish River area has ancestrally been, and still is, a very active cultural area for Indigenous peoples from many backgrounds. This area is also one of the city's most ethnically and linguistically diverse. Many immigrant and refugee communities are residents or culturally connected to the area, especially Latinx, East Africans, Southeast Asians, and Pacific Islanders.  
Public shoreline access features
Scenic views of river habitat and working riverfront industries
Fishing pier and seating
950 linear feet of shoreline access
A scenic entrance drive along restored channel
Parking for 10 vehicles
Sheltered picnic tables
Salmon Safe Certified Park
Intertidal area for beach exploration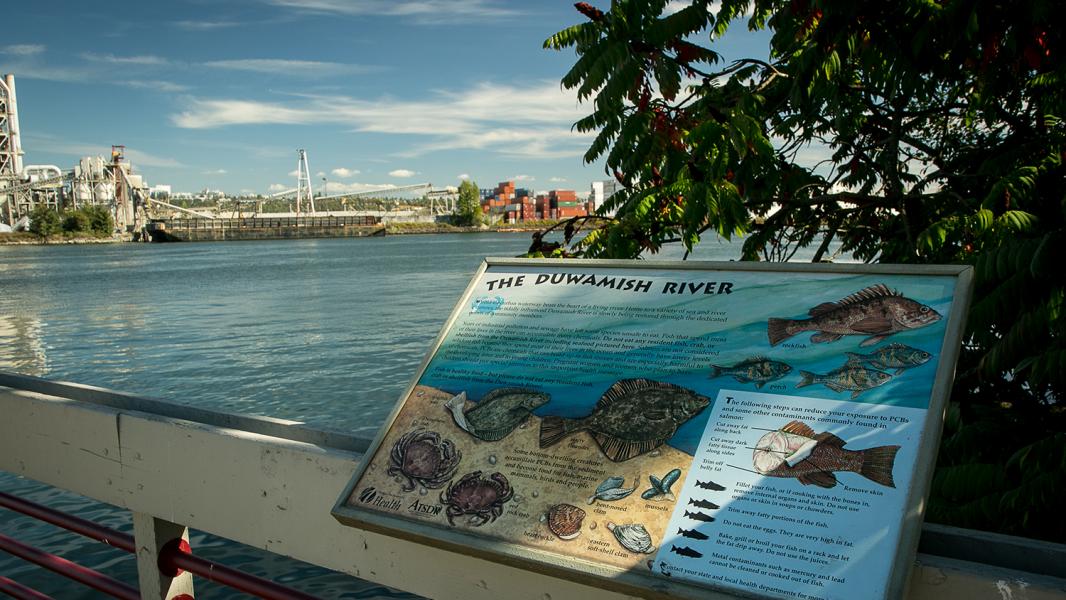 ---
Sources:
Blomberg, G. (2020). Sr. Environmental Program Manager, Port of Seattle. (G. Lee, Interviewer) Seattle.
Burke Museum of Natural History and Culture, et al. (2014). The Waterlines Map. Retrieved from https://www.burkemuseum.org/static/waterlines/project_map.html
Grant, A. (2020). Marine Maintenance Parks and Project Specialist, Port of Seattle . (D. Edamura, Interviewer
Hilbert, V., et al. (2001). Puget Sound Geography: Original Manuscript from T.T. Waterman. Federal Way: Lutshootseed Press.
Leischman, S. (2020). Manager, Duwamish Alive Coaliton. (D. Edamura, Interviewer
Lewarch, D. (2020). Tribal Historic Preservation Officer, Suquamish Tribe. (C. Billingsley, Interviewer)
Lower Duwamish Waterway Group. (2012). Habitat Restoration along the Lower Duwamish Waterway. Retrieved from https://www.kingcounty.gov/~/media/services/environment/watersheds/gree…
Medina, R. M. (2020). Friends of Georgetown History, Board President. (G. Lee, Interviewer)
Seattle/King County Public Health . (2020). Learn about our Community Health Advocates (CHA) and their events. Retrieved from Community outreach: https://www.kingcounty.gov/depts/health/environmental-health/healthy-co…
Waterman, T. (1922). The Geographical Names Used by the Indians of the Pacific Coast. The Geographical Review, pp. 12:175-194.