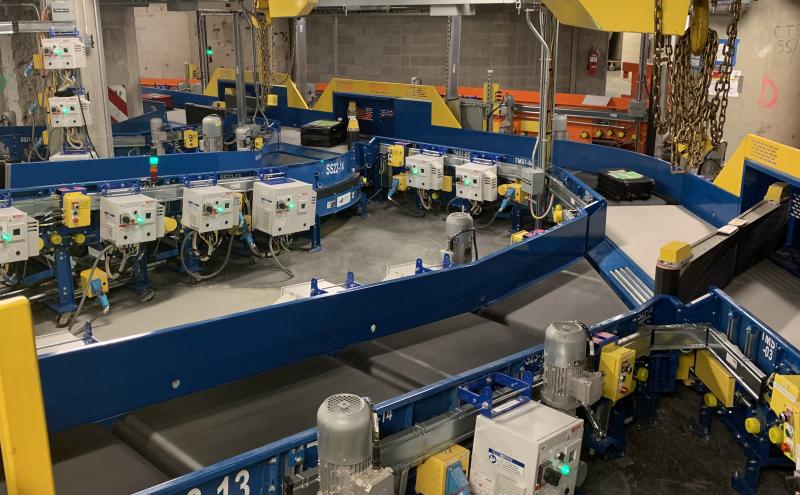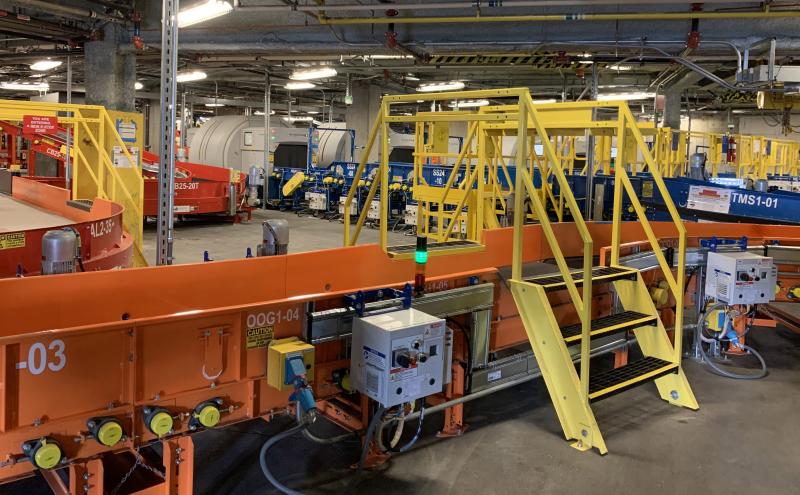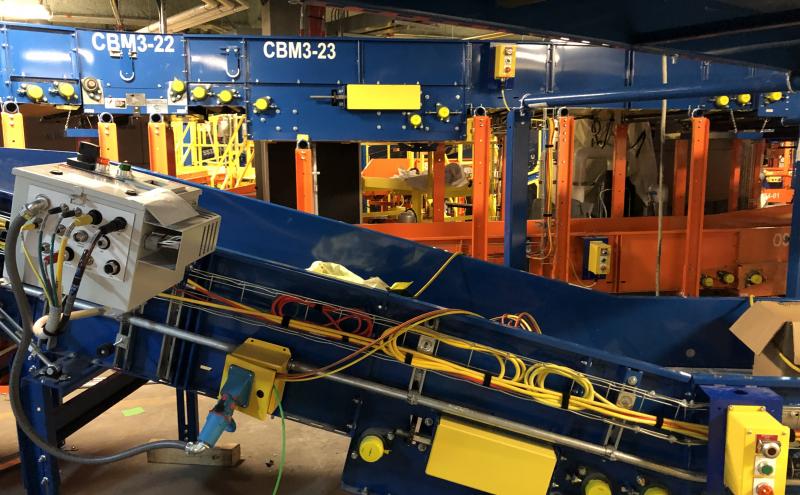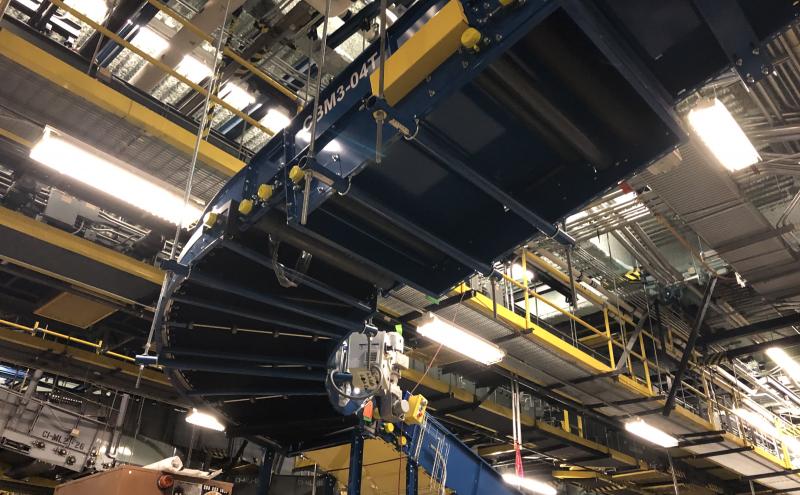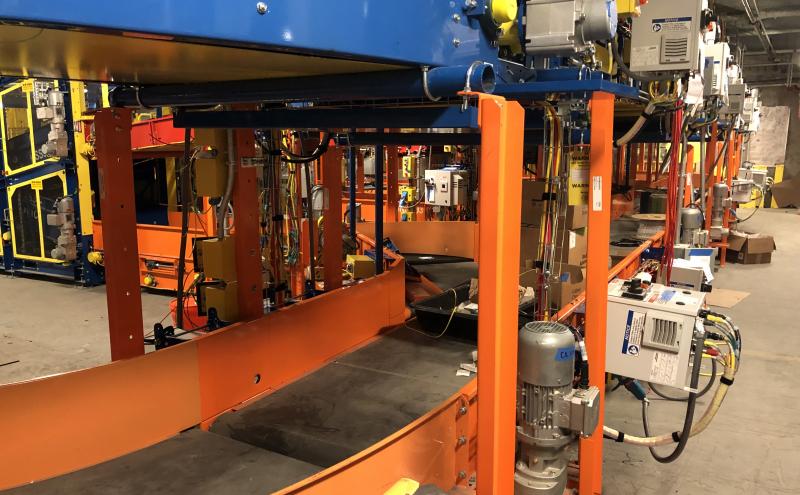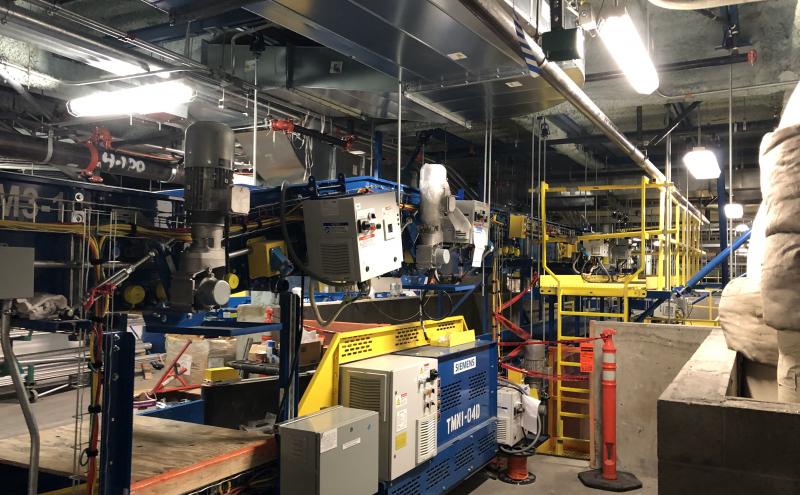 Status: In Progress
In collaboration with the Transportation Security Administration (TSA), the Port of Seattle is optimizing the outbound baggage handling system (BHS) at Seattle-Tacoma International Airport. The new system will replace the aging conveyor system now in place and allow the airport to meet current and future growth.
Thirty airlines offer 91 non-stop domestic and 27 international destinations, including Canada, Mexico, and seasonal operations. SEA is a top-ten U.S. airport serving 51.8 million passengers in 2019. International traffic was up 5.5 percent in 2019. The combined steady rise of international and domestic passenger flights has caused the existing baggage handling system to reach capacity.
The Port Commission authorized the Baggage Optimization project in June 2017. The new baggage system will ensure reliability, flexibility, and efficiency for airlines, passengers and the TSA, allowing outbound bags from any ticket counter to be sent to any gate while saving energy and ensuring bags are safe to load on the aircraft. 
Learn more in this March 2019 "Checking In" video with Baggage Handling System Optimization Project Manager Ed Weitz! 
Project Overview
The Baggage Optimization project replaces six individual baggage screening systems with a centralized system that optimizes the operation of the checked baggage system at SEA. The project will optimize the baggage system to achieve the maximum outbound baggage capacity within the current airport footprint and deliver: 
Expanded screening capacity for greater baggage volumes
Traveler flexibility to check-in bags from any ticket counter
Meet the minimum-connect-time goal
Improved energy efficiency
Increased reliability, redundancy, and security
Meeting travelers' baggage needs will significantly contribute to increased customer service, and address growing passenger demands of the region. The project is currently scoped to accommodate 60 million annual passengers and will be implemented through three phases of construction.
History and Facts on the Existing Baggage Handling System
SEA was one of the first airports to meet 100 percent inline screening requirements instituted by TSA after 9/11. The existing baggage systems were reconfigured between 2001 – 2004 following the TSA mandate for universal bag screening before departure.
SEA has six independent baggage systems that serve specific airlines
Current system has 10 miles of conveyor belt, 3,000 motors, and 28 CTX machines
Expected life of a conveyor (without refurbishment) is 15 years

Over the last decade, industry best practices and screening technology for processing bags have changed rapidly. In 2018, SEA served 49.8 million passengers and processed over 43,000 outbound bags on its busiest day.
Benefits of an Optimized Baggage Handling System
The optimized system will be designed within the existing space using an equal amount of conveyor with multiple bag routes and increased belt speed to maximize the capacity. 

The new consolidated system will replace six separate systems and provide the following benefits:
Flexibility in airline ticket counter use and related gate assignments
Reduce screening machine demand
Save energy through the use of the latest technology
Capability to expand capacity up to 66 million annual passengers
Increase system reliability through multiple bag routes, thereby eliminating single points of failure
The new system will be designed and managed using the latest 3D modeling and coordination software.
Estimated Project Costs
The total project cost over approximately ten years is estimated to be $746 million. TSA will fund $94 million of the project. The project is being bid and constructed in three separate phases.
Timeline
| | |
| --- | --- |
| Design Complete | Q2 2016 |
| Phase 1 Construction Start | Q2 2017 |
| Phase 2 Construction Start | Q1 2020 |
| Phase 1 in Operation  | Q1 2020 |
| Phase 2 in Operation  | Q1 2024 |
| Phase 3 Construction Start | Q1 2024 |
| Phase 3 in Operation | Q2 2027 |
| Full Project Completion | Q2 2027 |