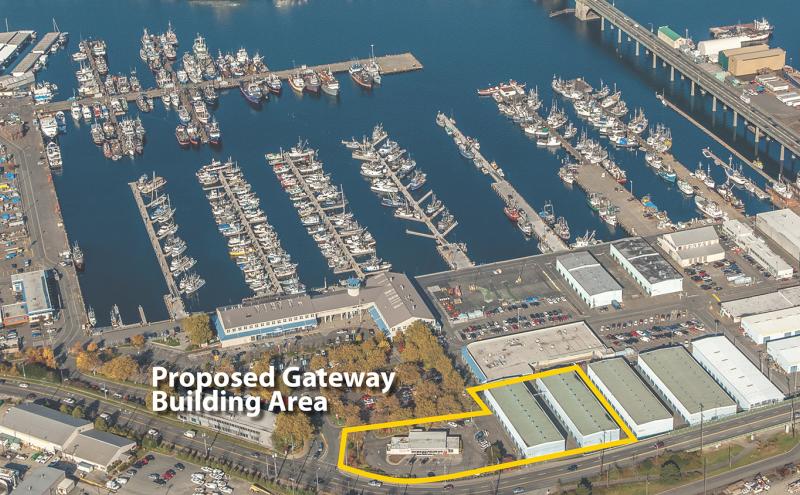 This project improves the long-term financial stability of the Port by developing new light industrial space and creating new jobs.
Projected Cost
$53 million
Summary
The new "Gateway" building will provide new light industrial space for complementary maritime businesses. LEED certification is targeted for the proposed building. General associated Fishermen's Terminal facility improvements will include parking restriping, lighting upgrades, wayfinding signage, and new public interpretive displays.
Estimated Completion Date
Q3 2023
Purpose
The market for light industrial real estate is still strong. Current rents are climbing three percent per year and vacancy rates are three percent across the region. The Port has received numerous inquiries from established fishing and maritime suppliers, many of which are well established and creditworthy. Strong markets and tenant interest is offset by the possibility of recession over the next five years.
Century Agenda
Continue to grow the economic value of the fishing and maritime cluster including the number of local jobs and business revenue
Prioritize uses that support the commercial fishing industry, with a focus on anchoring the North Pacific fishing fleet
Business Plan Objectives
Develop new light industrial space and create new jobs
Generate new revenue and ensure Fishermen's Terminal economic viability
Advance maritime industry innovation
Enhance public awareness of the terminal and fishing industry
Modernize overall property