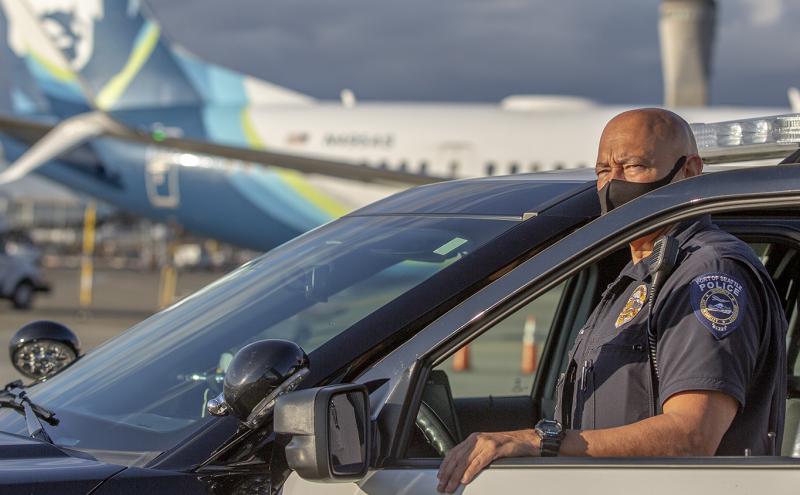 Jul 01, 2021
The unconscionable acts of violence and murder against Blacks and other people of color at the hands of police have not only spurred a nationwide racial awakening but have been a source of deep pain, introspection, and a call to action for many, including me.
My father grew up in a working-class household and was the first in our extended family to pursue higher education. This experience, as well as the civil rights movement of the 1960s, taught us the importance of standing up for basic human rights, social justice, labor, and the working class. Those are also the values that my mother and father instilled in all their children.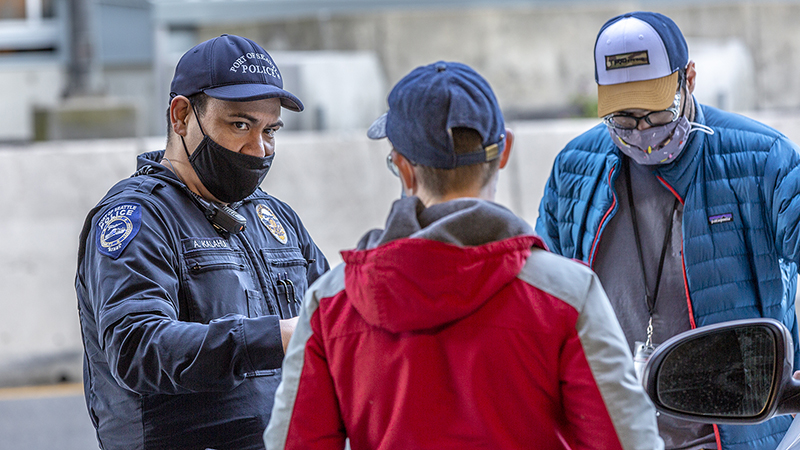 When the killing of George Floyd sparked widespread outrage and frustration last year, I knew as an elected leader I needed to take immediate action to ensure our Port policing practices are protecting people's civil rights and honoring the sanctity of life.
In early 2020, working with our employee resource group, Blacks in Government, we explored what the Port could do to examine our practices and call for widespread systemic change centered in racial equity and human dignity.
On June 23, 2020, a year before the legislature acted on police reform, the Port of Seattle took immediate actions to:
implement a ban on the use of vascular or airway neck restraints;
disqualify police officer applicants, based on a substantiated finding of use of excessive force against a member of the public or a substantiated finding of racial discrimination against another employee; and
created requirements for de-escalation, "bystander'' intervention, and anti-discrimination training.
On July 14, 2020, the Commission passed a motion establishing a Task Force on Port Policing and Civil Rights, co-chaired by the Senior Director of Equity, Diversity and Inclusion, Bookda Gheisar, and President of the Blacks in Government Employee Resource Group, Delmas Whittaker.
The newly formed Task Force on Port Policing and Civil Rights was charged with evaluating recruitment, training, use of force, accountability, and oversight. To get the best analysis and review of Port policing, a national consultant on community policing called "21CP Solutions" was contracted to support the work of the Task Force.
The Task Force created seven subcommittees with the help of broad external stakeholder participation and community outreach, for the most comprehensive civilian review of Port policing ever undertaken. These sub-committees conducted a deep examination into specific areas of policing policy and practices, including:
Use of Force
Mutual Aid (role of Port Police in supporting city police departments)
Oversight, Accountability, Racial Equity and Civil Rights
Diversity and Hiring
Training and Development
Budget, Roles and Equipment
Advocacy (Do state laws need to change to support policing changes at the Port?)
For the first time ever, the Commission directive also calls for an annual report to the Commission on use of force, complaints, and other policing activities. This will provide a new public-facing level of police accountability and allow better tracking of performance.
Encouraged by the extensive work of the Task Force, I am optimistic that reforms at the Port of Seattle will provide meaningful, impactful, and lasting change. Earlier updates from the Task Force supports this optimism. There has even been a detailed survey of police staff, which also reflects strongly held values of professionalism and commitment to public safety.
We have an exceedingly professional department that holds the officers to the highest standards. The Port of Seattle Police Department has been internationally accredited by the Commission on Accreditation for Law Enforcement Agencies, Inc. (CALEA) since 2011, the gold standard in public safety. The Port Police and their union, Local 117, have been overwhelmingly supportive of this review and have been actively participating in the process. We are thankful for their service and I commend the department for their work.
But there is so much more we can do for advancing public safety and civil rights. It is our shared goal at the Port that the Port of Seattle Police become a national model for best-practice policing as guardians of peace and the sanctity of human life. 
Stay tuned — the work of the Commission Task Force on Policing and Civil Rights is expected to wrap up later this summer and deliver its final report and recommendations to the Commission by Fall 2021. Then it will be up to the Port Director Steve Metruck and the Commission to move to implement the recommendations. I will call for an opportunity for public review and comment prior to taking any action.