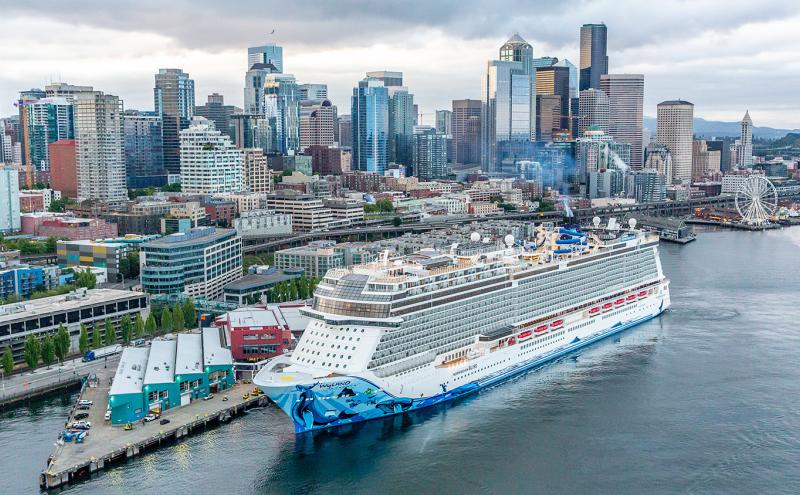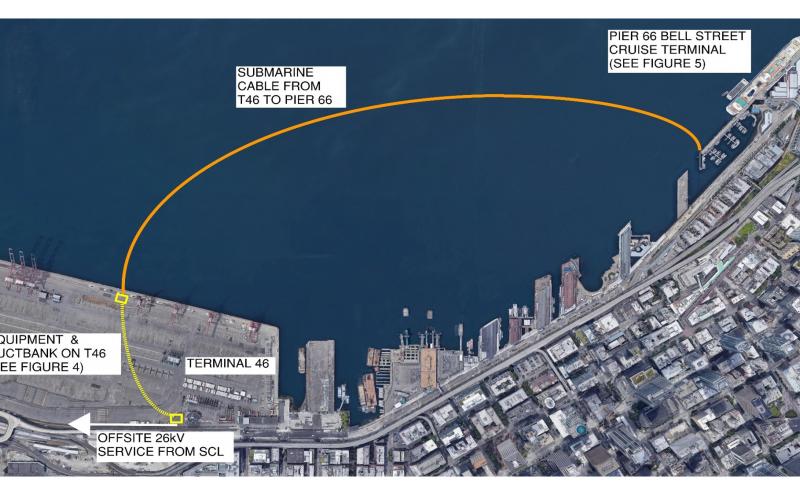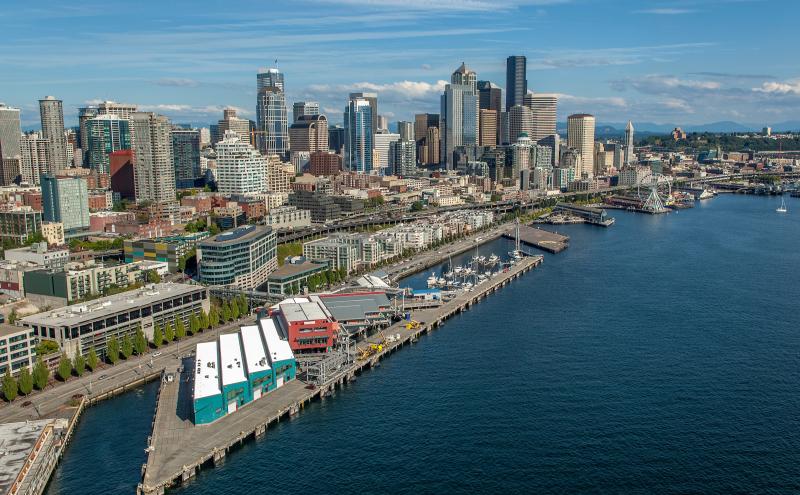 The Port of Seattle is on its way to becoming the greenest port in North America, with a goal to phase out seaport-related emissions by 2050 starting now. The Port is advancing an innovative solution to bring shore power to its downtown waterfront cruise terminal at Pier 66. This will provide clean electricity to ships at the dock and helps sustainably grow the cruise industry in Seattle—an essential economic driver in the region. Shore power at Pier 66 will mean all three cruise berths in Seattle are electric!  
Projected Cost
$17 million
Estimated Completion Date
2023
Purpose
To be the greenest and most energy-efficient port in North America, shore power is emerging as the most effective technique to reduce Port-related maritime air emissions here in the Northwest. The project would significantly reduce greenhouse gas emissions from cruise vessels at berth, improving air quality for maritime workers and residents. Providing shore power connections to vessels allows them to turn off diesel engines while at the dock, which reduces air pollution and greenhouse gas emissions that contribute to climate change.
Century Agenda
This project supports the Port's efforts to be the greenest and most energy-efficient port in North America.
Business Plan Objectives
The business plan objective is to provide shore power capable berths that allow maritime customers to connect cruise vessels to City Seattle Light and eliminate air emissions rat the dock and reduce overall emissions in Elliott Bay.
Permitting
This project requires environmental permitting and review. Likely permits/approvals include:
State Environmental Policy Act (SEPA) Review
City of Seattle Shoreline Substantial Development Permit
City of Seattle Construction Permit
Approvals from the U.S. Army Corps of Engineers and the Washington Department of Fish and Wildlife will also be required.