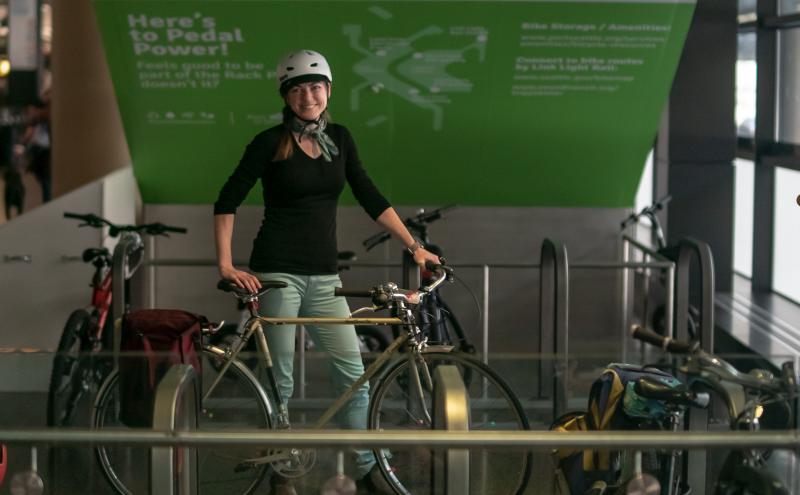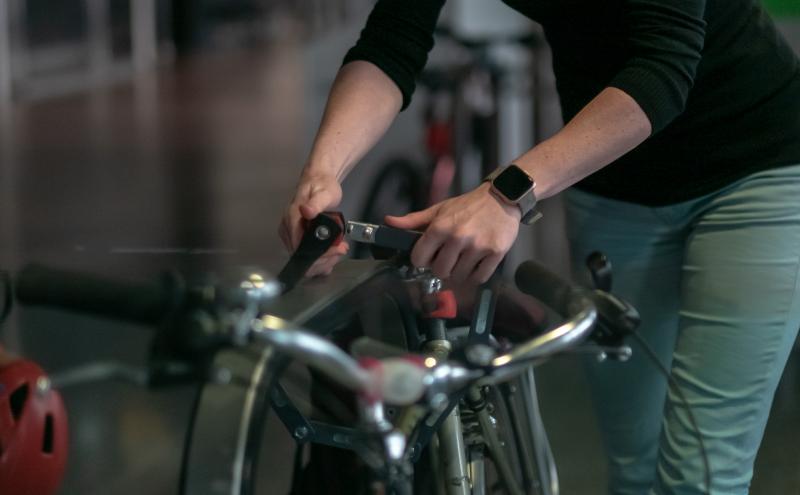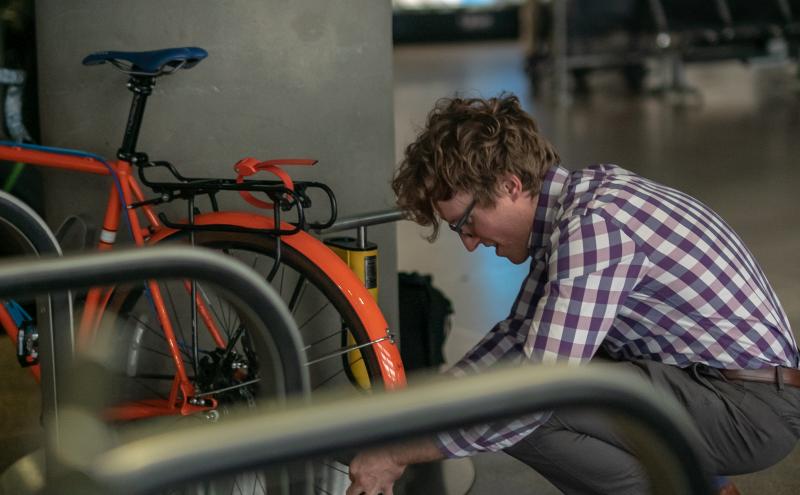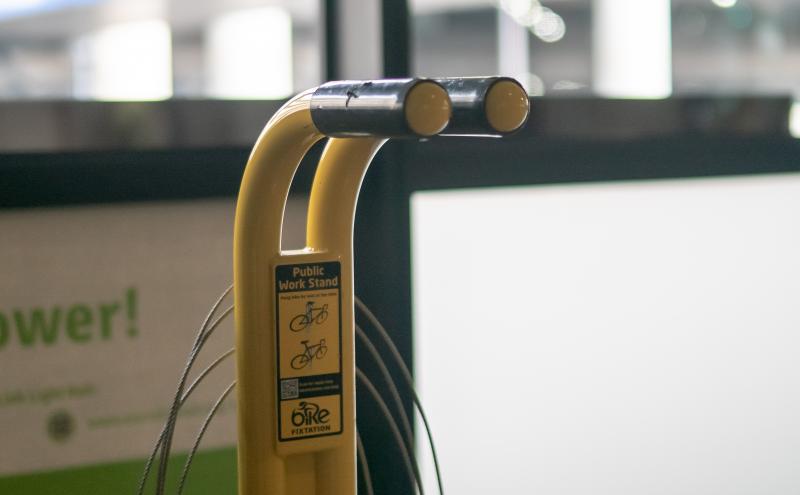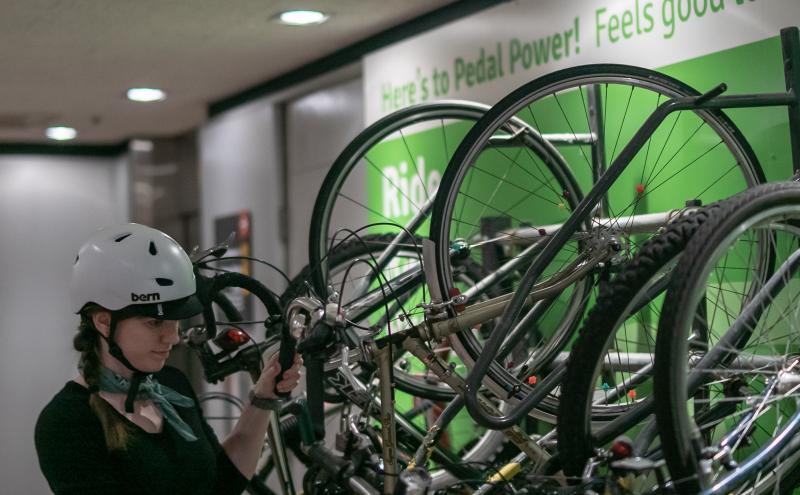 We make it easy to ride to Seattle-Tacoma International Airport, park, and disassemble or assemble your bike.​
Getting to and from the Airport
SEA is centrally located about 13 miles from downtown Seattle and 31 miles from downtown Tacoma.
SEA Bike Parking and Policies
On-Demand Bike Lockers
Bike lockers provided by BikeLink are available nearby SEA Airport at the Sound Transit SeaTac/Airport light rail station. More information about Sound Transit's on-demand bike lockers is available on their website and BikeLink's location map provides real-time parking availability, just search for "Sound Transit: SeaTac Station". Sound Transit limits rentals of their bike lockers to 10 days. If you need to park your bike longer than that, please consider one of the parking options in the SEA parking garage or terminal described below.
The lockers are at street level at the intersection of Pacific Highway South and South 176th St. See the "Getting to and from the Airport" section above for directions between this location and the airport. Be aware that the pedestrian bridge across Pacific Highway South is closed between midnight and 4 a.m. To access the bike lockers during this time, use the south entrance to the airport described above and cross Pacific Highway at street level on S 182nd St.
Bike Rack Locations
​

Atrium
Baggage Claim
Skybridge 6
Skybridge 1
Local Bike Maps