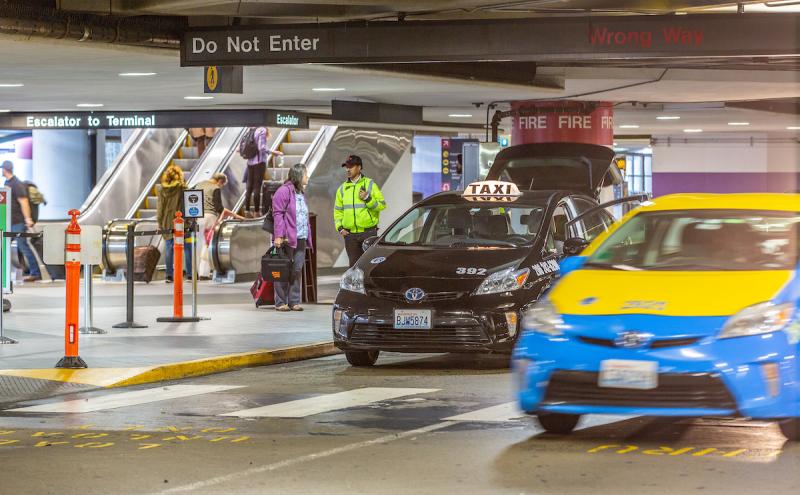 Metered and Flat Rate Taxis
Seattle-Tacoma International Airport offers both Flat Rate Taxis and Metered Taxis.
Taxis are stationed on the 3rd floor of the parking garage located on the north and south curb. For assistance to the taxi pick-up location, please use our interactive map.
Wheelchair Accessible Vans and 11- seat passenger vans are also available for your convenience. For any questions regarding taxi operations please call (206) 432-9030 to speak with ABM our taxi curbside management team or see the on-site ABM staff.
Cash, card, and various digital payment systems are accepted, please check with your driver for specific details.
Please Note, Prices may vary based on the service type and Taxi/For-Hire Association.
Comment, Complaint, Concern?
Please call Ground Transportation at (206) 787-5906 so that we may route tour concern to the appropriate department.