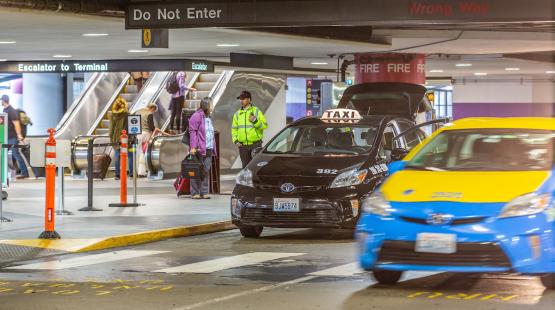 Metered and Flat Rate Taxis
Seattle-Tacoma International Airport offers both Flat Rate Taxis provided by Eastside for Hire - the blue and yellow taxis - and Metered Taxis provided by E-Cab - the all black taxis.
Taxis are stationed on the 3rd floor of the parking garage on the north and south curb. For assistance navigating to the taxi pick-up location, please use our interactive map. Wheelchair Accessible Vans and 11-seat passenger vans are also available for your convenience.
All major credit cards are accepted including Discovery, MasterCard, Visa, and American Express. To calculate your estimated fare, please refer to the corresponding taxi provider's website or refer to the Taxi and Flat Rate poster.