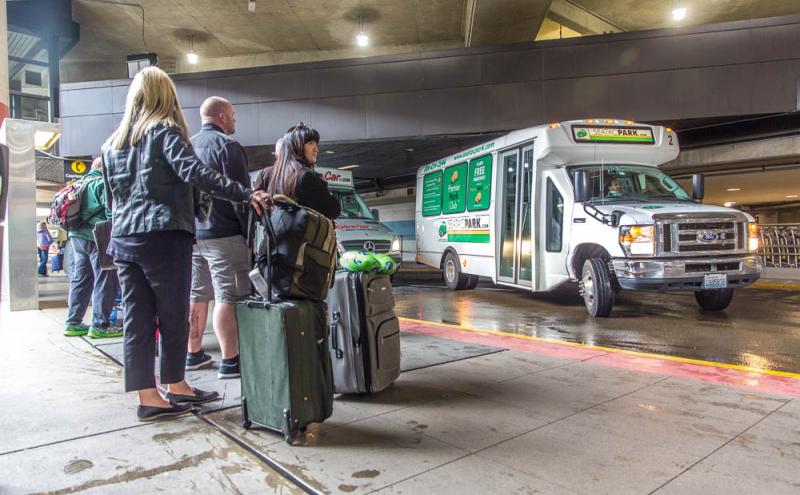 Courtesy Vehicles
Courtesy buses for area hotels and motels and off-site parking lots pick up and drop off passengers on the third floor of the parking garage at Islands 1 and 3.
Hotel and Off-Site Courtesy Shuttle
Hotels and off-site parking companies offering courtesy shuttles will pick up and drop off on the courtesy island shuttle lane. This is located on the 3rd floor of the parking structure on Island 1 and 3. Courtesy phones are located alone the courtesy island to contact your hotel or off-site parking company. Please contact your hotel or off-site parking company directly to see if they offer a courtesy shuttle and accommodations made for ADA.
Charter Bus Information
Booked a charter bus for your group? Once everyone in your group has picked up their baggage, call 206-787-5906 to have your bus dispatched. Once your bus is dispatched proceed to the North East Charter Bus Lot located on the North End of the Parking Structure.
From the Baggage claim level:
Continue down the baggage claim level to Baggage Claim 16.

Take the Elevator or Escalator up a floor "Parking"

Cross the Sky Bridge into the parking Structure where you will find the Blue Striped Elevator Bank.

Take the Blue Striped Elevator to "Floor 1"

Once on floor one follows the signage to Cruise and Charter Buses
Enjoy your visit!