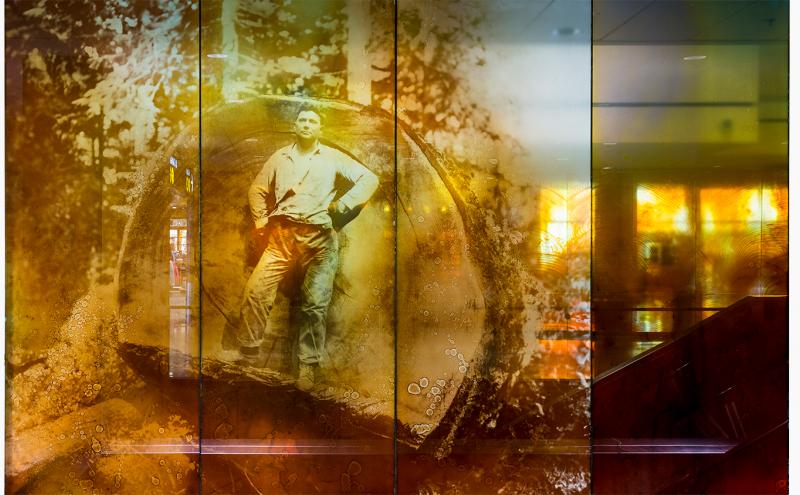 Jun 21, 2019
"…I like art. I think that it belongs in an art museum, not in a busy place like an airport." That's what a Port of Seattle commissioner is quoted as saying at a commission meeting back in 1972. The commissioners were deliberating on a $74,000 art purchase by Robert Maki entitled "Canary II." The Port had only started its public art collection a few years earlier, and support for art in public spaces was clearly not universal. The Maki piece was one of our more significant early investments.
"…I like art. I think that it belongs in an art museum, not in a busy place like an airport."
Today it's commonplace to see art at airports around the world, but 50 years ago, Sea-Tac was an early adopter. In fact, in 1968, we were the first public airport to start an art collection. A flurry of airports and governments across the nation followed our lead. Many of the works purchased or commissioned early on are still in our airport collection and in public view today. The Port also has a significant collection at our headquarters at Pier 69, Pier 66, and many of our park facilities.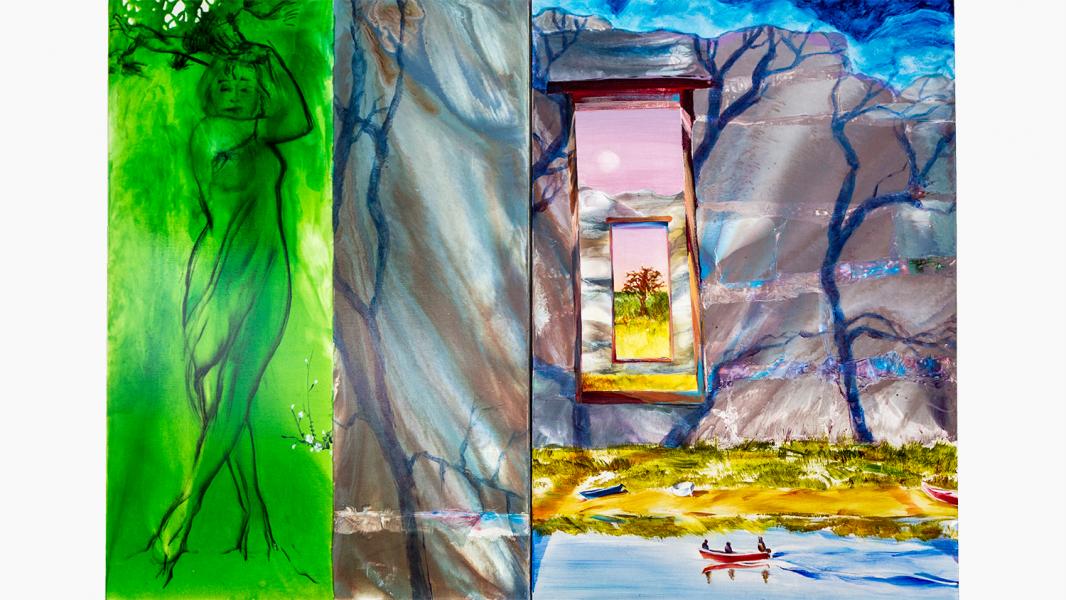 But the good times don't last forever. At the height of the economic downturn, the Port cut spending on art in half from one percent of capital projects to half of one percent. We also instituted a number of exclusions on what project would need to contribute to the one percent: only public facing art and only on projects above a certain threshold. On occasion, decisions were made to divert dedicated art funds to other line items.
I am not questioning decisions made by commissioners and staff of the past. It's easy to forget how bad the great recession was. But I do want to point out the consequences of those actions and implement a solution that will rectify the situation.
First, you can get an overview of our art program, and you can download a phone app that will help you navigate the collection first hand. The Sea-Tac art collection continues to be a source of civic pride.
And even with limited funds, our retiring Art Program Manager, Colleen McPoland, and her replacement Tommy Gregory are doing wonders. Be sure to see great new works like John Grade, "Boundary" in the North Satellite and look for additional new pieces next year when the new International Arrivals Facility opens.
Art plays a significant role in the customer experience at an airport and with more than 40 percent passenger growth in the last five years and increasing security demands, Sea-Tac has been falling behind. Even when you compare to the spending on art in other airports of our scale, we are falling behind:
| | | | |
| --- | --- | --- | --- |
| Airport Art Program | Percent for Art | Exclusions | Included |
| Atlanta | 1.00% | None |   |
| Chicago | 1.33% |   |   |
| Denver | 1.00% | None | Conservation |
| Houston | 1.75% |   |   |
| Los Angeles | 1.00% |   |   |
| Miami | 1.50% |   |   |
| San Francisco | 2.00% |   |   |
| Regional Art Programs | Percent for Art | Exclusions | Included |
| City of Seattle | 1.00% | Legal (grant) | 15% Office/admin (no maintenance) |
| King County | 1.00% + 0.37% Hotel/motel tax | Sewers, solid waste landfills |   |
| Sound Transit | 1.00% | Tunneling | 10% Operating/maintenance |
| State of Washington  | 0.50% | Land/sheds | 5% Admin/conservation |

The Port also reduced the spend on art at non-aviation properties and limited access following the tragedy of 911. Pier 66 has a wonderful collection that if you don't work in the facility, you likely have never seen. Over time, reductions in art funding have translated to a more dated collection with fewer, less significant pieces.
As a government agency, it's important to be lean and respectful of the taxpayer's dime, but we also need to be good stewards of public assets. Our airport collection is administered by a single full-time employee plus a few consultants, whereas many programs our size have a staff of five or more. Art conservation also requires money and staff to do the work.
The Port of Seattle may have been the first to implement a public art program, but airports following our lead are now leaving us behind. That's why Commissioner Bowman and I are proposing a change.
As an international gateway, the Port should live up to the expectations of a world-class port and from the moment visitors arrive, they should recognize Seattle as a vibrant international leader in technology and innovation. We are proposing to increase art spending to a full 1 percent at the airport and extend that amount to capital projects throughout the Port. In addition, we want to make the collection more accessible and more representative of our region. We want to open our doors to the public again and find ways to balance security and public access.
In 1972 that same commissioner voicing concerns about art at the airport also said, "I would hope that the Commission may not wish they had taken my position in the future." For the record, this commissioner is overjoyed that the commissioners of his day did not share his view on art. And that Maki piece originally valued at $74,000? It continues to be in public view near the rental car facility and most recently had an appraisal of approximately $1,000,000!
Artwork pictured above: "Into the Mythos" by artist Richard Lalonde is located in the South Satellite at Sea-Tac Airport. Photo: Don Wilson December 12, 2014.