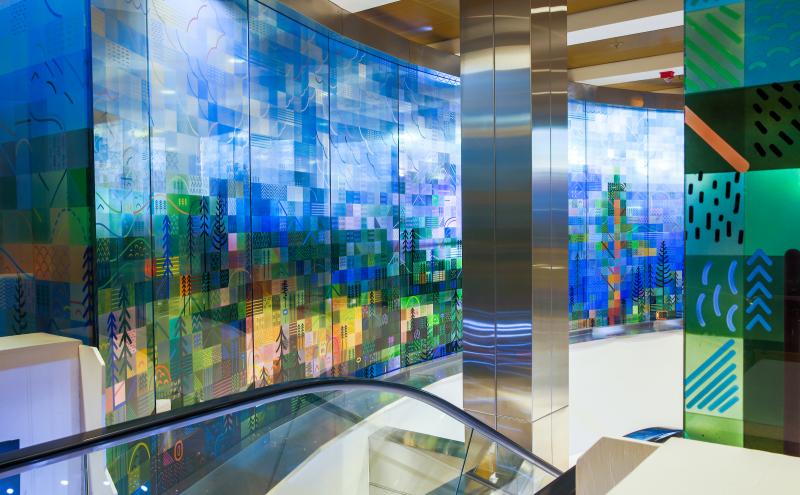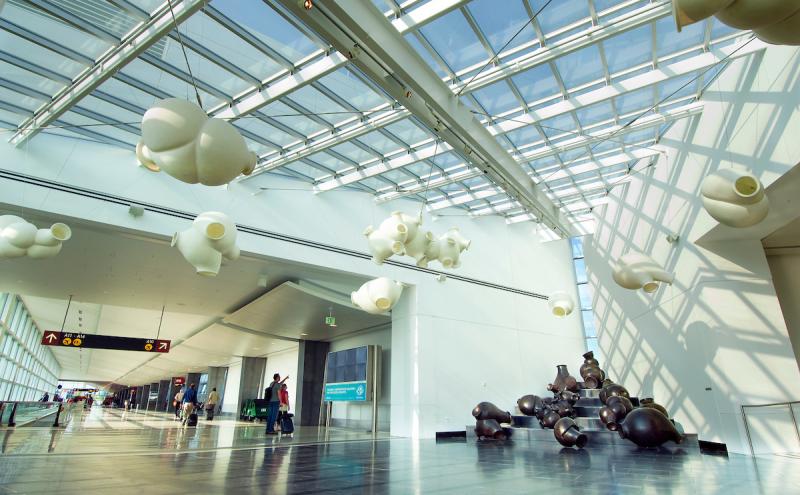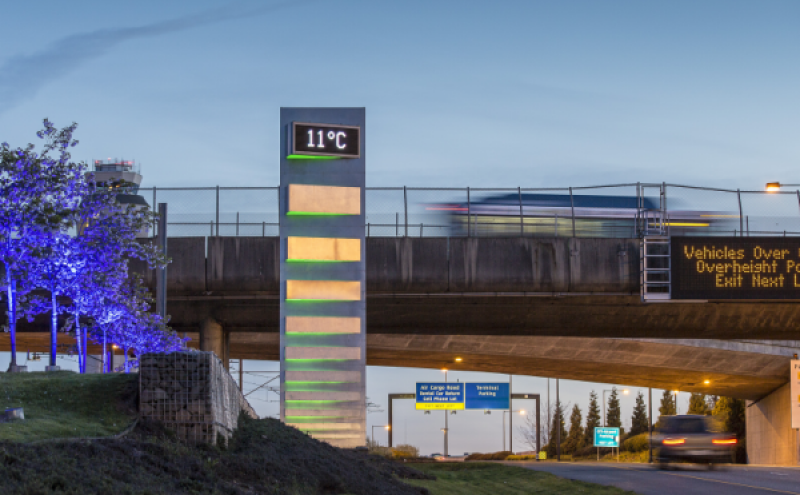 The Port of Seattle has been an active proponent of public art since the late 1960s, and the first public agency in the region to establish a public art collection. The Port's Public Art Program continues to grow and evolve, as it acquires and incorporates high-quality, modern, and contemporary art into new and upgraded facilities. The addition of modern and diverse pieces into the collection brings opportunities to celebrate the cultural, historic, and environmental elements of the Pacific Northwest and across the globe while creating new experiences for travelers, customers, and the community.
Our art collection features some of the finest contemporary work in glass, sculpture, photography, painting, and new media. The region's diversity is well-represented through European, all-American, Asian, Northwest Native American, and folk-art influences. Some of the works are by 20th century artists of great renown, such as Frank Stella, Louise Nevelson, and Robert Rauschenberg. Many more are by regional and emerging artists who vitalize the collection with curiosity, beauty, and thought-provoking subject matter.
Featured Works
The Port of Seattle is excited to continue working with artists both regionally and internationally to enhance a collection that is viewed by between 30 to 50 million passengers a year at Seattle-Tacoma International Airport (SEA). Find these featured pieces on our interactive map!
A Concourse
C Concourse
D Concourse
North Concourse
International Arrivals Facility (IAF)
Other locations
Airport Office Building (AOB)
Baggage claim level
Rental Car Facility (RCF)
See more of our blogs featuring airport art!