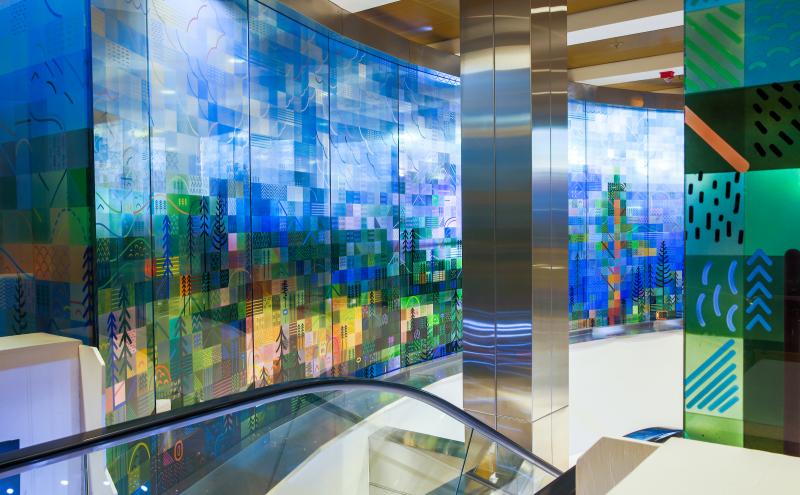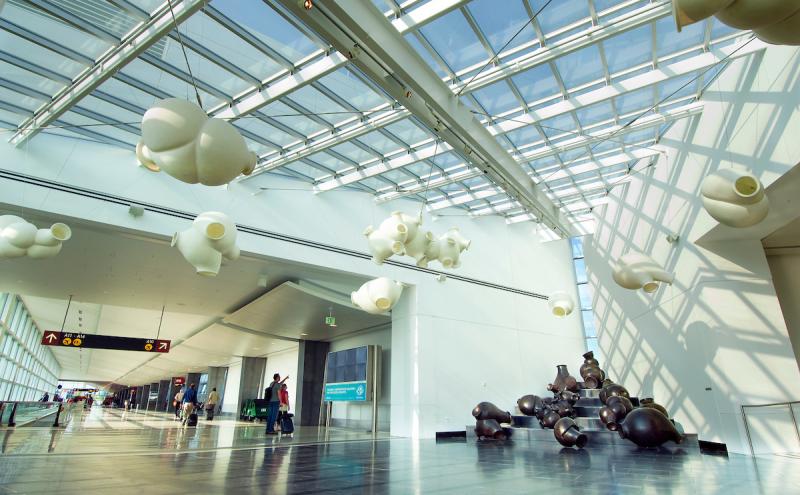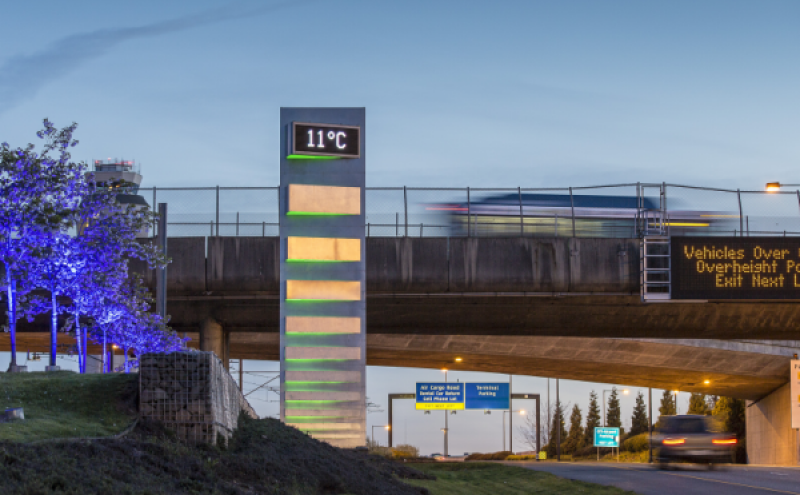 Earlier this month we released two open calls for the public art collection at SEA, including the North Satellite Nursing Suite and SEA Employee Services Center. The open calls are an opportunity for us to support the local art community during the economic challenges of COVID-19 while beautifying airport spaces and diversifying the Port's art collection for the future. By purchasing existing, recent work, we hope these visual assets will create a Pacific Northwest sense of place at SEA and serve as a timestamp to the creativity produced by local artists during these uncertain times. We received an incredible response, which illustrates the value of advancing this work right now. Decisions are anticipated the week of April 27.
Our art collection features some of the finest contemporary work in glass, sculpture, photography, painting and sound. The region's diversity is well-represented through European, all-American, Asian, Northwest Native American and folk-art influences. Some of the works are by 20th century artists of great renown, such as Frank Stella, Louise Nevelson, and Robert Rauschenberg. Many more are by regional and emerging artists who vitalize the collection with wit, charm, beauty and occasional irreverence.
Featured Works
Please take time to explore and enjoy the visual feast here at Seattle-Tacoma International Airport. You can also learn more about the history of our art program, the artists, and their works on the STQRY app here! Find these featured pieces on our interactive map!