Directions to the Airport Link Light Rail Station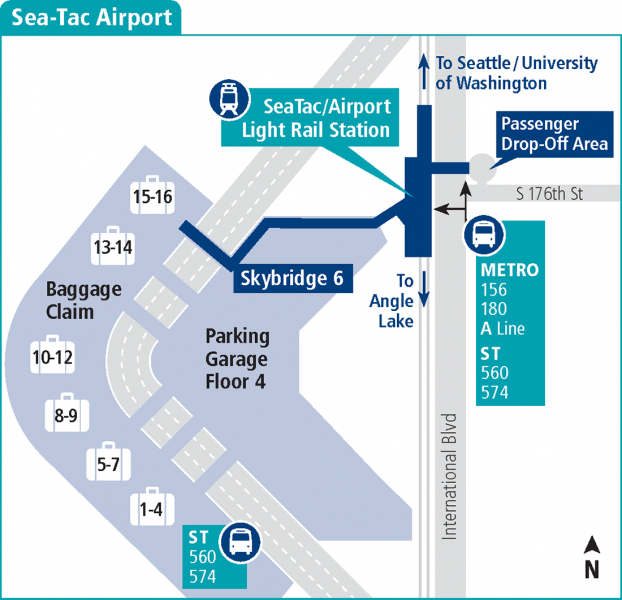 The SeaTac / Airport Station is connected to the fourth floor of the airport parking garage. In order to access the garage from the terminal, passengers will have to use the skybridges and walk to the station. Watch this short video for directions to the Link Light Rail station from within the terminal at Seattle-Tacoma International Airport.
Link Light Rail Schedule
Sound Transit's Link Light Rail extends from the city of SeaTac to the University of Washington and is constantly expanding to help passengers experience the Puget Sound Region. With stops in South Seattle neighborhoods, the stadium district, the International District/Chinatown and downtown locations, it's a great option for travelers coming to or from the airport.
The Link Light Rail
Service runs from
5 a.m. to 1 a.m. Monday through Saturday and 6 a.m. to midnight on Sundays.
Trains arrive and depart every 6 to 15 minutes, depending on the time of day.
Helpful Tips
Mobility Assistance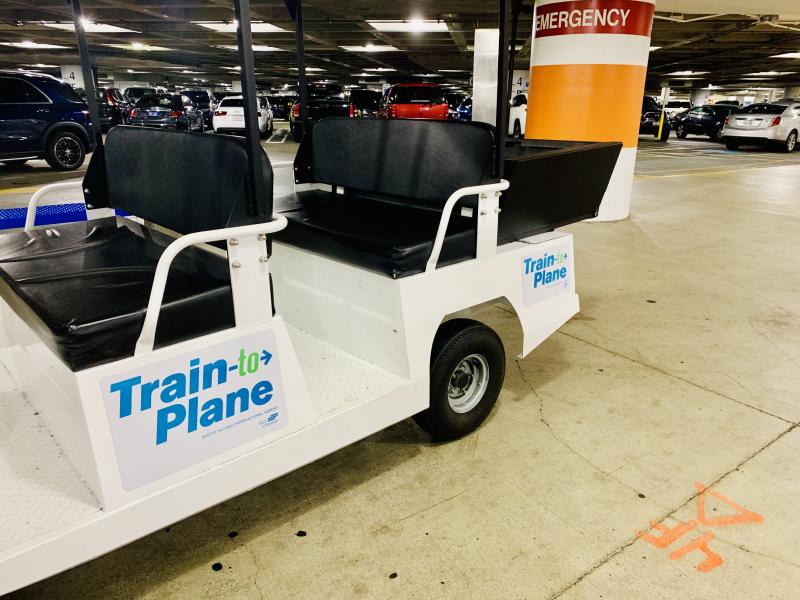 A Train-to-Plane shuttle from the terminal to the station is available free of charge that helps transport passengers who may have accessibility needs or excess luggage.
This shuttle operates seven days a week from 5 a.m. to midnight from the Link light rail station to the center of the garage. Trains arrive and depart on the platform level of the station. The covered, level walkway to the airport terminal is one level down on the mezzanine. The well-lit walkway is separated from the main area of the garage and directional signs point the way to the main terminal skybridge.