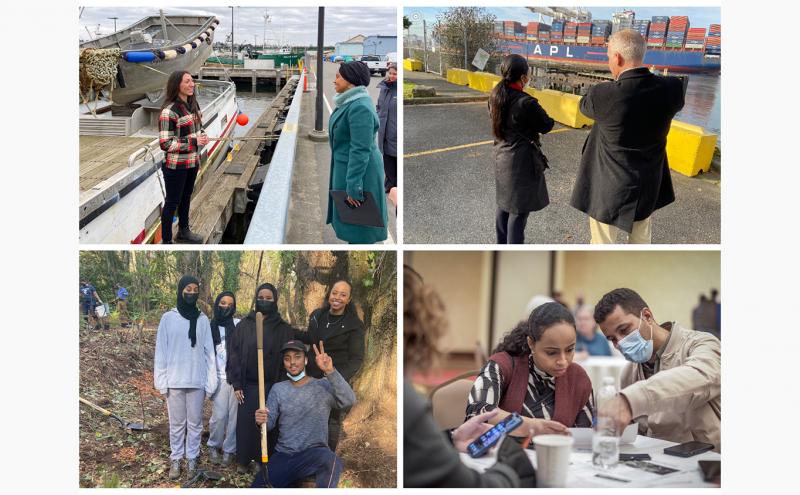 Dec 27, 2022
Whew! We made it to the end of 2022. Before taking office this year, I set a goal to hit the ground running and make some quick progress on the priorities of my constituents. I am happy to say that we have both racked up a couple of significant early wins and planted the seeds for more progress over the next few years. Please read on to learn about the things we have accomplished together, and what we will focus on in the future.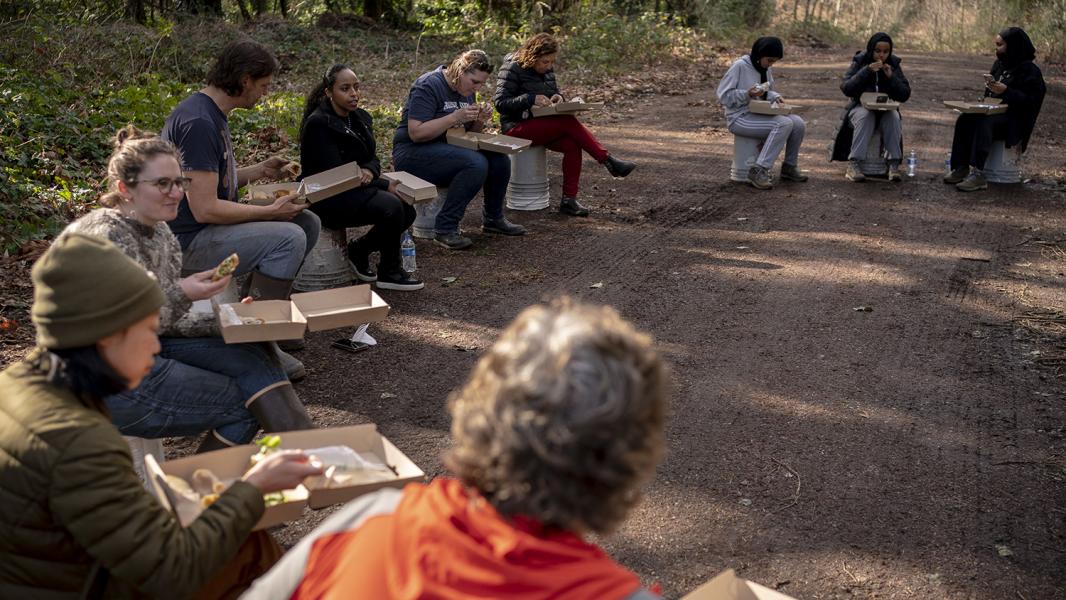 Quick hit priorities

South King County Public Market: I know South King County has so much to share with the world. This truth is why I secured funding to study what it would take to build a "Pike Place Market"-type of place in South King County. This public market would be a hub for small and minority-owned businesses and a destination market for tourists from around the globe.

 

North SeaTac Park: As a South King County resident, I know the value this park has in our community. This year, we shared an ecological inventory documenting the condition of the southern portion of the park. In August, the City of SeaTac and the Port released a joint statement in support of the park. The Port also initiated a comprehensive needs study in advance of any possible additional designation. The report is due out at the end of 2023. Stay tuned for next steps!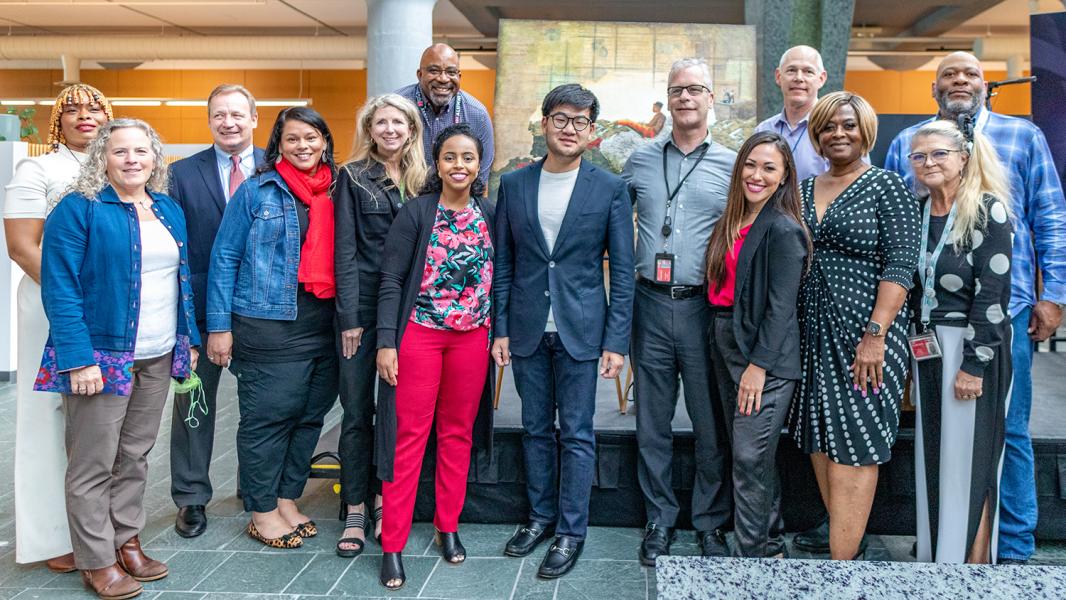 SEA bike and pedestrian commuter improvements: The Port was instrumental in securing the Eastside Rail Corridor. If you look at this trail finder map, you will notice that near airport communities are cut off from the extended links that branch into the rest of King County. It's time to change that and get connected! Stay tuned — we are in the early stages of looking at improving and extending the bike trail network around the airport. For the 20,000 people who work at the airport and those who live nearby, a connected bike path would expand commuting options, as well as provide recreational and health opportunities.

Pre-conditioned air upgrades: Every aircraft that loads and unloads at SEA needs to keep the heat on in the winter and have cool air flowing in the summer. Currently, most aircraft use an auxiliary power unit (APU) to run these systems. APUs produce tons of greenhouse gas emissions (GHG) and pollution while at the gate. GHG emissions can be vastly reduced by plugging into the airport's existing heat and ventilation system. I successfully advocated for funding in our 2023 budget to assess an upgrade to this system. This improvement will provide cleaner air, less noise, and fewer carbon emissions.

United Nations environmental conference — COP27: Commissioner Cho and I led a U.N. COP27 climate conference delegation from the Port of Seattle this Fall. Seattle and the Northwest have a tremendous strategic advantage in charting the course to maritime decarbonization. We sit at the intersection of one of North America's largest and most diverse maritime gateways, and one of the most innovative and sustainability-focused regions in the United States.

Inspired by COP27, I referred a resolution from the floor to the Northwest Seaport Alliance Environmental Workgroup, with the unanimous support of my colleagues, to accelerate our decarbonization goals. The Environmental Workgroup will evaluate what it will take to accelerate its emission reduction efforts by 10 years to be net zero or better for Alliance-owned emissions by 2040.
Workforce development continues to be a top priority
At the beginning of the pandemic, we were doing everything we could to save jobs at the Port. Now we're doing everything we can to bring workers into Port-related industries. Workforce development programs that create a pipeline of interested employees are the best buffer against the many labor market issues we are all witnessing. I am proud that one of the first things I did as a Commissioner was to help direct millions of dollars of cruise recovery resources toward an expansion of our youth workforce development program.
The Youth Career Launch Pilot Program explores how to take a crisis response program into the future and create pathways to permanent jobs for young people. In addition, this year we made major progress on critical infrastructure. Port construction supports about 1,300 full and part-time construction jobs per month. We are outperforming our goals with apprenticeships and job opportunities for women and people of color working on our projects.
Support for Small Business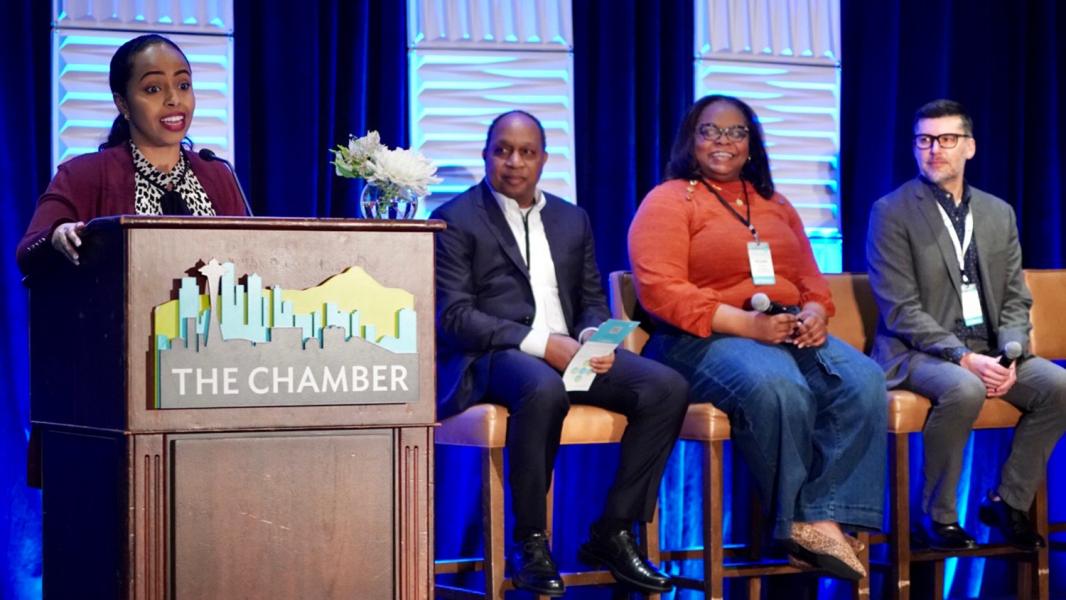 This year, the Port invested $650,000 in community-based partnerships to open doors for small businesses that anchor our communities and neighborhoods.
In March, I spoke at the Chamber's Regional Leadership Conference and talked about helping our businesses that are vital to our regional growth — especially during uncertain economic conditions today. We put our words into action!
The Hamdi index
Of the 18 Port of Seattle Commission meetings and two special meetings this year, I attended them all
The Port Commission convened for 115.8 hours in 2022. This figure does not include special meetings, committee meetings, other meetings, or events
I attended every one of the 18 scheduled Northwest Seaport Alliance Managing Member public meetings, study sessions, and committee meetings
Commission approved 2023 budget
Summary

$5.3 billion across the Port's Aviation, Maritime, and Economic Development divisions
$17.7 million for environmental initiatives
$11.9 million for customer experience initiatives
$19 million total in community investment2023 Operating budget summary

Operating budget summary

Total operating revenues: $953.7 million; 24.4 percent higher than the 2022 budget
Total operating expenses: $573.4 million; 14.9 percent higher than the 2022 budget
Net operating income before depreciation: $380.3 million; 42 percent higher than the 2022 budget
My voting record
One of the most important aspects of being a Port Commissioner is taking action to introduce Policy Directives, Orders, and Resolutions. Policy Directives provide direction from the Port Commission to the Executive Director and Port staff on a wide range of policy subjects. Commission Orders are a formal way to express views or take actions beyond specific contracting, lease, or procurement authorizations and are not topic appropriate to a Resolution. We use Resolutions to take important and long-lasting actions that are considered "legislative" in character, like agreements that require another government body to act by ordinance.
View all Commission votes and actions on our meeting portal.
Selected votes, actions, and events
December 13, 2022 Port celebrates Korean American Day

December 7, 2022 SEA re-opens central terminal adding new restaurant and seating spaces

November 18, 2022 Commission Awards $4.1m for Youth Maritime Career Launch

November 29, 2022 Commission Approves Historic Investments for People and the Planet

November 6-20, 2022 Commissioners Mohamed and Cho attend the United Nations Climate Conference, COP27 to discuss path to carbon neutral future including green shipping and cruise corridors and partnerships

November 1, 2022 Mohamed and Hasegawa host South King County listening Session in Burien

October 11, 2022 Port Hosts 2023 Budget Open Houses

October 10, 2022 Port partners with local non-profits and businesses to promote small and minority businesses

September 13, 2022 $3,250,000 in South King County Community Impact Fund contracts authorized

September 13, 2022 Recognized Latino Heritage Month

August 9, 2022 Established Maritime Blue Business Accelerator Initiative and incubator program

July 19, 2022 Boeing Must Pay its Fair Share of Lower Duwamish Superfund Cleanup

July 15, 2022 Business Accelerator Open for Applications

July 12, 2022 Proud to have introduced Policies to Protect Safe Reproductive Healthcare Access. Thank you to my colleagues for adopting the order!

July 12, 2022 Commission Creates Pilot Program to Launch "Help Desk" for Small Businesses in King County

July 12, 2022 New Development at Des Moines Creek-West Prioritizes Local Jobs, Sustainable Development
I look forward to 2023. We passed our budget for next year and I can't wait to work on a new slate of priorities. The Port of Seattle and Northwest Seaport Alliance are hard at work, ensuring our investment, activities, and engagement efforts supports the work of all of our communities. As an economic engine for our region, the Port is committed to growing in an equitable and sustainable manner, supporting cargo movement, people movement, and the expansion of the family-wage jobs that make our economy move.
Finally, I want to thank everyone in our diverse communities who cared enough  to voice your opinion at a Commission meeting or to reach out to Commissioners directly. As a public entity, the Port of Seattle represents us all. I would also like to thank Port staff and leadership for all the support throughout the year. It has been an honor to serve alongside all of you. Thank you and Happy New Year!
Subscribe to receive email updates from Commissioner Mohamed